Review of Wanderlust 1: What Lies Beneath.
The first part in a new hidden object puzzle adventure series.
For PC and Mac download.
New out last week from Mad Head Games.
For more HOPA games from Mad Head, including the Wanderlust series so far, see my posts listed below.
Wanderlust 1: What Lies Beneath
From: Mad Head Games.
Genres: Detective, Mystery, Hidden Object, Puzzle, Adventure Games.
Collector's Editions (CE) release: March 2018 – includes extra content, more game play and bonus features.
Plot: You've been hired by a shadowy businessman to investigate the appearance of a pyramid in the Amazonian jungle. And by 'appearance' he means the entire thing literally popped up out of the ground overnight! As a seasoned archaeologist, you know immediately that you're in for a strange adventure. But nothing could have prepared you for what you find when you arrive… Not only is this pyramid like nothing you've ever seen. But you're now racing against your own sister for bragging rights to the find. Take a giant leap into the unknown as you track down the origins of the mysterious pyramid!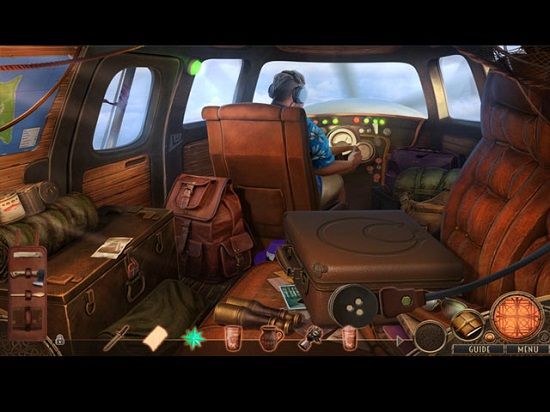 Collector's Edition – Bonus Features
5 game modes from Easy to Custom.
Tools include your archaeological tool belt. With multi-purpose tools and your trusty Glyph Book (for translating ancient symbols). And a journal which auto saves your current objectives and clues collected.
Fast-travel map – also indicates open locations and areas with actions to complete.
Collectibles including 30 Mad Head logos to seek and find throughout the game.
Achievements.
Integrated strategy guide.
Hint and skip buttons – recharge time depends on game mode.
Change the game mode within the game via menu.
Check out your hidden object skill and accuracy in the extras section. Where your best times, accuracy (mis-clicks count against you) and your high scores are stored.
Plus exclusive concept art, wallpapers and music!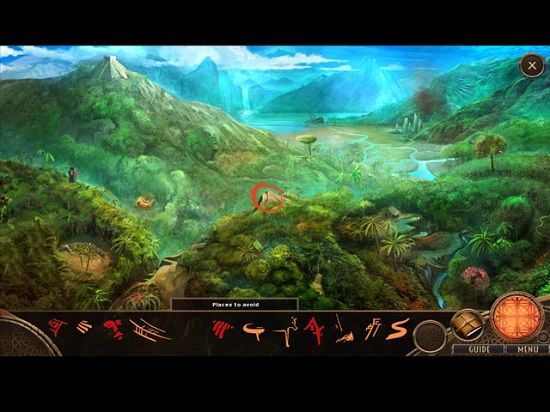 Review
The appearance of a new pyramid calls you to the Amazon on a unique archaeological adventure in Wanderlust: What Lies Beneath.
This game has a great adventure atmosphere, the background music really sets the right tone, from the opening. (Similar to the Samantha Swift theme music). To accompany you on this compelling adventure!
The adventure story is also well done. With your family history intertwining with the strange phenomena that you've been called in to investigate.
The game play is enjoyable throughout. From the interactive layered hidden object scenes, which have mini-games within them.
To the puzzles, which are creative, varied and most with some challenge. All themed to fit in with the locations. And there is a lot of puzzle-solving to do in this game.
There is also a lot of action game play – mainly involving targeting moving objects. From combatting weird creatures to fixing items under pressure!
The devs have also used the Glyph book (for translating ancient symbols) in imaginative ways within the game play.
The game play is mainly puzzle and action adventure oriented. And less focussed on hidden object gaming.
Overall, Wanderlust 1 is an excellent puzzle adventure game, in all aspects – in the story, design, game play, length, characters and music. And recommended to those of you who prefer more puzzle adventure than HO in your HOPA games.
See also: Wanderlust Adventure Series.
Play Big Fish Game Apps on Fire Tablet:
US Amazon or UK Amazon
Free Demos and Full Version Downloads Available!
More from Mad Head Games
For more HOPA games by Mad Head Games. Available on computer and mobile. You might also like:
Cadenza Series List.
Dark Realm Games Series List.
Nevertales Series List.
Rite of Passage Hidden Object Series.
Maze Game Series List for PC, Mac and mobile.
See also my latest Mystery Adventure Games. News and reviews for PC, Mac and mobile.
Don't forget, you can Subscribe or Follow and get updates of my latest posts.