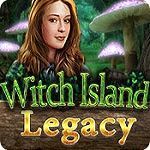 New out on Big Fish tomorrow, the third installment in the Legacy: Witch Island series.
Hidden object, puzzle adventure from Itera Labs.
Details of all the games in the series so far, are included below. Listed in order of release. And available for PC and Mac download.
For another top series by Itera, see my post included below.
Legacy: Witch Island Series
From: Itera Laboratories.
Legacy: Witch Island games list: Legacy: Witch Island | Legacy: Witch Island 2 | Legacy: Witch Island Origin
Legacy: Witch Island 1
Released: October 2013.
Plot: An ordinary hot air balloon ride turns extraordinary when you accidentally wind up on a mysterious island. When it is revealed that this mystical land is ruled by an evil witch, you begin to realize that your arrival is not a coincidence, and the loyal people of the island are depending on you to break the witch's spell. Explore the mysterious forest, rocky mountains, dark caves and high altitude lakes as you make your way through the picturesque sceneries of the land towards the witch's castle. Can you destroy the witch's curse and reveal the secrets of the ancient prophecy?
Legacy: Witch Island 2
Released: February 2019.
Plot: You are back on the mystery island and it's clear your previous adventure wasn't a dream. The island really exists, and the witch has regained her power. Use your knowledge and wits to break her hold on the island. Your path lays through dazzling island locations – a mystery forest, mountain, cave and lake. On your adventure, free bewitched islanders. You are going to discover the mystery of an ancient prophecy and figure out what made Peter betray you last time.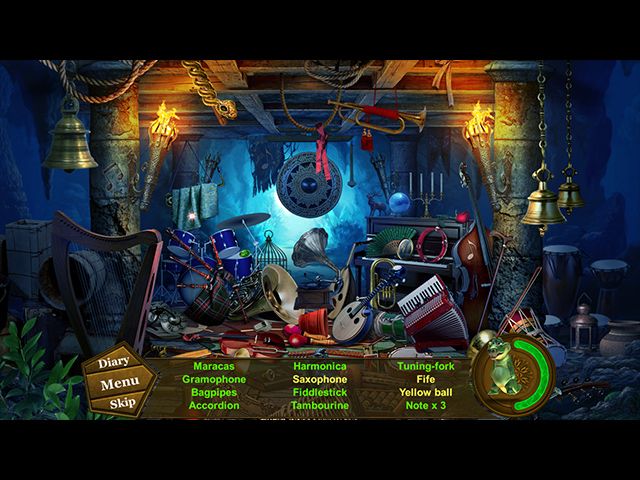 Legacy: Witch Island Origin
Released: September 2019.
Plot: After finding a strange watch along a wooded trail, you and your sister could never have imagined the kind of trouble it would bring. Not long after taking the watch home, your sister mysteriously disappears and the watch falls into pieces. During your search, you suddenly find yourself in an Enchanted Forest with a magical new friend to help guide you. There's a dark magic behind your sister's disappearance and collecting all the watch pieces will be key to finding her. Use your skills to disenchant the forest and meet new friends. Visit wonderous places, such as a Mysterious Forest, the Underwater Kingdom and the Insect World. Can you reveal the story behind the watch, defeat the witch and save your sister?
Also by Itera Laboratories ClearIt Color-Matching Game Series for PC and Mac.
Plus check out another classic adventure game, now available on Big Fish: Adera Adventure Game for Amazon Fire and PC.
More Top Big Fish Adventure Games
For more top hidden object and adventure games lists on BigFish for PC and Mac. You might like:
Awakening Game Series Order.
New York Mysteries Series from FiveBN.
Shiver Game Series from Artogon Games.
Sherlock Holmes Games for PC.
Syberia Games for PC and Mac Download.
Dana Knightstone Novel Series List.
Grim Legends Game Series by Artifex Mundi.
You might also like my Best Hidden Object Games for PC, Mac, Amazon Fire, Android, iPad and iPhone. With top 10 lists for every year from 2010 to 2019!
Don't forget you can Subscribe or Follow to keep up to date with my latest posts.