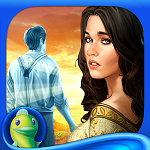 This Dana Knightstone game list.
Includes all the mystery games in the series by Boomzap.
With games for computer on PC and Mac.
And for mobile on iPad and iPhone.
For more top Boomzap hidden object games.
Check out my list of posts included below.
Dana Knightstone Novel Game Series
Dana Knightstone games list in order of release. Including Collector's Editions (CE) which include extra game play and bonus content.
Developers: Boomzap Entertainment.
Publisher: Big Fish Games.
Genres: Detective, Mystery, Hidden Object, Puzzle.
1. Death at Fairing Point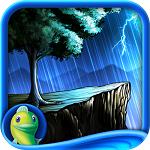 PC release: December 2010.
Plot: Can you solve a 19th century murder? You are Dana Knightstone, an up-and-coming fiction novelist.
While on vacation in Scotland, you are haunted by the ghost of David…
A working-class painter in love with a rich heiress – until he was killed at Fairing Point!
Uncover history as you travel across Europe to investigate David's mysterious death.
Play Death at Fairing Point: A Dana Knightstone Novel
Available from Amazon on: PC DVD (US) or PC DVD (UK).
2. Death Under Tuscan Skies
PC release: November 2011.
Plot: Journey across Italy as best-selling novelist Dana Knightstone in Death Under Tuscan Skies: A Dana Knightstone Novel! During a lecture in a university in Tuscany, you are startled by the ghost of a 19th century girl named Eva. Decades ago, she died of a mysterious illness while her lover Giovanni left to find a cure. Why did he never return? Unravel the mystery of his disappearance as you explore beautiful landscapes in this incredible Hidden Object Puzzle Adventure game!
Play Death Under Tuscan Skies: A Dana Knightstone Novel
Available from Amazon on: PC DVD (UK). Included in Mysteries, Mansions and Murder Triple Pack for PC.
3. Death Upon an Austrian Sonata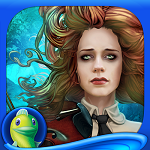 PC release: December 2012.
Plot: Return to Europe in a brand new adventure as Dana Knightstone, the best-selling novelist who can see ghosts.
When your cousin, famed musician Sebastian Knightstone, starts hearing eerie violin music in his Austrian manor, he asks for your help to investigate.
But you're not the only one digging up the ghost's secrets…
And you find yourself falling headlong into danger!
Solve challenging puzzles as you trek through snowy Austrian landscapes in search of missing clues.
Can you follow the ghost's trail before time runs out?
4. Death at Cape Porto
PC release: December 2013.
Plot: A tragic legend attracts you to Portugal, where you were planning to set the backdrop of your latest love story.
But upon checking into a mysterious hotel, you discover that your abilities are not just limited to interacting with ghosts.
5. Death and Betrayal in Romania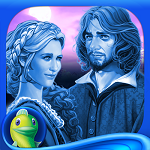 PC release: August 2014.
Plot: Tragedy strikes Dana Knightstone, the best-selling novelist with a gift for clairvoyance.
Step into the shoes of Dana while traveling to a book signing event in Romania.
Find yourself suddenly trapped by an avalanche in the cold mountain alps where you are stranded in an old castle.
The Dana Knightstone Novel series is one of my 10 Best Hidden Object Games Series! For computer and mobile.
More Detective Games for PC, Mac & Mobile
Nancy Drew Games List for PC and Mac.
Agatha Christie Hidden Object Games List for PC.
Art of Murder Game Series List from City Interactive.
James Patterson's Women's Murder Club Games.
PopCap's Mystery P.I. Games List.
Strange Cases Game Series.
Layton's Mystery Journey for iPad and iPhone.
See also my latest Boomzap Games for PC, Mac, tablet and phone. Including series lists, new releases and reviews.
Don't forget you can Subscribe or Follow and get updates of my latest posts.