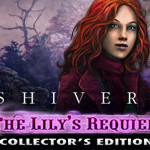 This Shiver game series order list. Includes all of the Shiver games.
With chilling hidden object games. From top developers, Artogon Games.
Below, is the full list of the Shiver game series in order of release date.
Including Collector's Editions (CE) – these include extra game play and bonus content.
Shiver Game Series Order List
From: Artogon Games.
Genres: Mystery, Hidden Object, Puzzle.
Artogon's Shiver game series: 1. Vanishing Hitchhiker | 2. Poltergeist | 3. Moonlit Grove | 4. Lily's Requiem
1. Vanishing Hitchhiker
PC release date: March 2011.
Plot: After leaving something in your car, a hitchhiker vanishes! Track her down and return her things in Shiver: Vanishing Hitchhiker! Explore a spooky landscape as you figure out where the mysterious woman has gone in this exciting Hidden Object Puzzle Adventure game. Dive into a deeper mystery as you progress through incredible locations and scenes!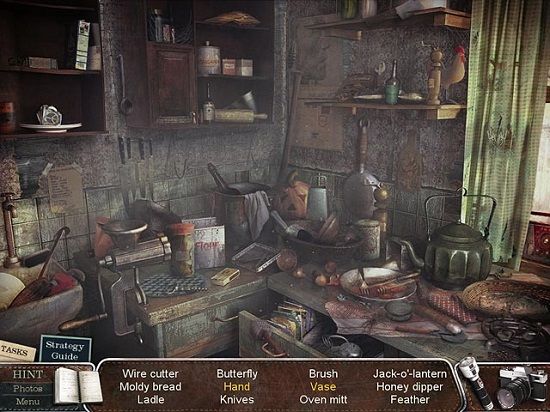 2. Poltergeist
PC release date: April 2012.
Plot: After inheriting a manor in England, you begin to explore the Kangale Estate and discover its history in Shiver: Poltergeist! Ricardo Chellini's life is incredibly dull and full of repetitive tasks that leave him unfulfilled.
One day, however, he receives a letter informing him that he's the sole heir to an incredible manor in England. Travel with Ricardo to his new estate and discover its terrifying history in Shiver: Poltergeist…
3. Moonlit Grove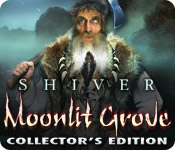 PC release date: May 2013.
Plot: You owe everything to Rene Malot, the man who found you as a child and raised you as his own.
So when he goes missing, you're elected by the district to take his place, following in his footsteps as a doctor.
On the way to your new job, a wolf attacks your carriage, forcing you to flee for shelter in a nearby village.
Something here is very wrong, but the villagers aren't talking. As you discover their secrets, you might discover something about the foster father whom you've loved so dearly.
You'll need all of your wits to survive the long night in Shiver: Moonlit Grove, a chilling Hidden Object Puzzle Adventure game.
4. Lily's Requiem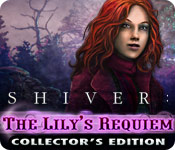 PC release date: February 2015.
Plot: It's your first day as head doctor of the Blackwill Hospital, but trouble starts before you even enter the building!
A young woman collapses on the street, attacked by someone – or something.
As you treat her, you realize she may be connected to your past… and you may be the only one who can save her from the strange illness that also claimed her mother.
Only one thing is for certain – they never prepared you for an adventure like this in medical school!
More Big Fish Games Series
For more HO adventure game series from Big Fish Games! See my posts:
Grim Tales Games Series List.
Haunted Hotel Game Series List.
Phantasmat Game Series Order.
Danse Macabre Series.
Grim Legends Games List.
Vampire Legends Series List.
For another scary HOPA series, see also: Campfire Legends Series from GameHouse.
Don't forget you can Subscribe or Follow and get updates of my latest posts.