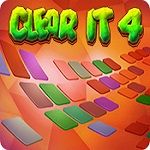 This post details the ClearIt game series by Itera Labs.
With all of the unique marble matching strategy games in this series.
Includes untimed, relaxed mode.
Available for PC and Mac on Big Fish.
For more marble popper games and more game series lists, see my posts listed below.
ClearIt Marble Popper Game Series
From: Itera Labs.
Genres: Marble Popper, Matching Game, Untimed, Strategy, Arcade, Brain-Teaser.
ClearIt 1
Released: April 2016.
Description: Try ClearIt, an innovative matching game for those looking for a new challenge! The objective is to clear the balls by shooting them across the level – make a color match and clear the balls. Use bombs and lightning to clear any obstacles you encounter. There are no time limits, so relax and have fun. As the levels progress in complexity you'll find many interesting and rewarding challenges to complete.
Game Play and Features: Complete 150 levels. Enjoy bright and colorful levels. No time limits!
For more details, see also: ClearIt 1 Marble Popper Game for PC and Mac.
ClearIt 2
Released: September 2017.
Description: In this sequel to ClearIt, take on new challenges and see if you can clear the board while navigating brightly colored puzzles with multiple levels of complexity. Many players enjoy this unique take on the marble shooter mechanic where balls located at the edges of the field are shot to the center to try make a match and clear the board. Once all are cleared, you're on your way to the next challenge.
Game Play and Features: 150 challenging levels. Vibrant colors and animations. 7-8 hours of gameplay. Unlimited game time.
For more details, see also: ClearIt 2 for PC and Mac.
ClearIt 3
Released: August 2018.
Description: Clear It is back with more colorful marble shooting action! The goal is simple – clear the boxes in the center by shooting boxes from the edges of the board and making color matches. Various color schemes, board layouts and clever level design make for some exciting challenges. Are you ready to test your puzzle solving skills?
Game Play and Features: 205 colorful levels. Exciting action gameplay and special effects. 10 hours of gameplay. 3 difficulty modes.
For more details, see also: ClearIt 3, Marble Popper on Big Fish.
ClearIt 4
Released: November 2018.
Description: Clear It is back with 180 new puzzling levels to complete. See why gamers love these unique color-matching challenges. The objective is simple – clear all balls from the center field by shooting them with like colors. Game time is unlimited, but the complexity grows in interesting ways as you progress through the levels. Are you up to the challenge?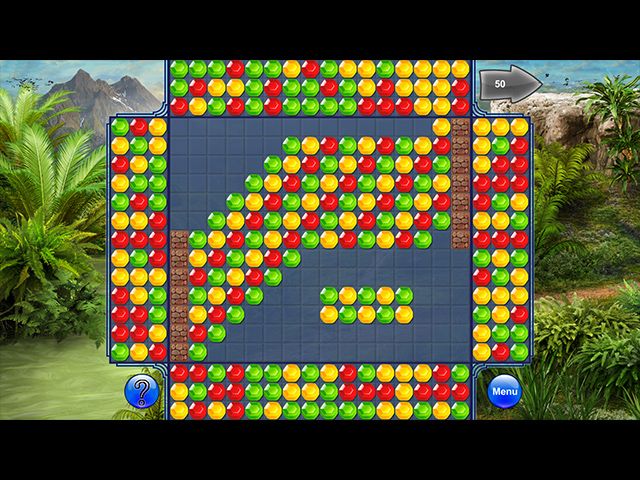 Game Play and Features: 180 unique color-matching levels. Fun mechanics with colorful animations. 10 hours of gameplay.
ClearIt 5
PC release: May 2019.
Description: Clear It is back with a new action-packed puzzler! Clear each of these cleverly designed levels! Each board contains a colorful puzzle that increases in complexity as you advance. Shoot balls from the edges of the field to hit and clear balls in the center. Position like colors together to make them disappear. The rules are simple, but each puzzle brings new surprises and challenges.
Clear It 6
PC release: September 2019.
Description: ClearIt is back with a plethora of new puzzle challenges. Like before, shoot balls along the edge of the screen, toward the middle, to make matches and remove colors. See if you can clear each puzzle and become a ClearIt master! Blast your way through colorful levels, but be prepared, puzzles become increasingly complex and provide some fun brain-teasing challenges.
Also by Itera Laboratories Legacy: Witch Island Game Series.
More Top Marble Popper Games
For more games like ClearIt for computer and mobile. You might like:
Relic Rescue – Free Full Version Marble Popper for PC.
Wellgames.com Free Online Bubblez Game.
PopCap's Peggle Blast for Mobile.
See also my Marble Popper Games. News and Reviews for PC, Mac and mobile.
More Top Game Series
Spyro the Dragon Games List in Order.
God of War Games (Chronology and Release Order).
Syberia Games for PC, Mac, PS4, Xbox, Switch.
The Sims 4 Packs, Listed in Order and Sale.
Nancy Drew Download Games from Amazon and Big Fish.
Aveyond Kingdom Series List Order.
Virtual Villagers Real-Time Management Games.
Broken Sword Mystery Adventure Series.
Donkey Kong Country Games in Order.
See also my Top Puzzle-Solving Games. News and Reviews for PC, Mac, Android, Amazon Fire, iPad and iPhone. And my A to Z Game Series Index.
Don't forget you can Subscribe or Follow to keep up to date with my latest posts.