This post details the Runefall games series by Suricate Software.
With match 3 puzzle games for PC and Mac download, including free trials.
The latest chapter is a Collector's Edition release which includes bonus content, more game play and extra features.
For more top match 3 games, see my list of posts below.
Runefall Games
From: Suricate Software | Genres: Match 3, Casual, Puzzle Games.
Runefall 1
Released: 2014.
Description: Explore the beautiful kingdom of Silverdale in this innovative new Match-3 adventure that pairs the classic matching mechanic with discovery, item collection, and even quests! Traverse huge environments, collect resources, overcome obstacles, solve puzzles and upgrade the quaint village of Rivermoor.
Runefall 2
Released: November 2019.
Description: Embark on an epic match-3 journey with your old friends from Rivermoor. The people didn't have long to celebrate their previous victory after finding all the long-lost runes. By the next morning, they were already stolen right out from under their noses! Travel across the kingdom of Silverdale as you track down a bandit thief! Find maps to secret locations and unlock bonus levels. Complete quests for people around the kingdom to earn new power-ups and upgrades. Meet brand new characters who help you on the way as you track clues to find the missing runes. Equip yourself with a mighty force of power-ups and tear your way across the mountains of Cliffhaven.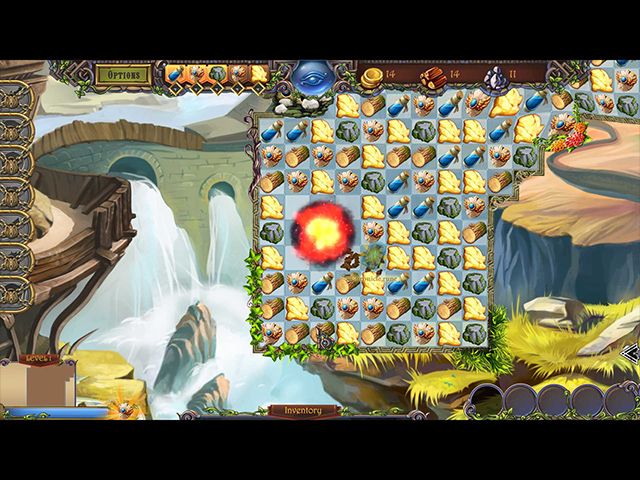 More Match 3 Game Series Lists
Spellarium Match 3 Game Series by FRH.
Laruaville Games List in Order by FRH for PC and Mac.
Imperial Island Series by Quick Click Match 3 Games for PC.
Cursed House Game Series by FRH for PC and Mac.
See also my latest Match 3 Games posts. For PC, Mac, Android, Amazon Fire, iPad and iPhone match-3 games news and reviews.
For more top match 3 games, check out my: 10 Best Match 3 Games for PC and Mac.
Don't forget you can Subscribe or Follow to keep up to date with my latest posts.