This post details the Halloween Stories game series, a set of spooky hidden object puzzle adventures from Elephant Games that is perfect to try around the time we celebrate Halloween.
Today, we're going to check out all the games in the series, listed in order of release. This way, you can download all the Halloween Stories games and play them in order. They're really fun and you will love them – especially if you play them in late October!
Also see my list of posts below, for more scary puzzle-solving games to play this Halloween!
Halloween Stories Hidden Object Series
From: Elephant Games | Genres: Mystery Games, Hidden Object, Puzzle, Scary, Halloween.
1. Halloween Stories: Invitation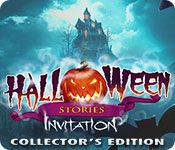 Released: October 2017.
Plot: You and your best friend, Joe, have been invited to the coolest Halloween shindig of the year!
When you arrive at the creepy mansion. The party is in full-swing! The jack-o-lanterns are lit, the guests are dancing up a storm… But things quickly take an ominous turn!
You realize the entire thing was a setup to trap you inside the house. And you find yourself hunted by a group of dark and mysterious figures! Whatever it is they want with you, you'd rather not find out. Can you escape with Joe before they catch you?
2. Halloween Stories: Black Book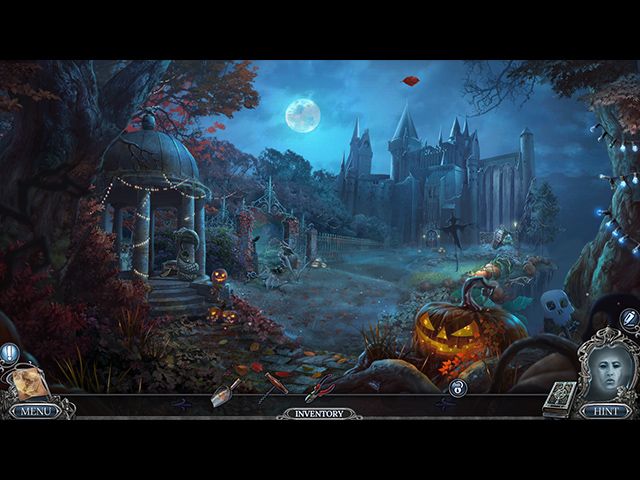 Released: October 2018.
Plot: It's Halloween night, and you've been trusted to babysit your little sister. Your plans to have a fun night in with her quickly take a dark turn when she's kidnapped by a nightmarish specter!
As your physical world is turned upside down, can you uncover the spirit's origins and save your sister in time? Find out in this bone-chilling Hidden-Object Puzzle adventure!
Collector's Edition Bonuses: Survive a deadly dream world in the bonus game! Lots of morphing objects and collectibles to find. Replay fun mini-games and HOPs. Strategy guide included.
3. Halloween Stories: Horror Movie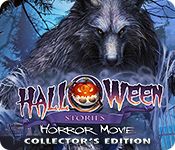 Released: October 2019.
Plot: Nobody believed Ellie when her three best friends were pulled into a cursed horror movie on Halloween night.
But two years later to the day, the infernal tape has returned, and now it's up to Ellie to rescue her long-lost friends and survive the very real ghosts, creeps, and slashers behind the movie magic!
Are you brave enough to guide Ellie through three terror-packed films where danger lurks in every dark corner? There's only one way to find out!
4. Halloween Stories: Defying Death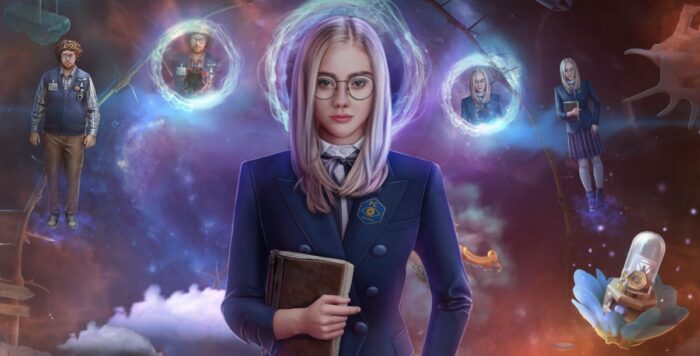 Released: October 2020.
Plot: It's Halloween, and you're excited to go party with your best friend. But this festive night quickly turns into a nightmare when a shadowy specter from your past returns to claim your friend's soul!
You and Ted narrowly avoided death before, but can you escape the Grim Reaper himself when he comes to claim what's due? Find out in this stirring Hidden-Object Puzzle Adventure!
5. Halloween Stories: The Neglected Dead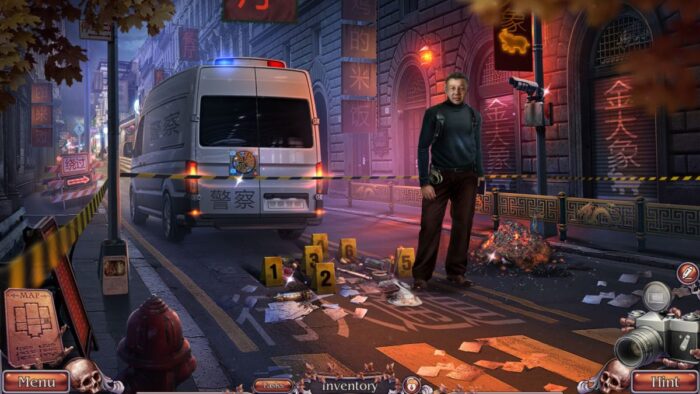 Released: October 2021.
Plot: The Myth Debunkers make it their business to travel the world exposing creepy myths and legends as the hoaxes that they truly are, but their confidence is shattered after a series of cases in locations around the world turn out to be more real than they ever expected!
Can the team survive these living nightmares, and what will become of them if they do? Get ready for a truly chilling spooky season in this hair-raising Hidden-Object Puzzle Adventure game!
More Spooky Games to Play on Halloween!
For more spooky hidden object and puzzle games to play. Including Halloween-themed games. You might like:
See also my latest Puzzle-Solving Games for news and reviews for PC, Mac, tablet and phone.