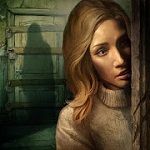 This post details the games in the True Fear Forsaken Souls trilogy. The atmospheric psychological thriller series by Goblinz.
Including the latest release dates for part 2 for computer and mobile.
For details of the remastered version of their first horror HOPA game. And for more top creepy point-and-click adventure games! See my list of posts, included below.
February 2022 update: Part 1 now out for Xbox and Part 2 for Xbox coming soon. Plus the latest news from Goblinz about the long-awaited part 3 including game progress and release dates. See below for details.
True Fear Forsaken Souls Trilogy
From: Goblinz | Publisher: The Digital Lounge | Genres: Mystery, Horror, Point-and-Click, Puzzle, Adventure Games.
True Fear: Forsaken Souls Part 1
Releases: March 2014 (PC/Mac/iOS), March 2018 (Android), Feb 2018 (PS4), Oct 2018 (Switch), Feb 2022 (Xbox One and Series X|S).
Plot: What if everything you knew about your life, everything your family ever told you, turned out to be a lie? A strange midnight visitor could change your life forever… Find out the truth about your past in True Fear: Forsaken Souls!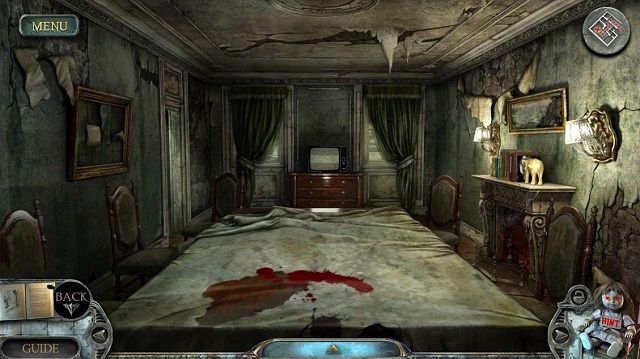 Game Play: True Fear: Forsaken Souls combines the best of the psychological thriller with intuitive gameplay mechanics for a mind-bending mystery escape game. If you're looking for a horror game that doesn't sacrifice the story, this is the game for you! Skeptical that a point and click adventure can be compelling or scary?
Main Features:
An intense adventure brimming with psychological suspense in a plot filled with twists and turns.
Choose your adventure! Play with or without the hidden object scenes.
Includes the bonuses from the Collector's version of True Fear: Forsaken Soul: an additional level, the strategy guide, wallpapers, making of and deleted content.
Enhanced edition (Released September 2021) – Includes improvements in graphics, minigames and analytics. Available on PC, Mac, mobile and consoles.
---
True Fear: Forsaken Souls Part 2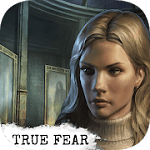 Release Date: Nov 2 2018 (PC/Mac/Android), Dec 2018 (iOS), Nov 19 2019 (Switch), Nov 25 2019 (PS4), Coming Soon (Xbox One and Series X|S).
Plot: Holly Stonehouse followed the clues from her old family house to finally arrive at the Dark Falls Asylum and again see that someone was there before her, waiting for her.
However this time she is no longer a spectator and what follows her is no longer just a shadow – the danger is real as the Asylum comes alive at night…
For more details: True Fear: Forsaken Souls Part 2 from Goblinz.
---
True Fear: Forsaken Souls Part 3
Release date: Latest update estimates release for Halloween 2022.
"We're still in the process of finalizing the schedule of the True Fear Part 3 release. We're looking at Halloween, but are still unsure of the platforms that will be available at launch. We'll make another post with the dates and new details from the game soon!" February 3, 2022 [Source: Goblinz Facebook page]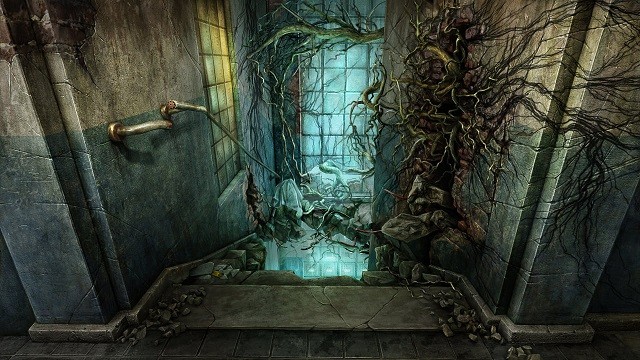 Horror Adventure Games like True Fear
For more top horror adventure games. You might also like:
Bad Dream: Coma, Indie Horror Point-and-Click for PC and Mac.
The Count Lucanor, Fantasy Horror Game for Switch.
Black Mirror Reboot for PC, Mac, PS4 and Xbox One.
White Day: A Labyrinth Named School for PC and PS4.
Twisted Lands Trilogy from Alawar for PC and Mac.
Cube Escape and Rusty Lake Game Order.
Five Nights at Freddy's (FNAF) Games List. Horror survival adventure series for PC, console and mobile.
BBC Radio Plays: Charles Paris Mysteries in Order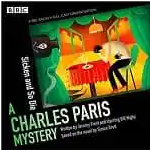 Do you love BBC Radio mystery dramas and plays?
Check out the full cast dramatisations of Simon Brett's popular mystery series! Starring Bill Nighy as the actor/amateur detective. Available for free on audiobook.
For details including a list of all the radio play adaptations in this popular UK radio series (listed in order of release): BBC Charles Paris Mysteries in Order.
Also by Goblinz check out True Fear: Mystery Valley Remastered for Android.
See also my latest adventure video games news, reviews and series lists.
Don't forget you can Subscribe or Follow to keep up to date with my latest posts.