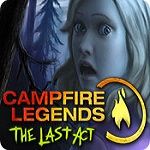 This Campfire Legends game series list.
Includes all the games in this scary HOPA series!
From GameHouse Studios.
Listed in order of release.
Available for PC download.
Check out my latest review, for a new scary campfire HO game! And if you would like me to do a list of your fave game series. Especially hidden object, match 3 and management games. You can send me a request, see below for details.

Campfire Legends Game Series
From: GameHouse.
Genres: Mystery Games, Hidden Object, Puzzle.
Campfire Legends games series: 1. The Hookman | 2. The Babysitter | 3. The Last Act
1. Campfire Legends: The Hookman
Released: 2009.
Description: Turn off the lights, turn up the sound and play the scariest hidden object game ever! Christine is heading to her parents' cabin for a romantic weekend with her boyfriend, when her plans go horribly wrong. Her excitement soon turns to dread, as she discovers a ransacked house and develops a sense of unease. Experience the chills of this fateful night and discover the frightening urban legend yourself!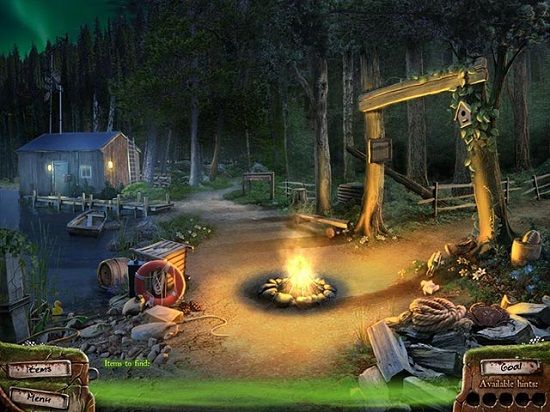 2. Campfire Legends: The Babysitter
Released: 2010.
Plot: Lisa is in need of some extra money so responds to a newspaper ad asking for a babysitter. What sounds like easy money soon turns into the most terrifying night of her life as chilling circumstances take shape, heightened by the threats of a macabre caller. Is this all just a sordid prank, or is her worst fear about to come true?
3. Campfire Legends: The Last Act
Released: 2011.
Plot: Reggie and Ashley are on their way to surprise the campfire girls when an accident strands them deep in the middle of nowhere. As Reggie wakes up from the blackout, she realizes Ashley is gone and the only sign of life is a small light emanating from a mysterious mansion…
More GameHouse Games
For more GameHouse games and series lists for computer and mobile. You might like:
Emily's Delicious Games Series List.
Sallys Games Free Demo and Full Version Download for PC, Mac, Fire.
Dr. Cares Games from Nitreal and GameHouse.
Mortimer Beckett Games by Paprikari.
Parker & Lane: Criminal Justice Detective Game.
Visit Amazon's App store for GameHouse games on: Amazon Fire (US) or Amazon Fire (UK).
More Top Scary Hidden Object Games
For more games like Campfire Legends. You might also like:
Redemption Cemetery Series List.
Twisted Lands Trilogy from Alawar.
Nightfall Mysteries Series Order.
Halloween Stories by Elephant Games.
Shiver Game Series from Artogon Games.
For new games, see my Hidden Object Game Reviews for PC, Mac, tablet and phone. Including my latest, Bonfire Stories: The Faceless Gravedigger Review.
Request a Series List
If you have a fave game series that you'd like me to do a list post for. Let me know here: Request a Series. And, based on the number of requests, I'll do a list post for it!