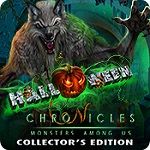 Halloween Chronicles: Monsters Among Us from Domini Games. The first installment in a new spooky hidden object adventure, perfect for the Halloween weekend.
See my post list below. For more HO games by Domini Games.
Plus more new and classic Halloween puzzle games.
October 2019 Update: Now also on Android, iPad, iPhone, Amazon Fire. And part 2 now out too! See below for details.
New Halloween Hidden Object Game
From: Domini Games | Released: October 2018 | Genres: Mystery, Hidden Object, Puzzle.
Halloween Chronicles 1: Monsters Among Us
Plot: It's Halloween, and your dad has invited you to celebrate with him in your hometown. You're excited for your reunion, but your joy is quickly overshadowed by eerie creatures invading your home! It's up to you to delve into your family's secret history and stop them. Do you have what it takes to save the town from a terrible fate before it's too late? Find out in this thrilling hidden-object puzzle adventure!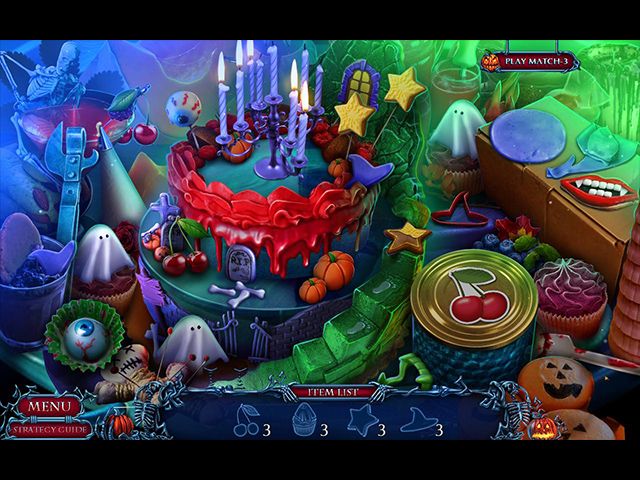 Collector's Edition Features
Stop ghosts from using a magic camera in the bonus game!
Collectible photos, interviews, and films to find!
Enjoy exclusive wallpapers, art, music, videos, and more!
Replay your favorite mini-games and HOPs!
Never get lost with the strategy guide!
Play Halloween Chronicles: Monsters Among Us
Available on Amazon's App store for: Fire Tablet (US) or Fire Tablet (UK).
See also: Halloween Chronicles 2: Evil Behind a Mask.
More Spooky Puzzle Games to Play on Halloween!
For more creepy atmospheric hidden object and puzzle games to play. Including Halloween-themed games. You might like:
True Fear Forsaken Souls by Goblinz.
Adventure Escape: Midnight Carnival Free Game App by Haiku Games.
Scary Halloween Mahjong Game for Mobile.
Bonfire Stories 1: The Faceless Gravedigger Review.
GameHouse's Campfire Legends Series List.
Mystery & Puzzle Halloween 2018 App Updates.
The Room 1 – Top New Nintendo Switch Release.
See also my Top Puzzle-Solving Games. News and Reviews for PC, Mac, Android, Amazon Fire, iPad and iPhone.
More HO Series by Domini Games
For more hidden object adventure games by Domini Games. See also:
Dark Romance Series List.
Enchanted Kingdom Series List.
The Curio Society Game Series List.
Mystery Tales Game Series.
Labyrinths of the World Series List.
See also my latest Domini Games for PC, Mac and mobile posts. Including series lists, new releases and reviews.
Don't forget you can Subscribe or Follow to keep up to date with my latest posts.