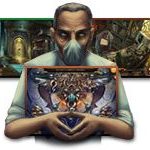 Nightfall Mysteries games order.
With a list of all the game titles.
In this creepy HO series!
From Vast Studios.
Available on PC and Mac download.
For more scary hidden object games! See my list of posts, included below.
Nightfall Mysteries Games List
From: Vast Studios.
Genres: Detective, Mystery Games, Hidden Object, Puzzle.
Including Collector's Editions (CE) – with extra game play and bonus content!
1. Curse of the Opera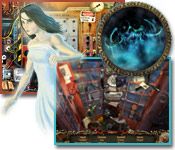 PC release: 2010.
Plot: Take on the role of a lowly stagehand in an opera company tasked with solving a deadly mystery!
The Opera troupe is invited by the reclusive Count Vladd Vansig III to his small hamlet to perform a special Opera for him.
Strangely, there are no villagers to speak of except for the Count and his caretaker.
Over the course of the night, people go missing and are killed!
Use your Hidden Object skills to find out the identity of the killer and escape the village alive in Nightfall Mysteries.
2. Asylum Conspiracy
PC release: 2010.
Plot: Help Christine explore the spooky Ashburg Asylum and find her missing grandfather in this dark Hidden Object game! Travel to the eerie grounds of Ashburg and work your way through spine-chilling locations. Solve unique puzzles to progress deeper into the asylum, and closer to Christine's grandfather. Meet interesting characters, unravel a mystery, and uncover an evil plot in Nightfall Mysteries: Asylum Conspiracy!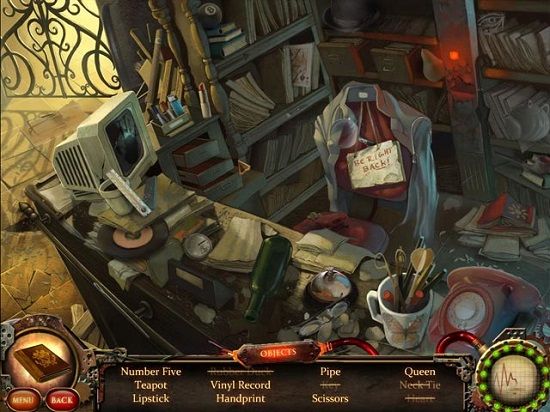 3. Black Heart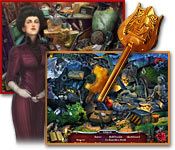 PC release: 2012.
Plot: Stop the evil Vansig family before they point their vengeful wrath at your friend Christine in Nightfall Mysteries: Black Heart!
Just as Viggo and Christine believed themselves free from the shackles of the Vansig family…
An enemy they thought dead returns to kidnap Viggo, destroying the newfound peace of the lovers.
Powerless to save Viggo by herself, Christine has called upon your help in Nightfall Mysteries: Black Heart!
4. Haunted by the Past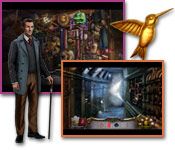 PC release: 2015.
Plot: Your grandfather Charles was a kind and passionate man, beloved by all those who knew him.
His death came as quite a shock to everyone around him.
But you barely have time to mourn before you find yourself in the middle of an unexpected mystery.
It turns out Charles did not die of natural causes – in fact, he had feared for his life!
But who would want your grandfather dead?
More Top Creepy HO Games!
For more creepy scary hidden object games, you might also like:
Redemption Cemetery Series.
Haunted Halls Games.
Shiver Games from Artogon.
See also my latest Mystery Hidden Object Games News. For PC, Mac, tablet and phone. Including series lists, new releases and reviews.
For another scary HOPA series, see also: Campfire Legends Series from GameHouse.
Don't forget you can Subscribe or Follow and get updates of my latest posts.