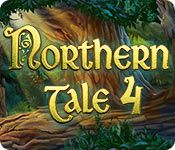 This post details the Northern Tale game series.
With all of the games so far in this time management series.
From Realore and Qumaron.
Featuring building, strategy, adventure, simulation and time management game play.
For more games lists from Realore, see my posts below.
January 2020 Update: Northern Tale 5 now out on Big Fish, see below for details.
Northern Tale Game Series
From: Realore/Qumaron | Genres: Strategy, Adventure, Simulation, Time Management.
Northern Tale games series: Northern Tale 1 | Northern Tale 2 | Northern Tale 3 | Northern Tale 4 | 5. Revival
Northern Tale 1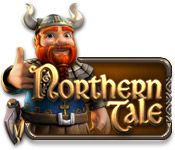 Released: 2012.
Plot: Play as the mighty Viking, King Ragnar, and embark on a journey spanning beautiful forests filled with mythical creatures to save your family and cleanse the kingdom of evil in Northern Tale!
Join forces with brave companions as you face countless dangers.
Bring color back to your realm and use your wisdom, magic and might to restore balance and defeat an evil witch and her cruel servants.
Northern Tale 2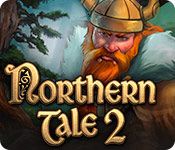 Released: 2013.
Plot: After the evil witch Gesta was defeated, the time of peace was restored and the Viking king Ragnar decides to restore the kingdom in its former glory.
Repair ruined villages, heal cursed trees and restore the domain to its former glory. However, Gesta is still alive, and an even greater evil is threatening the Vikings.
Travel through 50 gorgeous levels and explore wondrous locations. Make friends with mermaids and mushrooms in faraway lands, prevent a war between two mighty nations and see the story come to life with the improved 3D graphics!
Northern Tale 3
Released: 2014.
Plot: Northern Tale 3 continues the legend of brave King Ragnar and his family. Peace came to the lands of the Vikings.
The cruel witch Gesta and her henchmen were defeated and no longer pose a threat, but there are rumors of a new evil on the rise.
All four sorcerer-kings of the neighboring kingdoms have disappeared and their lands are plagued by a monstrous creature.
An ancient Ether Dragon has cursed the kings and turned them into fierce elementals. In order to stop the evil from spreading, Ragnar will have to free them from the curse and defeat the Dragon himself!
Northern Tale 4
Released: 2014.
Plot: Ragnar's kingdom is in danger again! A huge army of black knights, witches and giants approaches his lands corrupting everything in its path. Ragnar calls his friends to arms and moves out to fight the evil to end this struggle once and for all. The 4th installment of your favorite resource-management series awaits! Fight evil to restore peace to Ragnar's kingdom!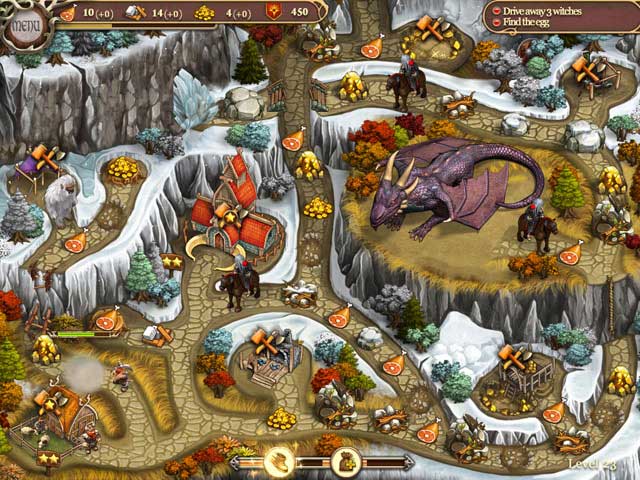 Northern Tale 5
Released: January 2020.
Plot: The popular Northern Tale series continues! Peaceful life in the north was over with the attack of Hesta's henchmen. Vikings fought bravely and pushed the enemies back. The battle against the hordes of evil spirits lasted three days and three nights. The enemies were strong, but they were confronted by the courage of the heroes. Ragnar must return to Earth from Valhalla to protect his people again!
For more details, see my post: Northern Tales 5: Revival on Big Fish for PC.
More Top Realore/Qumaron Games
Roman Adventure: Britons Season One.
Best Time Management Game 2019: Roman Adventures Britons Season Two.
Realore's Adelantado Trilogy.
4 Aztec Skulls Time Management Game for Mac.
Roads of Rome 4: New Generation – Review.
Roads of Rome Game Series for PC, Mac, Tablet.
See also my latest Top New Big Fish Games series lists, new releases and reviews. You might also like: Free Management Games Online no Download Required.
Don't forget you can Subscribe or Follow to keep up to date with my latest posts.