Top indie 3D puzzle game, The Room 1 new out on Nintendo Switch today!
Made by Fireproof Games. And published for Switch by Team17.
This atmospheric point-and-click adventure game. Is the first chapter in the series. For the full series list so far, see my post included below.
Top New 3D Indie Game for Switch
From: Fireproof Games | Switch publisher: Team17 | Genres: Puzzle, Adventure, Atmospheric, Point & Click, Horror, Indie, Steampunk | Nintendo Switch release date: October 18, 2018.
The Room 1
Plot: Following a trail of mysterious letters, you find yourself entangled in a journey shrouded with secrets and deception. Trapped in The Room with only an elaborate puzzle box, you must delve into the unknown using only your wits to unlock the answers you desperately seek. [Source: Nintendo]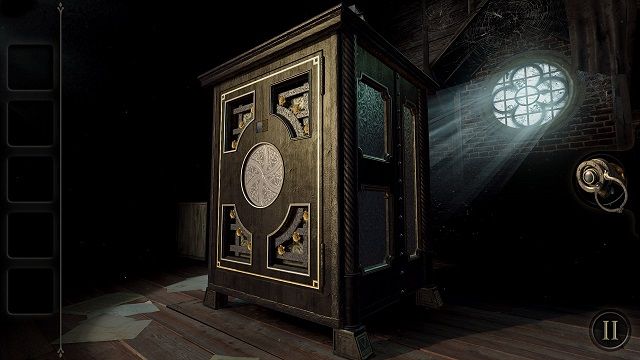 Game Play
Thought-provoking puzzles. Solve intricate and unique challenges to make the box transform and unfold before your eyes. An enthralling combination of myth and machinery.
Uncover hidden messages, decipher codes and unlock sophisticated mechanisms. Drawing you closer to the truth behind the cryptic letters that led you here. But also pulling you deeper into The Room's mysteries!
Entrancing artwork that blurs the lines between the physical world and fantasy with stunningly realistic visuals.
Lose yourself in a world of ornate wonder.
Compelling story driven by the desire to understand an ominous letter penned by an old friend.
Journey into the unknown following a trail interwoven with secrets, deception and peril!
Nintendo Switch Features
Optimized for Nintendo Switch™.
You can now experience a hands-on approach to mechanical puzzle solving.
Explore The Room using either the touch screen or Joy-Con™ controller motion controls.
Feel each lock click and every key turn!
Combination of innovative mechanics and interactive controls.
A memorable experience from beginning to end.
For details of all the games in the series so far, see my post: The Room Game Series listed in order of release.
BBC Radio Plays: Charles Paris Mysteries in Order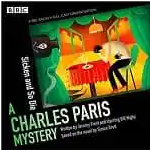 Do you love BBC Radio mystery dramas and plays?
Check out the full cast dramatisations of Simon Brett's popular mystery series! Starring Bill Nighy as the actor/amateur detective. Available for free on audiobook.
For details including a list of all the radio play adaptations in this popular UK radio series (listed in order of release): BBC Charles Paris Mysteries in Order.
Top Nintendo Switch Games Releases 2018
For more top new and upcoming Switch releases, you might like:
Candle: The Power of the Flame for Switch and PS4.
The Inner World for Nintendo Switch.
Bomb Chicken by Nitrome for Switch.
See also my latest Top New & Upcoming Switch Games. And my Nintendo Switch Console and Bundles on Amazon round-up.
Don't forget you can Subscribe or Follow to keep up to date with my latest posts.