This article details the complete Mystery Tales game series list, listed in order of release. There are plenty of games in this long-running series by Domini Games and I am really happy to see that it is still going as the games are just great!
Available on PC, Mac, Android, Amazon Fire, iPhone and iPad and including Collector's Editions for extra game play, special features and bonus content, the Mystery Tales games are a must play for every HOPA fan.
With all these in mind, let's not waste a single second and instead let's check out below all the Mystery Tales Games Listed in Chronological order.
Mystery Tales Games Listed in Order of Release
Mystery Tales series order: 1. The Lost Hope | 2. The Twilight World | 3. Alaskan Wild | 4. Her Own Eyes | 5. Eye of the Fire | 6. The Hangman Returns | 7. The House of Others | 8. Dangerous Desires | 9. The Other Side | 10. The Reel Horror | 11. Dealer's Choices | 12. Art and Souls | 13. Til Death | 14. Master of Puppets
1. Mystery Tales: The Lost Hope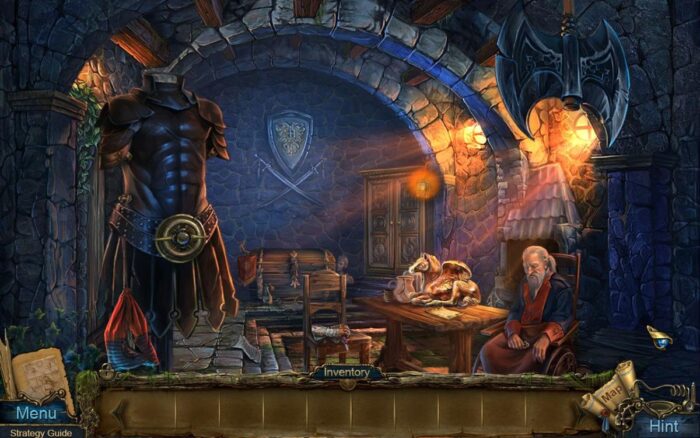 Release date: January 2014.
Plot: Several years ago you suffered a tragedy. Your sister Margaret died. Margaret lived with her husband, Emmett, in a small little village lost in the mountains.
After her death, Emmett, overcome with grief, disappeared from the town. And now many years later, you have received a mysterious letter in which he invites you meet with your dead sister.
You are so intrigued by this unexpected letter that you head to the village of Reagan, where your sister had lived and where she was buried.
---
2. Mystery Tales: The Twilight World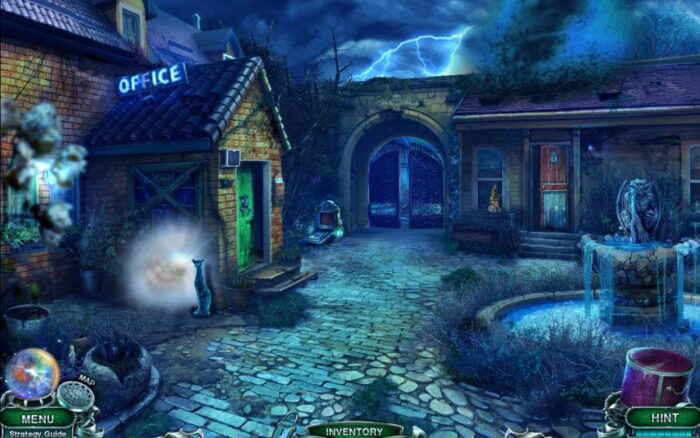 Release date: January 2015.
Plot: You and your daughter, Nancy, can't resist the lovely hotel just off the highway, especially after a long day on the open road.
But just as the two of you get settled, your peaceful pause is shattered by a witch who abducts Nancy! You must travel to the Twilight World to stop the witch before she takes over your daughter's body.
Along the way, you'll meet others who have been doomed by the witch's dark magic. Can you free them all from her spell, or will you become trapped forever in the witch's dark world?
3. Mystery Tales: Alaskan Wild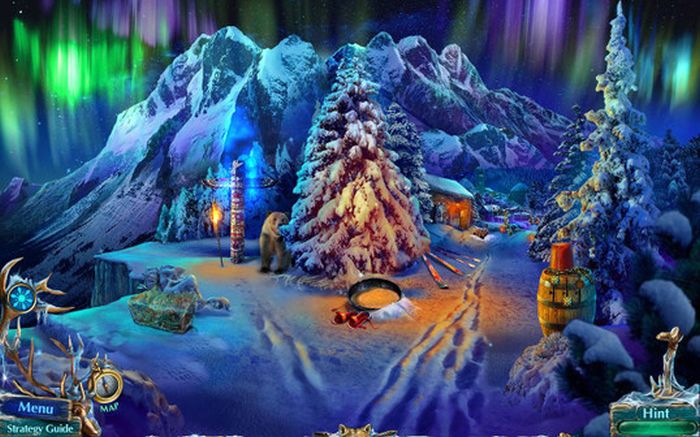 Release date: August 2015.
Plot: Your sister Ellie has been begging you for ages to visit her in Alaska, where she has met the love of her life.
When she entices you with new material for your next photography book, you can't resist and hop a flight to visit, only to find out that you've been roped into an awkward family dinner with her soon-to-be mother-in-law!
Everything seems normal, until your sister is kidnapped and you're left high and dry trying to catch up with her!
---
4. Mystery Tales: Her Own Eyes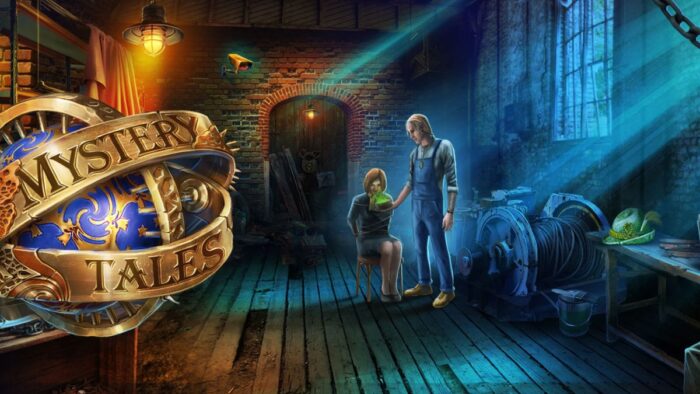 Release date: February 2016.
Plot: Your crystalline-lens transplant was a success! You can finally see again, but you're not just seeing the living anymore, you can see the dead as well!
Follow in your lens donor's footsteps to uncover the dark dealings happening in her hometown of Hallstatt, Austria. Girls have been disappearing left and right. Can you help the police find the latest victim, before it's too late?
---
5. Mystery Tales: Eye of the Fire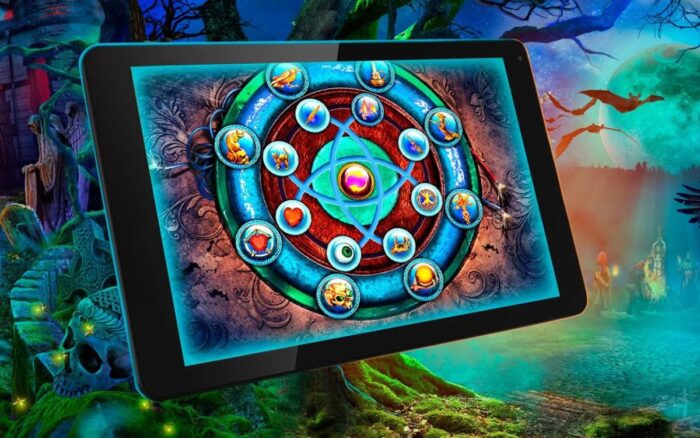 Release date: September 2016.
Plot: You've been called in to investigate the dark nightmares of a young woman.
What starts as a simple investigation quickly takes a dangerous turn as a witch from the past comes back to take her prey! Can you uncover old secrets and save the town before it's too late?
---
6. Mystery Tales: The Hangman Returns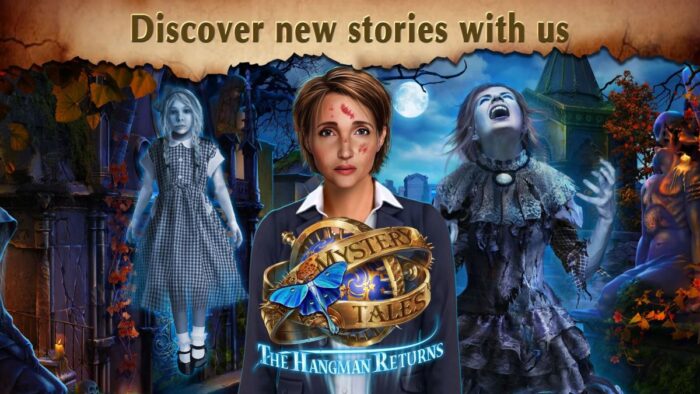 Release date: January 2017.
Plot: A series of suicides has the local police baffled. There were no signs of foul play at the scenes, but all of the victims worked at the Death Printed Ltd. Publishing House. Coincidence? At least one detective thinks not – and he calls you in to help investigate.
Using your special power to see ghostly visions of the past, you quickly affirm his suspicions. A terrible cloud is hanging over everyone connected to a new novel called The Hangman, and now that you're involved… you could be next!
---
7. Mystery Tales: The House of Others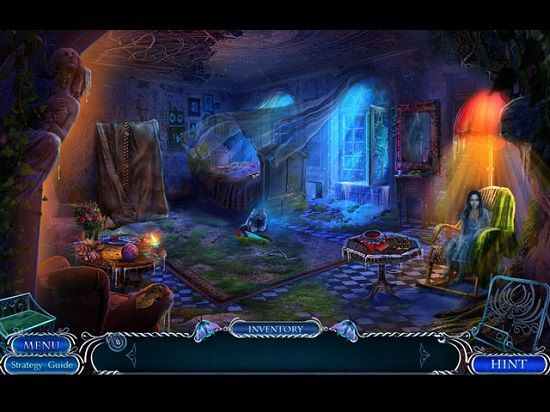 Release date: June 2017.
Plot: Your brother is the host of Ghost Riders – a popular ghost hunting TV show, but one night you receive a strange package that forewarns his death!
You'll need your special astral glasses to help you view the past and interact with the astral plane, but first you'll have to find them!
Travel to the haunted mansion of a serial killer and unwrap this unsolved ghost story, before you and your brother become the next chapter of it in this haunting hidden-object puzzle adventure game!
For more details of this game, see my Mystery Tales 7: The House of Others Review.
8. Mystery Tales: Dangerous Desires
Release date: October 2017.
Plot: An old friend is opening a new exhibition on the Black Plague. When she encounters a strange artifact, she calls on you to investigate.
This won't be an easy task as a malevolent spirit attacks the museum and your friend! Can you uncover their dark origins and stop them before it's too late?
For more details, see my post: Mystery Tales 8 Free Hidden Object Game on Amazon Fire.
---
9. Mystery Tales: The Other Side
Release date: March 2018.
Plot: Twola was just another dying small town, until a new television company moved in and turned everything around.
Now, to celebrate 10 years of success, Twola TV is giving away free TVs to every resident. But when people start dying in front of their TVs, some scientists start asking questions.
Join your friend Natalie to solve this strange case, before Twola becomes a real ghost town in this suspenseful hidden-object puzzle adventure game!
---
10. Mystery Tales: The Reel Horror
Released: September 2018.
Plot: Your good friend Officer Jefferson needs your help! Use your paranormal powers to track down his sister Maya and colleges in an abandoned cinema before the ghostly director makes them the star of his latest film.
Hold onto the edge of your seat for this spooky hidden-object puzzle adventure game!
---
11. Mystery Tales: Dealer's Choices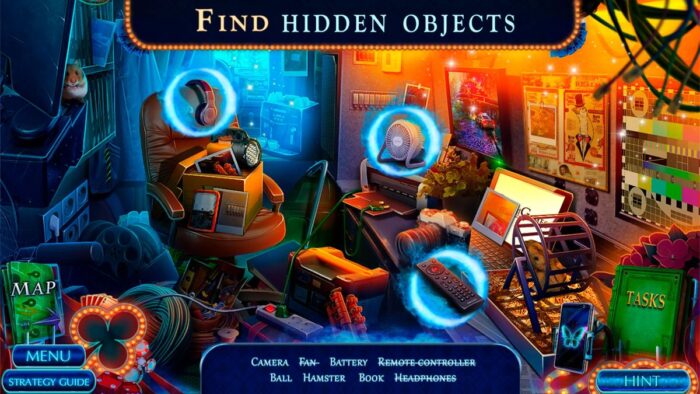 Released: April 2019.
Plot: You've been invited on an exclusive gambling cruise! The Princess Lolita is ready to set sail, and you and your friend are two of the lucky guests. But your luck quickly runs out when the ship owner's gambling partners begin turning up dead!
With the help of ghostly spirits onboard, can you find the cause of the supernatural disappearances and save the passengers in time?
---
12. Mystery Tales: Art and Souls
Released: October 2019.
Plot: An old friend and her husband have opened an art gallery! Her husband claimed the success of their opening exhibition was the result of a magical brush. But what first seems like an exaggeration quickly takes a sinister turn when he goes missing!
You rush to her aid, only for her to disappear as well! An old artist hasn't quite finished his dark masterpiece, and only you can save your friends.
Can you escape the Painted World in time, or will you become a permanent part of the exhibition? Find out in this spine-tingling Hidden-Object Puzzle adventure!
---
13. Mystery Tales: Til Death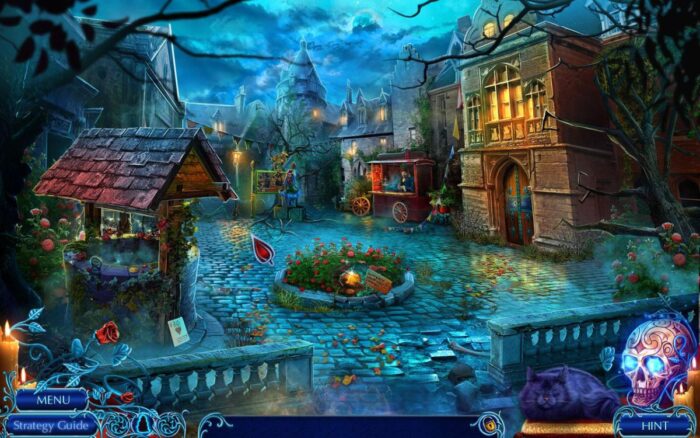 Released: April 2020.
Plot: When your niece's fiancé mysteriously falls into a coma the night of their rehearsal dinner, you rush to help.
You and your trusty feline friend Morty quickly find the supernatural at work. And this time, you'll have to travel through the Underworld itself to stop the sinister spirit responsible!
Can you leave the Underworld with your life, or is something even larger at play? Find out in this chilling Hidden-Object Puzzle adventure!
---
14. Mystery Tales: Master of Puppets
Released: February 2021.
Plot: When Miranda Grey's husband goes missing, you jump on the chance to investigate! But this will be no easy case.
Others have disappeared from the Greys' mansion in the past, leaving nothing but strange dolls in their place. When you encounter a ghostly presence, you quickly realize there's much more to this mystery than meets the eye.
Can you stop a dangerous presence from destroying the Grey family, or will you become a permanent resident of the estate yourself? Find out in this spine-tingling Hidden-Object Puzzle adventure!
---
More HO Series by Domini Games
If you enjoy playing the series above, I am sure you will also like other games created by the same publisher. Below, you can check out some of their other popular HOPA franchises:
Top-Rated Popular Game Series Lists
And if you want to change the registry a little bit, below I have some additional recommendations for you. These games are not created by the same developers, but I am sure you will still love them:
Conclusion
Even though the series took a break in 2022 and there were no new games released, I can only hope that we'll see a new Mystery Tales game sooner rather than later – hopefully in early 2023.
I will make sure to update this list with new titles as they get released, but if I lag behind for some reason, don't hesitate to let me know by commenting below so I can update this article.