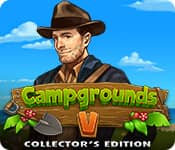 This post details the new time management game release on Big Fish, Campgrounds V.
Another top installment in the strategy game series from Jumb-O-Fun Games!
Available from Big Fish Games for PC and Mac download including free demos.
For more top Big Fish management games and the full Campgrounds game series list, see my posts listed below.
Campgrounds V
From: Jumb-O-Fun Games Inc | Genres: Time Management, Strategy, Building | Released: September 2020.
Plot: Everyone needs a vacation sooner or later, and Addie is no exception! So, she's enlisting her old friend Tom from the Endorus Expedition! Now, Tom has big shoes to fill, and his camp development skills are a little rusty, so he'll need your know-how to help brush the cobwebs off and get things up and running in this quirky new Time Management game!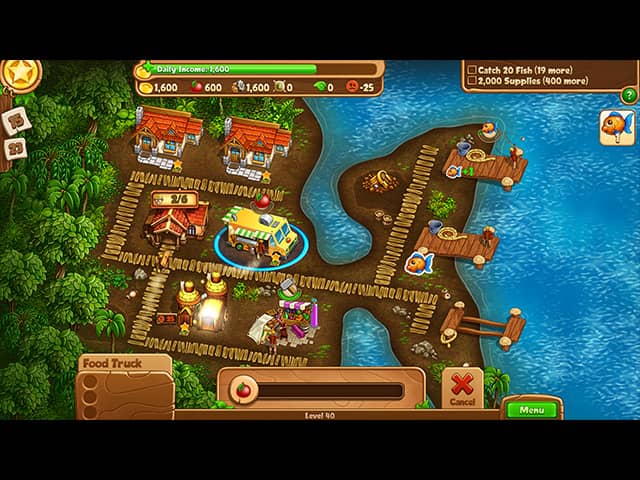 Collector's Edition Features
The Collector's Edition includes: 20 bonus levels to keep the fun rolling! Discover hidden maps and secret campsites! Make sure Tom stays on task with a strategy guide! 20 collectible trophies for even more challenges!
This is the 5th installment in the series. See my post: Campgrounds Game Series List. For all of the game titles in the series so far, in order of release.
More Top Time Management Games
For more top time management games on Big Fish, you might like:
Roads of Rome Game Series for PC and Mac.
12 Labours of Hercules Games.
Monument Builders Series List for PC and Mac.
Virtual Villagers Games from Last Day of Work.
Emily's Delicious Games Series List.
Sally's Game Series List in Order.
Free Full Version Download of My Tribe Game for PC and Mac.
You might also like: Free Management Games Online no Download Required.
And my latest New Time Management Games posts. For PC, Mac and phone. Including series lists, new releases and reviews.
Don't forget you can Subscribe or Follow to keep up to date with my latest posts.