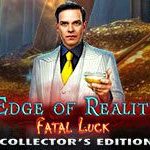 Review of Edge of Reality 3: Fatal Luck.
The latest chapter in the hidden object mystery adventure series.
From 4Friends Games.
For more games from 4 Friends, see my posts listed below.
Edge of Reality 3: Fatal Luck
From: 4 Friends Games.
Genres: Mystery Games, Hidden Object, Puzzle.
Collector's Edition release: April 2018. This includes bonus content, more game play and extra features.
Plot: As a baby, you were left on the steps of an orphanage with only one clue to your identity. Years later, that clue brings you to the door of the Azara Gambling House, where you agree to enter a secret tournament for only the luckiest of players. But instead of answers, you find yourself thrown into a dangerous and impossible game of skill! Will your luck hold out long enough to uncover the secrets of your past?
Collector's Edition – Game Play and Features
Play as Jane's father in the bonus chapter!
Replay challenging HOPs and mini-games.
Collect all the Joker's scepters and you shall be rewarded.
Enjoy exclusive concept art, music, wallpapers and more!
Never get lost with the strategy guide!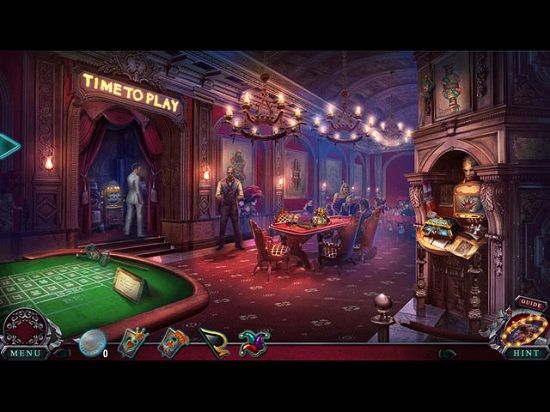 Review
Edge of Reality: Fatal Luck, a very enjoyable new hidden object game. With an intriguing and fast-paced adventure story, which had some nice plot twists.
The game play is fun, varied and challenging. And it is beautifully illustrated – both in the scenery and in its character depictions. This, along with the sound effects and music added the right amount of "sinister" to the atmosphere, to enhance the tension!
This is the 3rd installment in the series. See my post: Edge of Reality Games List. For all of the game titles in the series so far, in order. Available on PC, Mac, iOS, Android and Amazon Fire.
More HO Games from 4Friends
For more hidden object games series by 4 Friends Games:
Bridge to Another World Games.
Living Legends Series.
Immortal Love Series.
Dark City 1: London – Review.
See also my latest Mystery Hidden Object Games News. For PC, Mac and mobile. Including series lists, new releases and reviews.
More Top New Adventure Games on BigFish
For some more recommended HO games from 2018. You might also like:
Paranormal Files 1: Fellow Traveler by Elephant Games– Review.
Darkarta: A Broken Heart's Quest – Review.
Darkness and Flame 3: The Dark Side by Five-BN – Review.
See also my Best Hidden Object Games 2018 Part 1. For my top picks of the new HOPA games. Released on BigFish, from January to April 2018.
Don't forget, you can Subscribe or Follow and get updates of my latest posts.