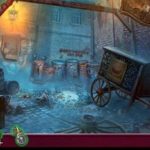 Review of Dark City 1: London Collector's Edition.
A new Victorian murder mystery game.
The first chapter in a new hidden object puzzle adventure series.
See below for new games in this series list so far.
Developed by 4Friends Games.
For more HOPA game series by 4 Friends. See my list of posts, below.
New BigFish Detective Game
Title: Dark City: London.
From: 4Friends Games.
Publisher: Big Fish Games.
Genres: Detective Games, Mystery, Hidden Object, Puzzle.
Released: November 2017.
Dark City 1: London
Plot: London is about to celebrate the opening of the world's largest clock tower. Until a headless ghost appears, threatening to destroy London and murder hundreds at the opening ceremony. Investigate the dark alleys and gather clues to hunt down the killer. And unlock the deadly secrets hidden inside the clock tower. Can you save London? Find out in this Victorian hidden-object puzzle adventure game!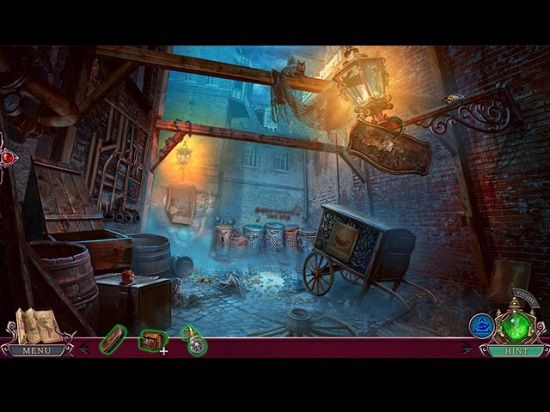 Collector's Edition – Game Play and Features
Solve a new case in the exciting bonus chapter!
Collect hidden dominoes and morphing objects as you play.
Never get lost with the strategy guide!
Replay your favorite HOPs and mini-games!
Enjoy exclusive screen savers, concept art, and music!
Review
In Dark City: London you play as the detective. Called in to the solve the mystery of the cursed clock tower! The developers have done well to evoke the atmosphere of a classic grimy Victorian detective story. Reminiscent of Sherlock Holmes and Edgar Allan Poe. Especially with the depictions of the locations. And the variety of characters – including the voice-acting, which for the most part, is done well.
The plot and game play are also nicely combined. Which quickly draws you into this unfolding dark and eerie mystery.
The game play has plenty of variety. Though possibly a bit on the easy side. However there is plenty to do. Including multi-layered hidden object games. With mini-games and puzzles within HO games.
Once you've collected the evidence at each stage. You're presented with a deduction board. Where you can put your sleuthing skills to the test. By arranging the clues you've collected into the proper order to deduce important facts that will help you solve the case. (Similar to the recent ABC Murders game.)
Overall, this is a well-designed detective game. Though, not always very challenging. There's enough to enjoy in the varied game play and compelling story. To make this a fun Victorian mystery adventure.
This game is one of my Best Hidden Object Games of 2017 for PC and Mac!
See also: Dark City Series from 4Friends.
Play Hidden Object Games on Fire Tablet:
US Amazon or UK Amazon
Free Demos and Full Version Downloads Available!
More HO Games from 4Friends
For more hidden object games series by 4 Friends Games:
Bridge to Another World Games.
Living Legends Series.
Edge of Reality Games.
Immortal Love Series.
See also my Detective Games News and Reviews. For PC, Mac, tablet and phone.
Don't forget, you can Subscribe or Follow and get updates of my latest posts.