The complete Edge of Reality games list. Hidden object mystery adventure games from 4 Friends Games. Including Collector's Editions which have extra content, more game play and bonus features.
For PC, Mac, iPad, iPhone, Android and Amazon Fire. Listed in order of release.
More games from 4Friends included at the bottom of this post.
July 2018 Update: Chapters 1 and 2 on Android and Amazon Fire.
February 2018 Update: Chapters 1 and 2 on iPad and iPhone.
September 2020 Update: Edge of Reality 7 now out for PC and Mac. See below for details.
Edge of Reality Games List
From: 4 Friends Games | Genres: Mystery, Hidden Object, Puzzle.
Edge of Reality games in order: 1. Ring of Destiny | 2. Lethal Predictions | 3. Fatal Luck | 4. Hunter's Legacy | 5. Great Deeds | 6. Mark of Fate | 7. Call of the Hills
1. Ring of Destiny
Released: April 2016.
Plot: What starts out as a simple pet adoption quickly turns into the trip of a lifetime.
The mystical city of Agora is under attack!
The magical creatures of the labyrinth are plotting to free their mistress.
Do you have what it takes to stop evil in its tracks before it's too late?
Find out in this spellbinding hidden-object puzzle adventure!
2. Lethal Predictions
Released: February 2017.
Plot: Deadly "accidents" are happening all over Universe City, but they're occurring more frequently, making the citizens question who or what is really behind them. Are they murders or something darker? When your father becomes the latest victim, it's up to you to figure out what is causing this phenomenon. Can you prevent more tragedies before it's too late?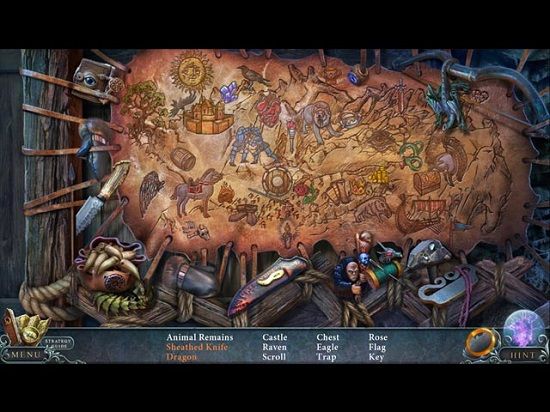 3. Fatal Luck
Released: April 2018.
Plot: As a baby, you were left on the steps of an orphanage with only one clue to your identity.
Years later, that clue brings you to the door of the Azara Gambling House, where you agree to enter a secret tournament for only the luckiest of players.
But instead of answers, you find yourself thrown into a dangerous and impossible game of skill!
Will your luck hold out long enough to uncover the secrets of your past?
For more details, see my Edge of Reality 3: Fatal Luck – Review.
4. Hunter's Legacy
Released: August 2018.
Plot: When your uncle mysteriously leaves you an old lighthouse in his will, you quickly go to investigate. But instead of answers, you uncover a secret heritage filled with magical creatures and their ties to your family! When a dangerous foe aims to destroy their world forever, do you have what it takes to help them before it's too late?
5. Great Deeds
Released: April 2019.
Plot: After opening a new animal shelter, your daughter's been nominated for the Person of the Year award! You're excited to join her in Iceland to celebrate. But your joy is cut short when you find her missing! With a local volcano threatening to erupt and rumors of a dangerous legend come to life, can you find out who's behind your daughter's disappearance and rescue the city's pets in time?
6. Mark of Fate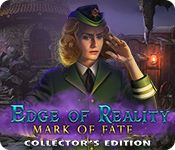 Released: December 2019.
Plot: When a series of attacks on the residents of Saltshore turn murderous, the mayor requests one of the world's greatest detectives to investigate, you!
The townspeople believe that the killer is a legendary pirate, Storm of the Seas, back from the grave and hungry for revenge against the quiet island town of Saltshore.
To make matters worse, a ghostly ship patrols the shores, ensuring nobody can leave the island alive!
Can you solve the mystery of this ghastly pirate, and survive long enough to end his reign of terror?
7. Call of the Hills
From: Friendly Fox | Released: September 2020.
Plot: When your sister has strange dreams about a mysterious amulet tied to your long-lost grandfather, you both set out for Ireland to investigate! But what you find is beyond anything you could have imagined. A group of magical beings want your family's amulet, and they'll stop at nothing to get it! But are the Seeds the villains they're painted out to be, or are even darker forces at play? It's up to you to find out in this otherworldly Hidden-Object Puzzle adventure!
More HO Games from 4Friends
For more hidden object game series lists by 4 Friends Games:
Bridge to Another World Games.
Living Legends Series.
Immortal Love Series.
Dark City Series List.
See also my latest Hidden Object Games Reviews.
And my 10 Best Hidden Object Games Series of all Time! For computer and mobile.
Don't forget, you can Subscribe or Follow and get updates of my latest posts.