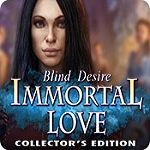 This Immortal Love game series list.
Includes all of the hidden object adventure games from 4 Friends Games.
For PC and Mac – with free demo and full version download. Listed in order of release.
Including Collector's Editions (CE) which have extra content, more game play and bonus features.
February 2022 Update: Immortal Love 9 out for PC and Mac. See below for details.
Immortal Love Game Series List
From: 4 Friends Games/Friendly Fox Studios | Genres: Mystery Games, Hidden Object, Puzzle.
1. Letter From The Past
PC release: December 2015.
Plot: You awake in a cell with your memories gone to find you've been sentenced to death by the cruel Count D'Morten.
Luckily, a masked stranger has other plans, and with his help, you manage to escape your prison.
Armed with a magical amulet that can turn back time, you must now find a way to restore your memories and save your true love from a tragic fate in this heart-pounding Hidden-Object Puzzle Adventure!
See also: Immortal Love 1: Letter From The Past – Review.
2. The Price of a Miracle
PC release: December 2016.
Plot: A childhood friend has offered to sell your father a very rare artifact.
He's agreed to meet with you and your father at the local tavern, but something feels amiss.
This artifact is hiding a dark secret, and a mysterious brotherhood will do anything to get it!
Can you use the artifact to save your friends, or will you fall prey to its powerful magic?
See also: Immortal Love 2: The Price of a Miracle – Review.
3. Blind Desire
PC release: July 2017.
Plot: It's your wedding day! Your joy is short-lived when dark creatures attack and kidnap your new husband! It's up to you to chase the culprits and save your beloved. Do you have what it takes to keep a dark history from repeating itself?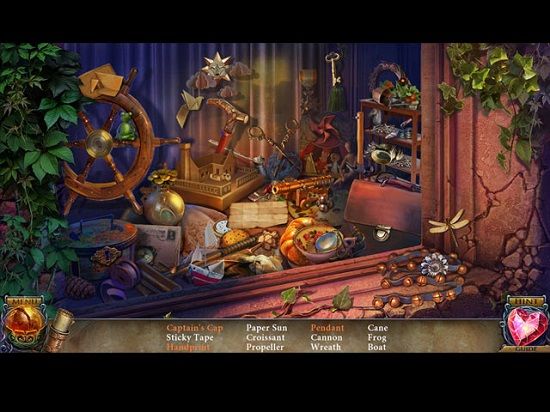 4. Black Lotus
PC release: March 2018.
Plot: The joyous eve of your wedding is interrupted when your fiancé receives a mysterious black lotus and falls ill!
While she rapidly ages, it's up to you to find the flower's sender and save her before it's too late.
Do you have what it takes to stop history from repeating itself and save an entire village?
5. Kiss of the Night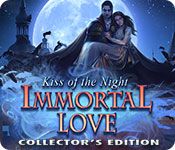 Released: September 2018.
Plot: When your beloved falls ill, you'll do anything to save her. You quickly discover that the price is much higher than you thought when you awake to find yourself in a coffin and your love has been kidnapped!
Stuck in the middle of a war between the Hunters and Vampires, it's up to you to find out why the Vampire Master wants your beloved and save her before it's too late! Do you have what it takes?
6. Bitter Awakening
PC release: May 2019.
Plot: War's brewing throughout the land! The Bear and Owl clans have despised each other for centuries, and their hatred has come to a head in the face of love. Do you have what it takes to break a curse that separates you from your beloved and save your people in time? Find out in this exhilarating Hidden-Object Puzzle adventure!
7. Stone Beauty
PC release: February 2020.
Plot: You're finally returning to your beloved! After a life spent at sea as a naval captain, it's time to settle down with the woman of your dreams. But your excitement is overshadowed when you return to find her missing! No one's seen her since she won a famous sculptor's beauty contest, and your investigation quickly leads you to a string of disappearances and people turned to stone! Can you stop a dangerous man bent on perfection before it's too late?
8. Sparkle of Talent
PC release: February 2021.
Plot: Oliver is a wonderful actor, but he's struggled to make his mark until the mysterious Mr. Radcliffe offers him the lead role as the Raven King in a series of plays based around the legendary figure. No sooner has Oliver revealed his surprise gig to his beautiful wife, Emma, than Radcliffe arrives with a surprise of his own. He needs Oliver's talent, and he'll get it, one way or another. Gather your seeking skills and puzzling powers to help Emma rescue the play's cast, defeat Mr. Radcliffe, and reunite with her beloved husband in this sensational new Hidden-Object Puzzle Adventure!
9. True Treasure
PC release: February 2022.
Plot: It's the eve of Summer Solstice, a time when magical creatures are said to bridge the gap between worlds. But there's no time for fairy tales as you prepare for your upcoming and unwelcome wedding. To save your family, you must marry the wealthy Count Patrick, or so you thought. When you find proof of the Leprechaun's fabled gold, your way out seems clear.
But darkness lurks in the forest, and working amidst the fae will be more dangerous than you could have imagined. Will you risk it all to decide your own fate and find a treasure beyond your wildest dreams in time? Find out in this spellbinding Hidden-Object Puzzle adventure!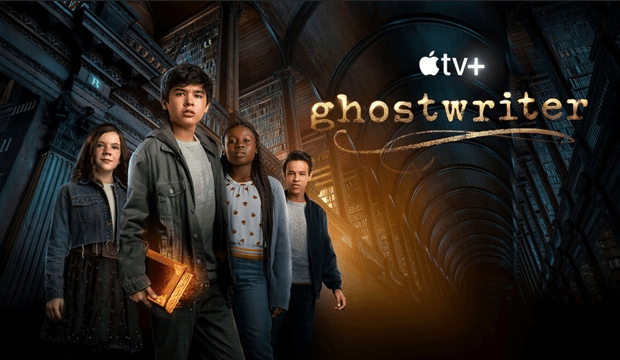 More HO Games from 4Friends
For more hidden object game series lists by 4 Friends Games:
Bridge to Another World Games.
Living Legends Series.
Edge of Reality Games.
Dark City Series List.
See also my latest Mystery Adventure Games. News and reviews for PC, Mac, tablet and phone.
And my 10 Best Hidden Object Games Series of all Time! For computer and mobile.
Don't forget, you can Subscribe or Follow and get updates of my latest posts.
*The above article may contain affiliate links.