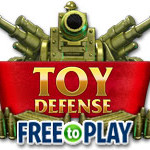 This list of 10 top free full version games. From Big Fish Games.
Includes a variety of cool casual games.
All of which have free full version downloads for PC!
From simulation games to hidden object mystery adventures.
Time management to match 3 games.
You can download all of the games in full for free online. These game are also updated regularly. With new content and games.
10 Top Free Full Version PC Games
All of these games are available to download for free in full. On Big Fish Games. They also include optional in-game purchases. So that if you want to speed up your progress in the game. You can buy items like power-ups, bonuses and other extras.
1. Wanderland
Description: Journey to the Land of Legends!
Visit popular fairy tales and fix the broken stories!
Familiar characters need you!
Experience extensive hours of gameplay.
And updates to your favorite tales all the time!
2. Found: A Hidden Object Adventure
Developer: Big Fish Games.
Released: December 2012.
Genres: Puzzle, Adventure, Mystery, Strategy, HO.
Description: After crash landing on a isolated mystery island, it's up to you to learn quickly to survive. As you quickly become surrounded by pirates, magic, and other mysterious stuff! Plenty of quests, booty and daily bonuses to play and find!
3. Toy Defense – Free to Play
Developer: Melesta Games.
Released: August 2012.
Genres: Strategy, Arcade, Action, Adventure, WWI, Tower Defense.
See also: Toy Defense Series List.
Description: Explosive tower defense game set in World War I. Use your full arsenal of weapons and tactical tricks to stay in the fight. Eliminate your foes, defend your base and live the life of a true soldier. Lead your army to victory by any means possible! Play the entire game for free or enhance the experience, virtual items, power-ups and other fun extras. Includes 72 levels across 3 worlds!
4. Awakening Kingdoms
Developer: Boomzap Entertainment.
Released: December 2013.
Genres: Hidden Object, Puzzle, Adventure.
See also: Awakening Game Series List from Boomzap.
Description: You are chosen by Queen Sophia to help restore her kingdom back to its former glory. Through fun mini-games and beautiful hidden object scenes. With over 80 new quests, plus castle upgrades and pet accessories!
5. Midnight Castle
Developer: Elephant Games.
Released: January 2014.
Genres: Hidden Object, Puzzle, Adventure.
See also: Big Fish's Best Free HO Game – Midnight Castle for PC and Mobile.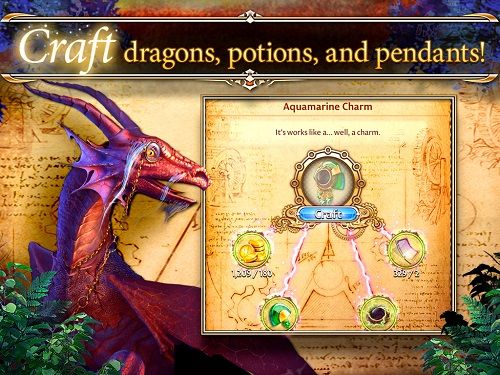 Description: You have inherited a castle! Encounter mysterious characters and explore hidden object scenes. And uncover the secrets of the midnight castle!
6. Relic Rescue
Genres: Marble Popper, Puzzle, Arcade, Action.
Description: Help Buck and Wanda retrieve priceless relics! After plane trouble, a pair of fortune hunters stumble upon an unexpected adventure. Together they must gather relics in mysterious lands, and only the bravest soul can succeed in this marble popping madness!
See also: Relic Rescue – Free Full Version Marble Popper.
7. Antique Road Trip: American Dreamin'
Developer: Boomzap Entertainment.
Released: September 2013.
Genre: Hidden Object, Puzzle, Adventure, Business Building.
See also: Antique Road Trip: American Dreamin.
And Antique Road Trip Game Series List for PC and Mac.
Description: Welcome to Beechwood Cove! You are an antiques expert in a small town antique shop. Play colourful hidden object scenes and fun mini-games to make your business a success! Includes daily rewards, collect items from around the country and plenty of upgrades to get.
8. Sir Match-a-Lot Free Match 3 for PC
Developer: Elephant Games.
Released: 2016.
Genres: Match 3, Adventure, Strategy, Action.
See also my Sir Match-a-Lot Free Match 3 Game for PC – Review.
Description: Strap on your sword and grab your shield, it's knight time! Travel to faraway locations with your Match 3 skills. Battle menacing monsters and powerful gatekeepers in this puzzle challenge!
9. Virtual Families 2: Our Dream House
Developer: Last Day of Work.
Genres: Time Management, Family, Real-Time Strategy, Decor Games.
See also: Virtual Families Games by Last Day of Work.
Description: A casual family sim that runs in true real time. Adopt and nuture a needy person in the computer. Help them meet a mate and start a family. Renovate, decorate your house and pass it on to the next generation!
10. Design This Home
Developer: App Minis LLC.
Released: December 2013.
Genres: Adventure, Business Simulation, Decor Games.
Description: Become an interior designer and design your dream home.In this game you can customize every element of your house.With over 600 items and loads of full-sized rooms to construct and decorate!
More Free Full Big Fish Games
For more free full version games from Big Fish. You might also like:
Free the Witch Match 3 Game for PC, Mac & iOS.
Bush Whacker 2 Free Full Version Strategy Game.
Free BigFish Casino Games for PC, Mac, and mobile.
Gummy Drop, BigFish's Top Free Match 3 Game for PC.
Dungeon Boss, Top Free RPG for iOS, Android, Fire.
See also my latest: Free Full Version Games.
More Top BigFish & HO Games Lists
For more top 10 BigFish and hidden object games lists. Check out my Best Hidden Object Games of All Time! page. With my all-time top picks for computer and mobile!
And also my latest Big Fish Games for PC, Mac, Android, iPad and iPhone posts. Including series lists, new releases and reviews.
Don't forget you can Subscribe or Follow and get updates of my latest posts.