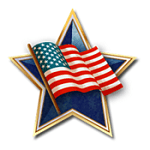 Antique Road Trip games, listed in order of release.
Hidden object adventure games.
From Boomzap Entertainment.
Available on computer for PC and Mac download. Including a free full version of the third chapter, for PC.
And also on mobile for Android and Amazon Fire.
For more top Boomzap games series. See my posts, included below.
Antique Road Trip Games
From: Boomzap Entertainment.
Publisher: Big Fish Games.
Genres: Hidden Object, Puzzle, Tycoon, Building Games, Simulation.
1. Antique Road Trip USA
Released: 2010.
Description: Grace and James Anderson are newlyweds with a growing antiques business. Help them open their very own store by traveling across America and searching for hard-to-find antiques! Collect plenty of new wares to sell for a mighty profit. Visit fantastic cities like Cheyenne, Memphis, and Austin and solve different types of puzzles in this fun and exciting Hidden Object game. Go on an Antique Road Trip today!
2. Antique Road Trip 2: Homecoming
Released: 2011.
Description: James and Grace Anderson take a vacation from their antiques business, only to find themselves the new owners of another shop!
Help them save the store by collecting treasures and selling them for a tidy profit.
Explore lush scenes from Montana, Wisconsin & Louisiana and solve new, unique puzzles.
This is a challenging Hidden Object game!
3. Antique Road Trip: American Dreamin'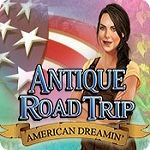 Released: 2013.
Description: Welcome to Beechwood Cove!
You are an antiques expert placed in charge of a small town antique shop.
Play colorful hidden object scenes and fun mini-games to make your business a success!
Play American Dreamin' Free Full Version HO Game
More Boomzap HO Games
Awakening Game Series List.
Dana Knightstone Novel Series List.
For more top series lists. See my Popular Games Series – A to Z Summary page. Which includes HOG, management and point-and-click games series. For computer and mobile.
Don't forget, you can Subscribe or Follow and get updates of my latest posts.