If you're a fan of city building games – or base building games, then you should be really happy to know that there are plenty of solid choices this year on iOS. I am sharing below my top 10 city building games for iPhone and iPad in 2023.
This top 10 games list includes a variety of themes: from ancient cities to modern ones, from farms to luxury mansions, it's all about building your dream place in the end. And it's fun!
Without further ado, let's check out below the best city building / base building games on iOS this year, listed in no particular order.
Best Tycoon and City Building iOS Games
These game apps are all available for iPad, as well as iPhone from the App Store and most of them are free.
1. Megapolis
Megapolis is one of the best city building games out there, if you are looking for a perfect mixture of casual and more in depth gameplay!
The aim is to build the best city ever earning rewards and achievements as you build.
Start from scratch by designing and developing the basic infrastructure such as mining for and building up power supplies, developing transport links including railways, air and sea ports.
And make sure you manage and grow your city's finances by building trading partnerships and forging alliances with your neighbors.
But it's not all serious you get to plan exciting and interesting events to help bring in visitors to your city – it all helps to build up your economy!
The gameplay is further enhanced with the gorgeous 3D graphics and a choice of world famous architecture from ancient to modern.
2. Sid Meier's Civilization VI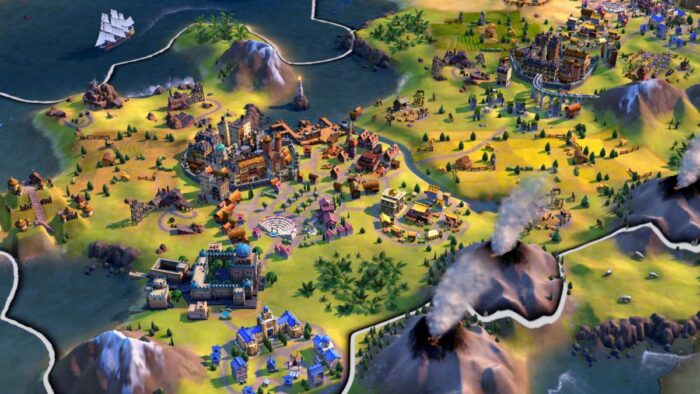 For those moments when building a city is not enough and you want to build an entire civilization as you see fit, Sid Meier's Civilization 6 is THE game to play on iOS.
Much more in depth and challenging than all the other titles on this list, this is great for those who grew up playing the previous games in the series on various other platforms.
Become Ruler of the World by establishing and leading a civilization from the Stone Age to the Information Age.
Wage war, conduct diplomacy, advance your culture, and go head-to-head with history's greatest leaders as you attempt to build the greatest civilization the world has ever known.
3. Millionaire Tycoon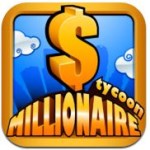 A cool real estate and trading Monopoly-style game. This city building games app has you starting from the ground up with a modest budget which you have to turn around and build up your property empire!
From buying and selling properties, trading stock and other commodities to building skyscrapers and challenging your friends!
This city building game app can be played in multi-player (up to 6 people) mode, against AI and in quick game mode. With 4 cities to choose from: San Francisco, Paris, Melbourne and Hong Kong.
4. Farm Story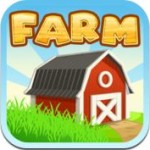 Farm Story is all about you and your friends growing crops and flowers, raising farm animals. So not your typical city building game, but definitely fun and a great nostalgia kick for those of us who are a bit older and still remember playing FarmVille on Facebook.
Design and decorate the most beautiful farms out there in this game, and enjoy it with your friends!
5. Sally's Spa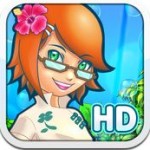 Another popular building and time management game for the PC that has a great mobile game version to play.
And it is just as cute! Sally's Spa is all about making the best virtual spa ever. Ensuring that all your customers are pampered and relaxed!
This is the 2nd installment in the series. See my post: Sally's Game Series List for all the game titles in the series so far, for computer and mobile, in order of PC release.
6. Pocket City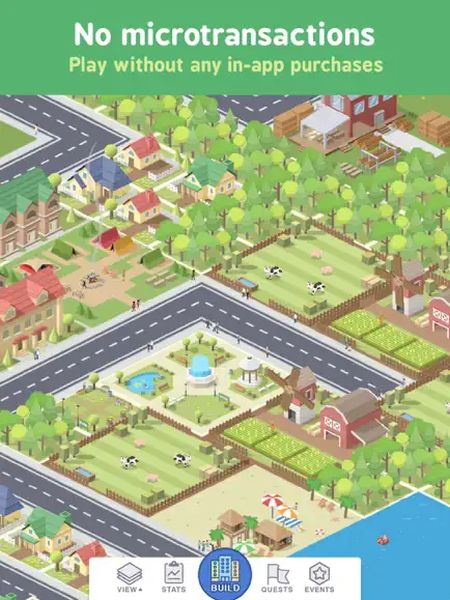 This is one of the original and probably one of the oldest city building games on iOS.
Basically an open world city building game, where creativity matters more than anything, it has everything unlocked through gameplay and can be enjoyed at your own pace.
Not the best choice for the most competitive ones out there, but definitely a great game to enjoy some relaxing, worry-free fun on your device.
Check it out on the App Store.
7. SimCity BuildIt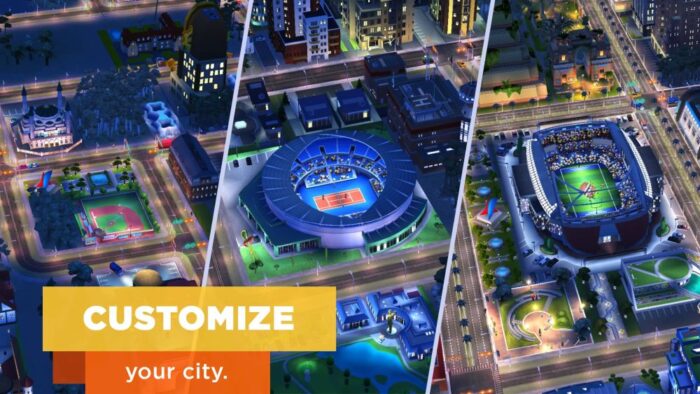 Not as complex as its PC relatives, this is a combination of time management and city building games, with a heavy focus on resource management.
You can still create some amazing cities here and the simple fact that the game is still running after so many years is a solid proof that it's high quality.
Build your city from scratch, produce resources to upgrade your buildings… and then build some more!
8. Fallout Shelter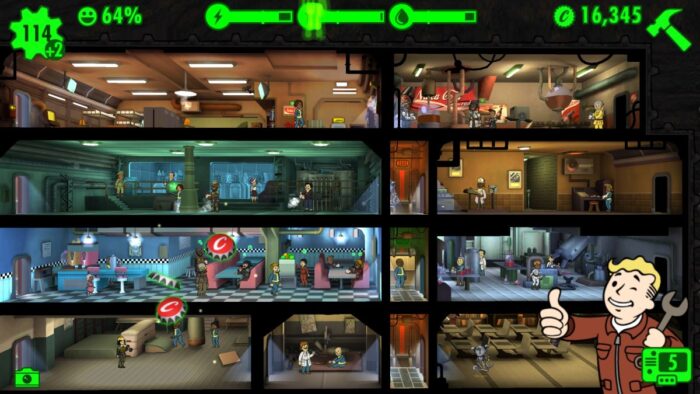 Another long-running game that is not your typical city building title, but it still is fun and appreciated by everybody who has played it, not just fans of the Fallout franchise.
In this game, you build straight down to keep your people happy and safe in their underground bunker, while sending them to explore the Wastelands above and dealing with the various problems that occur from time to time.
A game that doesn't require much in terms of time involvement, but which is fun to play, 5-10 minutes each day!
9. City Mania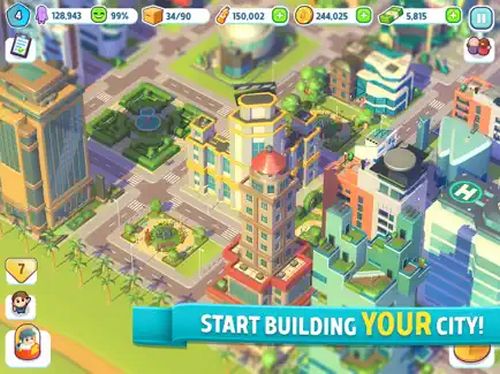 A really good, traditional city building games created by Gameloft and giving SimCity BuildIt and other similar titles a run for their money.
Plenty of things to do, lots of structures to build and things to manage and consider – so you will never get bored.
There are plenty of challenges in the game and various gameplay elements that keep you busy at all times, so make sure to give this one a try if you haven't done so already.
Check it out on the App Store here.
10. Virtual City Playground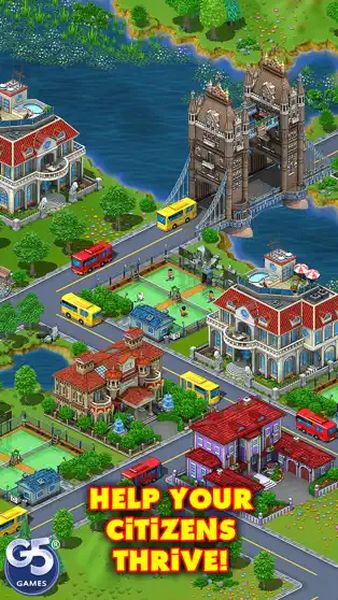 With 200 different buildings for your virtual city, over 500 quests and much more in between, Virtual City Playground is a great choice for fans of the city building genre.
It will keep you busy as you try to conquer land, sea and sky and test your city building capabilities. Amazing visuals and optional in-app purchases to rush everything if you so desire.
Conclusion
I am a huge fan of the city building genre and even though I prefer the more in-depth options that are available on PCs, I will never say no to any of the top iOS games listed above.
If you're looking for something fun and casual, you will surely find at least one title in my list above. Also, see my Top 10 Facebook Building Games list to enjoy the games there.
Finally, if you enjoy playing a different city building or base building game on iOS – and it's not listed above – let us all know by sharing your comments below.