This city building iPad & iPhone games top 10 not only includes city building game apps, but also the best games that you can play at honing your tycoon skills too.
With cool empire and business building games! This top 10 games list includes a variety of themes. From ancient cities to modern ones, from farms to luxury mansions.
These cool game apps include time management and strategy elements as well. And you also get to challenge or team up with your friends and other players online too.
Most Popular Tycoon and City Building iOS Games
These game apps are all available for iPad, as well as iPhone from the App Store.
1. Megapolis
For a top city building iPad games app Megapolis is one of the best! The aim is to build the best city ever earning rewards and achievements as you build.
Start from scratch by designing and developing the basic infrastructure such as mining for and building up power supplies, developing transport links including railways, air and sea ports.
And make sure you manage and grow your city's finances by building trading partnerships and forging alliances with your neighbors.
But it's not all serious you get to plan exciting and interesting events to help bring in visitors to your city – it all helps to build up your economy!
The gameplay is further enhanced with the gorgeous 3D graphics and a choice of world famous architecture from ancient to modern.
2. Clash of Clans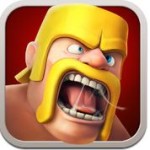 In this building iOS game app you have the chance to build the ultimate clan and earn the coveted top spot as owner of the Realm!
As well as building your village for your clan, you'll need to build the best army – with a choice of troops that includes Barbarians, war wizards and dragons! – so that you can compete effectively against the 1000s of other Clash of Clans players online!
Defend your village with cannons, towers, mortars, bombs, traps and walls. And fight against the Goblin King. This is a huge and fast-paced combat strategy building game!
3. Millionaire City
If you want the ultimate modern luxury city building iPad games app, then Millionaire City, is the one for you.
Build your luxury city from scratch with beautiful modern homes and skyscrapers.
Make smart investments, manage your property portfolio well and take some risks then you're sure to see your company grow!
4. Villains
This game app is all about becoming the head of an evil empire! From wreaking havoc on your enemies to crushing anyone who gets in your way.
Battle with others to become top of the 10,000 villains leader board!
Create strategic alliances to beat other rivals in your ultimate aim of building the best evil empire!
5. MILLIONAIRE TYCOON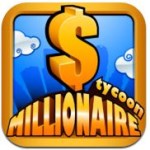 A cool real estate and trading Monopoly-style game. This city building games app has you starting from the ground up with a modest budget which you have to turn around and build up your property empire!
From buying and selling properties, trading stock and other commodities to building skyscrapers and challenging your friends!
This city building game app can be played in multi-player (up to 6 people) mode, against AI and in quick game mode. With 4 cities to choose from: San Francisco, Paris, Melbourne and Hong Kong.
6. Diner Dash
This popular PC time management tycoon game is also a great game to play on your iPad!
To build a restaurant empire you gotta be speedy and look after your customers too – however quirky they maybe! Help Flo, the cool plucky entrepreneur to build up her diner to a five-star joint!
7. Fashion Inc.
For the true fashionistas out there. Here's your chance to build and run your own fashion house – test your creative, design and fashion flair as well as your sales and business know-how!
As you'll get to make all sorts of important decisions from the designing, tailoring and marketing to the selling of your very own fashion creations!
8. Farm Story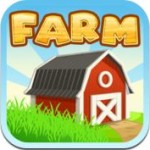 Farm Story is all about you and your friends growing crops and flowers, raising farm animals.
As well as designing and decorating the most beautiful farms!
9. Sally's Spa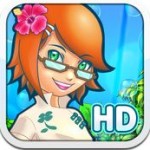 Another popular building and time management game for the PC that has a great mobile game version to play.
And it is just as cute! Sally's Spa is all about making the best virtual spa ever. Ensuring that all your customers are pampered and relaxed!
This is the 2nd installment in the series. See my post: Sally's Game Series List for all the game titles in the series so far, for computer and mobile, in order of PC release.
See also my Top 10 Facebook Building Games list.