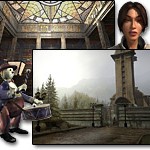 This is my top 10 best mystery games online.
And includes point and click adventure.
And also puzzle and hidden object games.
Released on Big Fish Games.
As a murder mystery fan I particularly enjoy these games.
As they have excellent mystery stories.
Intertwined with top quality adventure game play.
I've included details of the game. A quick game review. And details of where to get them online.
Plus I've included a few more top picks. For more of the best mystery games online. Especially where there are top mystery games in the same series.
10 Best Mystery Games Online
These top mystery adventure games are all available to download in full for PC and Mac.
1. Syberia
Released September 2008.
By: Microids.
Genres: Puzzle, Adventure, Point & Click.
Plot: Kate Walker is a young lawyer who has to travel to France to close the sale of a large clockwork manufacturing factory estate. The location is a quiet village but the inhabitants include a large number of strange, aging clockwork automatons. When the estate's owner turns up dead, Kate must search for the long-hidden heir, a man both brilliant and mysterious.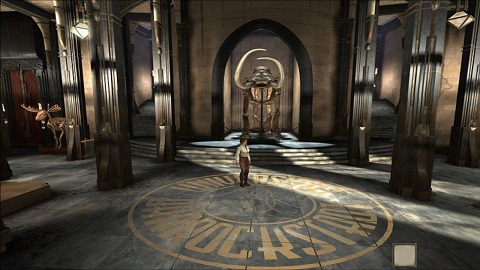 Game review: This is a beautifully designed mystery game. Both in the excellent detailed graphics. And the unique unusual story. The setting and characters manage to create a very atmospheric suspenseful adventure game. There are also plenty of challenging puzzles. And with the story being both engaging and well-scripted. I found this one of the best mystery games that I've played.
For more details, see my Syberia Game Series List.
2. Mystery Trackers: The Void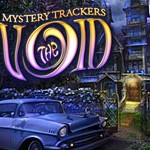 Released 15 October 2010.
From: Elephant Games.
Genres: Adventure, Hidden Object.
Plot: The Void family mansion used to be a gorgeous home, until Dr. Malleus Void inherited it. Legend has it that the creepy doctor spent his time doing terrible experiments in the home, and it has been abandoned for an entire decade. After 3 world-famous celebrities go missing inside the house, it's up to the Mystery Trackers to go inside the house, and solve its mysteries once and for all!
Game review: Another gorgeously illustrated adventure mystery game. This time a hidden object game. Interspersed with interesting mini-games. And plenty of atmosphere! A hidden object game that HOG fans will enjoy. With plenty of twists along the way to keep you on your toes!
For more details, see my Mystery Trackers Series List.
3. Mystery Chronicles: Murder Among Friends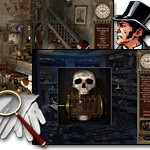 Released 12 September 2008.
By: Lazy Turtle Games.
Genres: Detective, Mystery, Hidden Object, Puzzle.
Plot: Murder and mistrust abound in the town of Lyon in the year 1899. Trail an elusive killer through the back streets of France, and solve clever puzzles to halt the terror. Comb eerie locations like libraries, museums, graveyards, and sewers for hidden objects and clues. Test your deduction skills and don't be fooled by false sincerity. Danger is afoot in Mystery Chronicles: Murder Among Friends, a back-stabbing game of suspense.
Game review: With hidden objects to find. That will help you solve this 19th century whodunnit. And a range of puzzles to challenge you. This is an atmospheric murder mystery game. That will have you looking for clues in the most spooky of locations!
4. Nightfall Mysteries: Asylum Conspiracy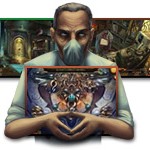 Released 30 July 2010.
By: Vast Studios.
Genres: Mystery, Hidden Object, Puzzle.
Plot: Help Christine explore the spooky Ashburg Asylum and find her missing grandfather in this dark Hidden Object game! Travel to the eerie grounds of Ashburg and work your way through spine-chilling locations. Solve unique puzzles to progress deeper into the asylum, and closer to Christine's grandfather. Meet weird and interesting characters, unravel a mystery, and uncover an evil plot in Nightfall Mysteries: Asylum Conspiracy!
Game review: If you are looking for extra spooky mystery games online. Then you might want to check this spine-chilling HOG out! The setting alone is enough to set the tone. And expect to meet some seriously unsettling characters in this adventure game.
For more details, see my Nightfall Mysteries Series Order.
5. Midnight Mysteries: Salem Witch Trials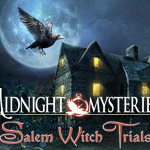 Released 13 June 2010.
By: MumboJumbo.
Genres: Point-and-Click Adventure, Hidden Object, Detective.
Plot: The famed writer Nathaniel Hawthorne has died during a freak snow storm, and his ghost has come to you, asking for help. Travel back and forth in time from the scene of the author's demise to the 17th century, where a town is going mad with rumors of witchcraft and a woman is facing the gallows. Unravel the secrets of Salem's accused witches and solve the death of Hawthorne in Midnight Mysteries: Salem Witch Trials.
Game review: Collect clues, interview suspects. And solve the puzzles to find out the mystery of Nathaniel's demise. An excellent story, with spooky backdrop of the dark village and it's residents. Plus the ghostly whispering and spooky background music also add to the mystery and suspense!
For more details, see also Midnight Mysteries Game Series Order.
6. Mystery Legends: The Phantom of the Opera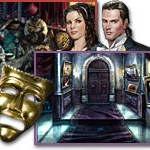 Released 18 October 2010.
By: PlayPond.
Genres: Hidden Object, Adventure.
Plot: The ruins of the opera house stand as a tomb to unrequited love. Though long abandoned, an undying ghost still wanders its halls, plotting the return of his heart's desire. Discover the history that haunts the opera house and face all of its challenges. Confront the man behind the mask and complete the final act in Mystery Legends: Phantom of the Opera.
Game review: This is a perfect hidden object game. With HOGs and puzzles that are sufficiently challenging to test you. Without being completely unsolvable! The game's plot continues from the original story. Where you must solve the puzzles to uncover the mystery of who or what haunts the opera house. Amidst a perfectly created suspenseful atmosphere.
7. Enlightenus Games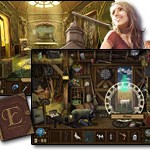 Released 27 June 2009.
By: Blue Tea Games.
Genres: Adventure, Hidden Object.
Plot: A reclusive author has asked for your help! Travel to the mysterious world of Enlightenus and use your detective skills to track down Edgar Lee's missing novels! Explore a maze of perplexing puzzles and intricate locks, as you collect each chapter of the missing books.
Game review: This is a unique hidden object adventure game. That challenges you to solve unusual and interesting riddles. In order to find the novels and escape the magical but spooky world of Enlightenus!
8. Hidden Expedition: Devil's Triangle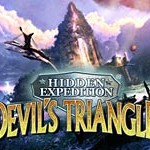 Released 28 October 2009.
Genres: Adventure, Hidden Object.
Plot: While leading a mission to the Bermuda Triangle to find a lost member of your team, you and the Hidden Expedition Adventure Team find yourselves trapped on an uncharted island. In this electrifying Hidden Object Adventure you'll solve challenging puzzles, uncover the secrets of a colorful cast of characters and unlock a 400 year old mystery. Become captivated by the island's unique beauty as you race to free yourself from the dark hold of the Devil's Triangle!
Game review: A nice twist on the typical hidden object game. The Devil's Triangle does a great job of combining hidden object gaming. With the opportunity to use inventory items to solve puzzles in different locations. Well illustrated and developed mystery story. This is one of a number of games in the Hidden Expedition series, but this is my favorite one.
For more details, see also Hidden Expedition Games List.
9. Puppet Show: Souls of the Innocent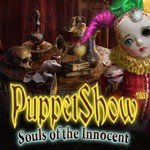 Released 28 May 2010.
By: ERS Game Studios.
Genres: Adventure, Hidden Object.
Plot: A young girl has been asleep for over two days, and the local doctors are at a loss. The townspeople believe her condition to be a curse emanating from a dark magician's castle in the mountains, so it's up to you to track down the cause of the curse and save the Souls of the Innocent!
Game review: Return to the terrifying PuppetShow in this spooky sequel. This another dark and mysterious hidden object game. With unsettling characters, locations and atmosphere. Combining excellent challenging hidden object gaming. With a dark adventure and a sinister story!
For more details, see also PuppetShow Games Order.
10. Mystery Case Files: Return to Ravenhearst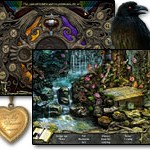 Released 28 November 2008.
By: Big Fish Games.
Genres: Point-n-click Adventure, Hidden Object.
Plot: Emma's soul is free. But her ghost has delivered a dire warning: evil still lurks in Ravenhearst Manor. Go deep inside the cursed estate in this Mystery Case Files sequel. Feel the floorboards creak as you move from room to room solving puzzles and seeking out clues in over 150 detailed scenes.
Game review: Mystery Case Files games are my favorite mystery games series online. As they always manage to deliver a top-rate HOG mystery adventure experience. And Return to Ravenhearst with its eerie halls. Is a particularly engrossing mystery adventure. Plenty of games to play. Including challenging hidden object games. And clever puzzles to solve. Against an atmospheric backdrop.
For more details, see my Mystery Case Files Games List.
More Top Hidden Object Games
See also 10 Best PC Puzzle Games of 2010.
See also 10 Top Free Full Version BigFish Games for PC. With free hidden object, time management and simulation games.
Don't forget you can Subscribe or Follow and get updates of my latest posts.