This post details the Botanica game series.
By Boomzap Entertainment.
Sci-fi fantasy hidden object puzzle adventure.
Available for PC and Mac, download free demos or full versions online.
For more top Boomzap HOPA game lists, see my posts below.
Botanica Game Series
From: Boomzap Entertainment.
Genres: Hidden Object, Puzzle, Adventure, Fantasy, Sci-Fi.
Collector's Editions include bonus content, more game play and extra features.
1. Botanica: Into the Unknown
Released: October 2012.
Plot: You are Dr. Ellie Wright, a botanist stranded on a strange planet called Botanica. Full of curious creatures and exotic landscapes, Botanica is like nothing you've ever seen! Test your wits as you navigate through lush forests, steampunk villages, and more. But danger lurks at every corner; make both friends and enemies as you try to outsmart the cunning Queen Kassandra. Can you survive Botanica and find your way back home?
2. Botanica: Earthbound
Released: December 2013.
Plot: Play as two characters in this gripping hidden object puzzle adventure! Terror strikes the land of Botanica as a volcano erupts, threatening to destroy everything in its path. Play as Ellie Wright, a botanist looking for her father who disappeared 20 years ago. And play as Ian Garrett, a scientist who is trying to get back to his daughter on Earth. Follow their journey as they try to find their way back to Earth, a move that leads them straight into the volcano's path. Can you save everyone and get back home before it's too late? Find out in Botanica: Earthbound!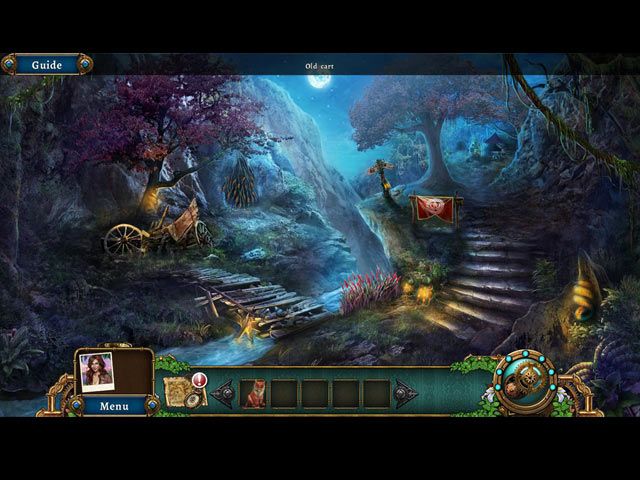 More Boomzap HOPA Games
Awakening Game Series List.
Dana Knightstone Novel Series List.
Antique Road Trip Game Series List.
Otherworld Games by Boomzap.
See also my latest Boomzap Games posts. Including series lists, new releases and reviews.
You might also like my Best Hidden Object Games to Play Now! For PC, Mac, Fire, Android and iOS.
Don't forget you can Subscribe or Follow to keep up to date with my latest posts.