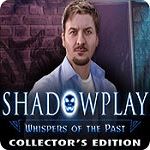 This post includes a Shadowplay game list.
With all of the hidden object games.
In this intense thriller adventure series.
From Mad Head and BigFish Games.
For more Mad Head games series. Checkout my list of posts included below.
June 2019 Update: Shadowplay 4 now out for computer. See below for details.
Shadowplay Game List
All of the Shadowplay games including Collector's Editions. Listed in order of release.
From: Mad Head Games.
Publisher: Big Fish Games.
Genres: Thriller, Mystery Games, Hidden Object, Puzzle.
Collector's Editions (CE) include extra content, more game play and bonus features.
1. Shadowplay: Darkness Incarnate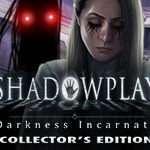 PC release: August 2016.
Plot: You've infiltrated Iron Gate Asylum on a daring mission to rescue your sister, who has been accused of murder.
But as you wander the darkened halls, you quickly realize that you are not alone…
Something sinister is lurking in the shadows, and now it's on the loose!
Can you rescue your sister and escape the darkness?
This game is one of my Best Hidden Object Games of 2017 for iPad and iPhone.
2. Shadowplay: Whispers of the Past
PC release: July 2017.
Plot: As preparations for a new exhibit come to a close, you look forward to some well-earned quality time with your daughter. Your pleasant evening quickly takes a dark turn when an artifact is stolen and a dark energy kidnaps your daughter! Do you have what it takes to track down the thief and save your daughter in time?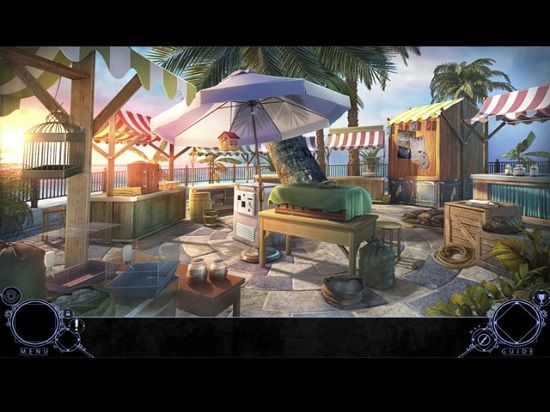 For more details: Shadowplay 2: Whispers of the Past.
3. Shadowplay: The Forsaken Island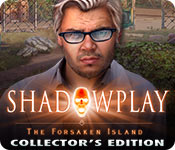 CE release: February 2018.
Plot: It's been three years since your brother disappeared while working on a top-secret project.
Everyone on the island was lost… or so you thought. When a rescue beacon is activated, it's up to you to look for survivors!
Things quickly take a dark turn when strange creatures begin to attack!
Can you uncover what really happened at the remote facility, or will you become the island's next permanent resident?
For more details: Shadowplay 3: The Forsaken Island.
4. Shadowplay: Harrowstead Mystery
PC release: June 2019.
Plot: You and your friends have been researching the mystery of Harrowstead for years, and you've run out of leads. That is until your friend calls you with new information and you arrive just in time to see him kidnapped by a malevolent monster! Can you save your team, or will the world fall to darkness? Wield otherworldly powers and solve intricate puzzles to defeat this evil entity in this sensational hidden-object puzzle adventure game!
More from Mad Head Games
For more HOPA games by Mad Head Games. Available on computer and mobile. You might also like:
Cadenza Series List.
Dark Realm Games Series List.
Nevertales Series List.
Rite of Passage Hidden Object Series.
Maze Game Series List for PC, Mac and phone.
See also my latest Mad Head Games for PC, Mac and mobile posts. Including series lists, new releases and reviews.
And my 10 Best Hidden Object Games Series of all Time! For computer and mobile.
Don't forget, you can Subscribe or Follow and get updates of my latest posts.