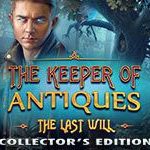 The Keeper of Antiques game series list in order.
From Elefun Games and BigFish.
Including the latest releases.
For PC, Mac and iOS.
See my posts, included below. For more top Elefun and more HO games.
October 2018 Update: Chapters 1 to 3 on iOS.
June 2018 Update: The Keeper of Antiques 4 now out for PC and Mac. See below for details.
The Keeper of Antiques Games
The Keeper of Antiques game series list in order for PC, Mac and iOS. Including Collector's Editions (CE) – with extra game play and bonus content!
From: Elefun Games.
Publisher: Big Fish Games.
Genres: Mystery Games, Hidden Object, Puzzle.
1. The Revived Book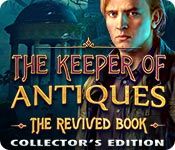 Released: June 2016.
Plot: You haven't heard from your uncle in several days. When you go to his antique store, you're accosted by someone after one of your uncle's books.
What starts as a simple search for your uncle quickly takes an even darker turn as you discover his collection of odds and ends is more than just a hobby.
These artifacts have special powers, and one of them has trapped your uncle! Can you rescue him from a book of nightmares before it's too late, or will you become its next victim?
2. The Imaginary World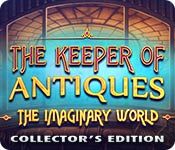 Released: January 2017.
Plot: Someone has activated an artifact that takes people to a world filled with their wildest fantasies.
When the Imaginary World starts taking over reality…
it's up to you to find and neutralize the artifact.
Can you save the world in time?
3. The Last Will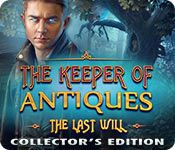 Released: September 2017.
Plot: The city of Netville is turning 200…
but the celebration is interrupted when an entire building and the people around it disappear in a flash!
A dangerous artifact is at work, and it's up to you to neutralize it.
Do you have what it takes to save the city, or will you become the artifact's next victim?
Keeper of Antiques: The Last Will is one of my Best Hidden Object Games of 2017 for PC and Mac!
4. Shadows From The Past
Released: June 2018.
Plot: A mysterious stranger has broken into your uncle's house and stolen an artifact that could kill hundreds of people, including your parents. Only you can follow him into the past to stop his mad scheme. Do you have what it takes to save your family, or will you be the killer's next victim?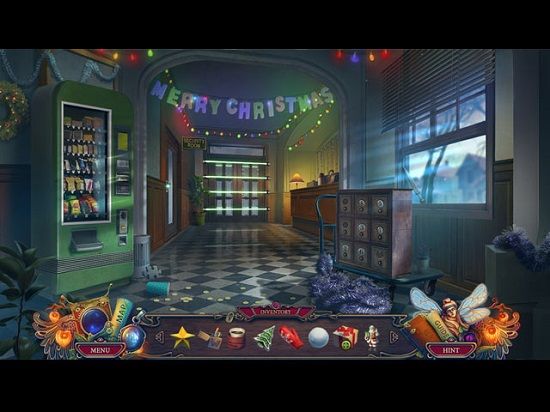 More Top Elefun Games
For more games by Elefun Games, for PC, Mac, Android, Fire, iPhone and iPad. You might also like:
Witches' Legacy Games.
Fear for Sale Games.
Mayan Prophecies Game Series.
See also my latest Elefun Games for PC, Mac, tablet and phone. Including series lists, new releases and reviews.
More Top Hidden Object Games
For more top hidden object adventure games. For computer and mobile. You might like:
Boomzap's Awakening Game Series in Order.
Eipix's Phantasmat Games in Order.
Elephant Games' Grim Tales Games Reviewed.
Haunted Legends Games from ERS.
PuppetShow Games Series by Amax.
The Secret Order Series by Sunward.
See also my latest Mystery Adventure Games. News and reviews for computer and mobile.
Plus check out my Amazon Fire 7 Tablet Review!
Don't forget, you can Subscribe or Follow and get updates of my latest posts.