The long-awaited MapleStory M, new out for iOS and Android.
A mobile adaptation of the classic PC game.
With real-time, open world MMORPG game play.
Including live game events.
For more top new RPG releases. For computer, consoles and mobile. See my list of posts included at the bottom of this post.
MapleStory M
From: NEXON Company.
Genres: MMORPG, Adventure, Action.
Released: July 2018.
Description: The highly anticipated MapleStory M is here and the hype is real! MapleStory M brings the nostalgic world of MapleStory to your mobile device, and delivers an authentic MMORPG experience that you can enjoy whenever and wherever you want, right in the palm of your hand. Play as the classic MapleStory Explorers that you know and love: Dark Knight, Bow Master, Night Lord, Bishop, and Corsair! Compete with friends to level up and become the first to achieve the 4th job just like the good old days! Recruit the best players for your guild and defeat epic bosses together!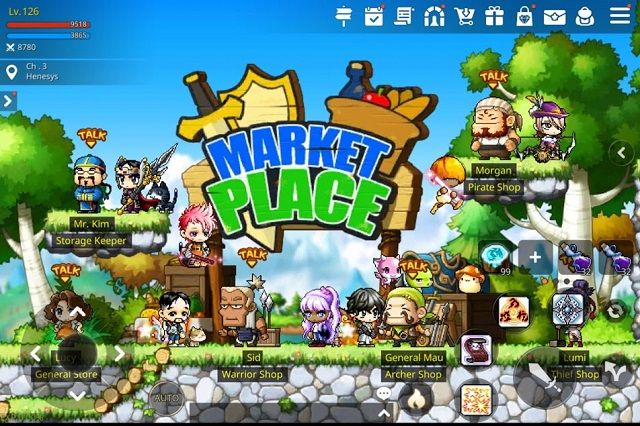 Game Play and Features
Relive the MapleStory experience straight from your mobile device!
Explore familiar cities like Henesys, Perion, Kerning City, Elinia, and more!
Play in a real-time, open world MMORPG with live game events.
Celebrate your individuality with an endless variety of cosmetic decorations!
Compete with players from around the world in Level Ranking, Mu Lung Dojo, and more!
Create or join a guild with friends to raid challenging epic bosses!
Meet MapleStory's iconic raid boss, Zakum! Join a raid party with up to 10 players and battle against Zakum for exclusive rewards!
BBC Radio Plays: Charles Paris Mysteries in Order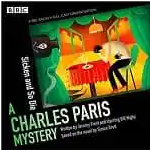 Do you love BBC Radio mystery dramas and plays?
Check out the full cast dramatisations of Simon Brett's popular mystery series! Starring Bill Nighy as the actor/amateur detective. Available for free on audiobook.
For details including a list of all the radio play adaptations in this popular UK radio series (listed in order of release): BBC Charles Paris Mysteries in Order.
More Top RPG Games like MapleStory M
For more new RPGs. You might like:
Lost Sphear for Nintendo Switch.
The Longest Five Minutes for Nintendo Switch.
Tales Games Series by Namco, Listed in Order. On PlayStation and Nintendo platforms.
Echoes of Aetheria for PC Download.
Aveyond Kingdom Series from Amaranth for PC Download.
Top 10 Free RPGs for Amazon Fire.
See also my latest role-playing games articles. Including news and reviews for PC, Mac, tablet, phone and console.
Subscribe or Follow to keep up to date with my latest posts.