This post details Artifex Mundi's Time Mysteries series. With hidden object puzzle adventure games. For PC, Mac and Amazon Fire.
Including details of the enhanced/remastered version of chapter one.
See my list at the bottom of this post. For more recommended hidden object adventure games from Artifex Mundi. As well as details about all the series lists on this blog. And how to request a series list post.
Time Mysteries Series
From: Artifex Mundi.
Genres: Mystery Games, Hidden Object, Puzzle, Adventure, HOPA.
Collector's Editions include bonus content, more game play and extra features.
1. Time Mysteries: Inheritance (Remastered)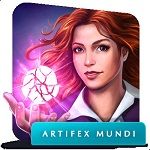 Original released: September 2010.
Remastered/enhanced version released: 2015.
Plot: Vivien Ambrose, a beautiful young physicist, goes to her father's house to celebrate a recent scientific achievement. When she gets there, she is puzzled to discover that her father has vanished. [Source: Amazon]
Game play includes: A captivating time travel adventure! 27 mini games and 31 scenes with hidden objects! Search for clues in 24 immersive hand drawn locations! Solve the fascinating centuries-old mystery to save your father!
For more details: Time Mysteries 1: Inheritance by Artifex Mundi.
Play Time Mysteries 1
Remastered/Enhanced 2015 version from Amazon Appstore for: Fire (US) or Fire (UK).
2. Time Mysteries: The Ancient Spectres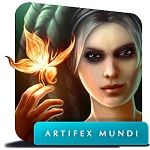 Released: November 2011.
Plot: It is the year 1830, and a beautiful young governess named Esther has just received a letter that will lead her to embark on the adventure of a lifetime and learn all the mysteries of her family's story. [Source: Amazon]
Game Play includes: A portable time machine – change the history according to your will! 21 diverse mini-games and 16 hidden-object scenes. 52 beautiful, hand-painted locations. Time manipulation puzzles. 7 intriguing heroes, each with their own secrets. Possibility to re-play 9 mini-games and 16 hidden-object scenes. Additional second adventure. Game world encyclopedia.
Play Time Mysteries 2
Amazon Appstore for: Fire (US) or Fire (UK).
3. Time Mysteries: The Final Enigma
Released: January 2013.
Plot: The epic finale to the time-travelling adventure series. In the face of the looming magical cataclysm, Ester Ambrose has to fight to save her future once again. Destroying Viviana's crystal tomb was supposed to turn Ester Ambrose's fight against evil powers into nothing more than a distant echo of her past, a faint memory of a nightmare never to befall her again. However, the most difficult and dangerous, but also the most fascinating, part of the story is yet to begin for the Ambrose family heiress. To save the future, she has to face the past on another journey through time and space. [Source: Amazon]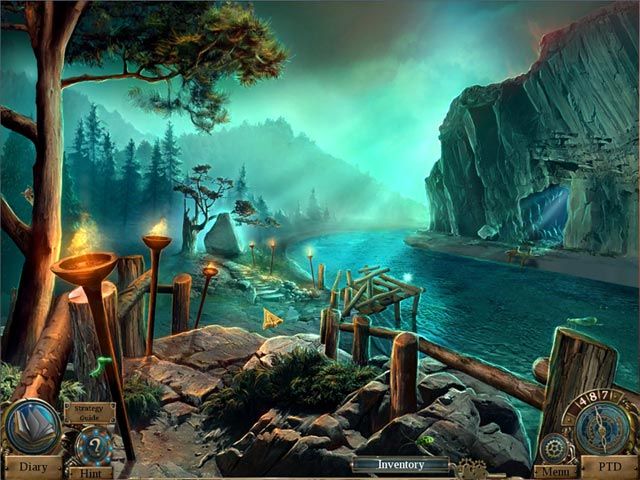 Game Play includes: 26 unique mini-games and 17 hidden-object scenes. 42 atmospheric, hand-painted locations. Time manipulation puzzles. Possibility to replay Hidden Object Scenes and mini-games.
Play Time Mysteries 3
Amazon Appstore for: Fire (US) or Fire (UK).
More Artifex Mundi Games
For more top games from Artifex Mundi. On PC, Mac, PS4, tablet and phone. Check out:
Eventide Games Series by House of Fables.
Enigmatis Game Series by Artifex Mundi.
Grim Legends Games by Artifex Mundi.
Lost Grimoires Games by World Loom.
9 Clues Detective Games by Tap It.
The Secret Order Games by Sunward.
See also my latest Artifex Mundi Games posts. And my Top New Mystery Puzzle Games.
Subscribe or Follow to keep up to date with my latest posts.
Check out my Series Lists Index for an A to Z of all the lists I've posted on this blog so far. And if you have a fave game series, that isn't featured on this site. You can let me know via my Contact page. Thanks!
Plus check out my Amazon Fire 7 Tablet Review!