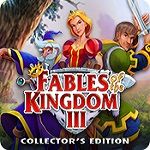 This post details all of the games in the Fables of the Kingdom series.
A medieval adventure and time management series from Sofka Games.
Listed in order of release, including Collector's Editions.
Available for PC download.
For more time management games lists for PC and Mac, see my posts listed below.
Fables of the Kingdom Series
From: Sofka Games (previously known as Owl Studios).
Genres: Adventure Games, Building, Time/Resource, Management, Strategy, Sim.
Fables of the Kingdom I
Released: March 2015.
Plot: A once beautiful Kingdom lies in ruins after being attacked by an evil Sorcerer. He has destroyed everything and has kidnapped the beloved Princess. The King turns to a brave young man to help rescue his daughter. Embark on an exciting mission to rescue the Princess! Help restore the Kingdom and enjoy an exciting simulation game. Can you help the hero on his challenging quest? Discover Fairy Kingdom and save the Princess!
Fables of the Kingdom II
Released: April 2017.
Plot: Lead the brave hero Kevin and his friends and go in search of the magic armor, hidden in the farthest corners of the fairy kingdom. Help the heroes overcome all obstacles in their journey to get back the armor and save King Artos from a terrible curse. You will enjoy all the beauties of your native kingdom and meet face to face with the wily sorcerer Balen. Build and improve buildings, use powerful spells, overcome obstacles and get acquainted with the unusual characters that inhabit the fairy world of the game.
Fables of the Kingdom III
Released: June 2019.
Plot: It's a new age for heroes as the very balance of nature is under threat! An urgent messaging from our friends in the elven lands tells of a terrible crystalline force that ascends from deep within the earth to drain power from the Tree of Life. Worse still, an old adversary, Balen is behind it. The Heart of the Elements is the only artifact powerful enough to stop Balen and retrieving it will require a dangerous journey to Fire Mountain. Lead these brave heroes and restore the balance!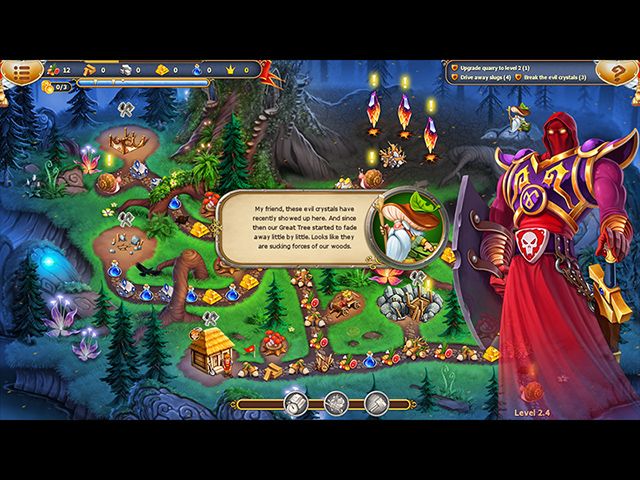 More Top Time Management Game Series Lists
For more resource and time management games for computer and mobile. You might like:
Roads of Rome Game Series for PC and Mac.
Adelantado Trilogy Series List.
12 Labours of Hercules Games.
Virtual Villagers Real-Time Sim Games from Last Day of Work.
Emily's Delicious Games Series List.
Check out my Series Lists Index for an A to Z of all the lists I've posted on this blog so far.
Don't forget you can Subscribe or Follow to keep up to date with my latest posts.