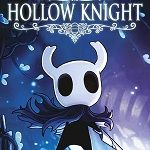 Hollow Knight Collector's Edition, now out for Switch and PS4.
This new release includes a bunch of cool extras along with the physical copy of the epic 2D dark fantasy platformer.
With action, adventure and story-rich game play.
Explore twisting caverns, battle tainted creatures and escape intricate traps! To solve an ancient long-hidden mystery!
For more top action adventure games for Switch, see my list of posts below.
New Special Edition Release for Switch
Title: Hollow Knight Collector's Edition.
From: Team Cherry.
Genres: Platformer, 2D, Atmospheric, Mystery Adventure, Story Rich, Dark Fantasy, Action.
Nintendo Switch physical edition release: July 2019.
Hollow Knight Collector's Edition
Plot: Venture down into a beautiful, ruined world of insects and heroes. Beneath the fading town of Dirtmouth sleeps an ancient, forgotten kingdom. Many are drawn beneath the surface searching for riches, or glory, or answers to old secrets. As the enigmatic Hollow Knight, you'll traverse the depths, unravel its mysteries and conquer its evils. [Source: Amazon]
Game Play and Features
Classic side-scrolling action, with all the modern trimmings.
Tightly tuned 2D controls. Dodge, dash and slash your way through even the most deadly adversaries.
Explore a vast interconnected world of forgotten highways, overgrown wilds and ruined cities.
Forge your own path! The world of Hallownest is expansive and open. Choose which paths you take, which enemies you face and find your own way forward.
Evolve with powerful new skills and abilities! Gain spells, strength and speed. Leap to new heights on ethereal wings. Dash forward in a blazing flash. Blast foes with fiery Soul!
Equip Charms! Ancient relics that offer bizarre new powers and abilities. Choose your favourites and make your journey unique!
An enormous cast of cute and creepy characters all brought to life with traditional 2D frame-by-frame animation.
Hollow Knight Collector's Edition Includes
The physical edition includes all DLCs/expansions in the disc/cartridge:
Godmaster: Take your place amongst the Gods. This expansion includes new characters, boss fights and music. Plus new game mode and two new endings.
Lifeblood: A Kingdom Upgraded! New Boss, upgraded bosses. And tweaks and refinements across the whole game.
The Grimm Troupe: Light the Nightmare Lantern. Summon the Troupe. New major quest, boss fights, charms, enemies and friends.
Hidden Dreams: Mighty new foes emerge! New Boss fights, upgrades and music. Includes two new optional boss encounters, two new songs in the soundtrack, a new fast-travel system. And a new Stag Station to discover.
On the Nintendo Switch the 4th DLC "Godmaster" is included via a free download.
Hollow Knight Collector's Edition from Amazon UK / US
Available for: Nintendo Switch on US Amazon and Nintendo Switch or PS4 on UK Amazon.
Original version also available on Amazon as a Switch digital code from: US Amazon or UK Amazon.
More Platform Games for Switch
For more platformers to play on Nintendo Switch from Amazon US/UK. Check out my other posts:
The Swindle – Cyber Crime Platformer for Switch.
GRIS – Platform Game for Nintendo Switch.
Human Fall Flat for Nintendo Switch, PC, Mac.
CTR: Nitro-Fueled for Switch, PS4, Xbox One.
More Action Adventure Games for Switch
For more action adventure games to play on Nintendo Switch from Amazon US/UK. Check out my other posts:
Broken Sword 5 The Serpent's Curse for Switch.
Syberia Games for PC, Mac, PS4, Xbox, Switch.
Thimbleweed Park for Switch and PS4 on Amazon UK and US.
Oxenfree for Switch, PC, Mac and PS4.
And also my latest Nintendo Switch Games news, reviews and series lists.
For more details about the Switch console, check out my Nintendo Switch on Amazon Review.
Don't forget you can Subscribe or Follow to keep up to date with my latest posts.