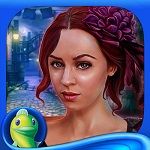 This post details the Small Town Terrors game series.
Hidden object puzzle adventure (HOPA) games.
From Gunnar Games and Alawar.
Available for PC, Mac, iOS, Android and Fire.
For more games by Gunnar Games, see my posts included below.
Small Town Terrors Series
From: Gunnar Games and Alawar.
Genres: Detective, Mystery, Hidden Object, Puzzle.
Collector's Editions (CE) include extra content, more game play and bonus features.
1. Small Town Terrors: Livingston
Released: 2012.
Plot: Your family is missing and the town is in chaos in Small Town Terrors: Livingston! Search for your family, uncover the evil that has enveloped the town, and escape with your life in this mystifying Hidden Object Puzzle Adventure game.
Explore abandoned buildings and search for helpful items as you try to piece together what has happened to the town. Find your family before it's too late in Small Town Terrors: Livingston!
2. Small Town Terrors: Pilgrim's Hook
Released: 2013.
Plot: The only person that could bring you back to Pilgrim's Hook has called you out of the blue. Return to your childhood home and save your twin brother from the dark forces that have invaded this coastal village.
The few remaining residents of Pilgrim's Hook appear slightly mad and something strange is happening to those that resist the call of the sea. You are the last hope in this decades long struggle between good and evil, sand and surf, and land and sea. Do you have the strength to defeat this evil that lurks beneath the ocean?
3. Small Town Terrors: Galdor's Bluff
Released: 2015.
Plot: You've been cordially invited to attend the performance of Thurman the Magnificent, one of the world's greatest illusionists. His entire career rests on the success of this trick, and Thurman is worried someone may be sabotaging it. He wants you to watch for anyone suspicious at the premiere. Will his performance bring down the house, or will his toughest rival top his act with something even more spectacular? The Master of Flames will soon learn that when you play with fire, you get burned.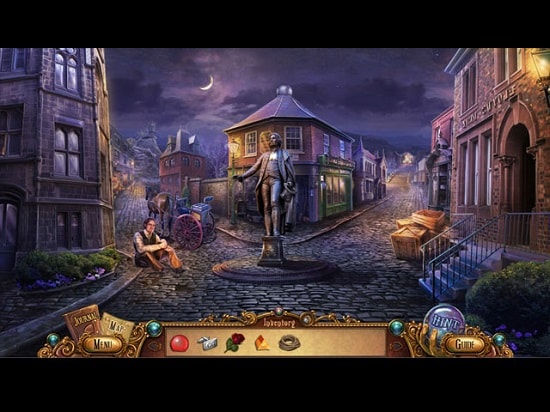 More Top Gunnar Games
For more hidden object puzzle games by Gunnar Games. You might like:
Castle: Never Judge a Book by Its Cover Review.
Lost Legends: The Weeping Woman.
Hidden Mysteries Series for PC, Mac, Nintendo DS & Wii.
More Top Mystery Adventure Series
For more games with point-and-click mystery adventure game play. You might like:
Art of Murder Game Series by City Interactive.
Chronicles of Mystery Game Series by City Interactive.
Syberia Game Series List for PC, Mac, Switch and Mobile.
Nancy Drew Games in Order for PC and Mac.
Don't forget, you can Subscribe or Follow and get updates of my latest posts.