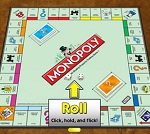 This is a list of classic family board games. Available to play on PC and Mac.
These computer versions use the same game play and rules.
As the original popular tabletop board games.
But with some added bonuses! The main advantage, is that you can compete against the computer.
And second, you can play against other people online!
For more digital board games including versions for mobile. See my posts included below.
Computer Board Games for the Family!
This list of computer board games includes:
1. Play Risk Against the Computer or Online for PC & Mac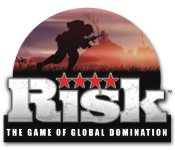 This is probably one of my favorite board games! The classic strategy game of world domination. Test your military strategy skills. And take on your enemies in combat. To capture as many of their territories as possible. As well as defending your own lands. The ultimate aim is to succeed in world domination!
This computer version uses the same rules and classic gameplay. But is enhanced with more interaction. And 2 game play modes. Plus you can choose to play against 5 computer opponents. Which increase in difficulty.
You can also play Risk online. With the multi-player option. Work your way up through the ranks. Earning medals and awards!
Play Classic Risk on PC and Mac
For more posts about the Risk board game:
---
2. Play Scrabble Against Computer or Online for PC & Mac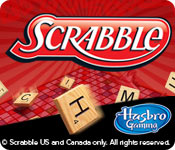 The fantastically fun crossword game is now specially designed for your PC or Mac.
Build words using letter tiles and enjoy quick, easy-to-learn controls and fantastic features. Play solo, compete with the computer, or challenge up to three friends in a Hot Seat challenge.
Choose from a variety of game styles. Adjust the difficulty level when you play the computer. Track your best words and top scores, and chart your progress to become the best SCRABBLE player you can be.
Play Scrabble against Computer for PC or Mac
For more posts about the classic Scrabble board game:
---
3. Play Classic Monopoly Against the Computer for PC & Mac
Description: Build your fortune as you buy, sell and trade the world's most famous properties. It's classic Monopoly fun! Take a ride on Reading Railroad, build a house on Baltic Avenue, or buy up the whole neighborhood — it's your turn to get rich!
You'll take a spin around the world's favorite board with animated tokens, 3-D dice and customized game environments. Prove your skills as a deal maker in up to three levels of difficulty.
Pass GO, take a Chance or head over to Community Chest as you wheel and deal your way to the top. But remember to stay out of Jail! Are you ready to own it all?
Play Monopoly against Computer on PC or Mac
For more digital versions of Hasbro's Monopoly game:
---
4. Game of Life Board Game for PC & Mac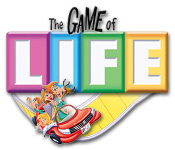 Description: Spin the wheel and choose your path – the possibilities are endless! Anything can happen in The Game of Life! Choose your car and take a spin on the winding road of life.
Play it safe with sensible choices like college, marriage and kids. Or play it risky with high stakes investments and lavish luxuries.
You can even increase your chances of getting rich and winning big with Share the Wealth cards and Life Spaces. Either way, discover what your future holds in colorful, 3-D play. The Game of Life has never been better!
Play Game of Life for PC or Mac
See also: New THE GAME OF LIFE Game App with Online Multiplayer Mode. For tablet and phone.
---
5. Play Battleship Against the Computer or Online for PC & Mac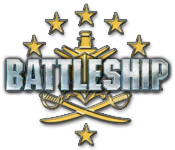 Description: It's a hit! The all-time favorite naval battle game is reloaded for PC and Mac!
Launch strikes with mouse-driven precision as you destroy enemies in Classic mode or Salvo mode.
Witness 3-D guns blazing and smoke-billowing carriers sinking to their doom.
Use strategic and tactical skills to earn Super Weapons.
Improve your rank from Seaman all the way to fully fledged Admiral. Achieve total victory at sea!
Play Battleship on PC and Mac
---
Hasbro Board Games for Tablets and Phones
For more Hasbro games to play on the go. You might also like:
Hasbro's Monopoly – New on Nintendo Switch.
THE GAME OF LIFE: 2016 Multiplayer Edition.
Classic Risk Download for Android and iOS.
Multiplayer Yahtzee App.
Play Clue aka Cluedo on your iPad and iPhone.
Monopoly Here and Now for iOS, PC and Mac.
See also my latest Board Games news and review posts.