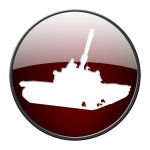 This is a look at the best Risk board game app alternative.
For Fire and Android tablets.
Currently, the official Risk board game app is only available for the iPad.
However, you can still play Risk style games on Android and Fire with this great alternative.
For more military strategy games, see my posts included below.
Best Risk Board Game App Alternative for Fire & Android
Title: Border Siege [war & risk].
By: ElectroWolff Games.
Released: January 2012.
Genres: Strategy, Military, Online Multi-Player, Turn-Based, Single-Player.
Description: Similar to the classic Risk board game, and streamlined for quicker play. Border Siege was designed and developed specifically for Android phones and tablets. Supports two to six players, with any mixture of players and AI. Play locally using pass-and-play or try out the online turn-based multiplayer. [Source: Amazon.com]
Best Risk Game Alternative – Border Siege [war & risk]
* It uses the same game play and rules as the Risk board game.
* It is streamlined for even faster action and play.
* You have a choice of maps to play with.
* Making this version even more re-playable and varied.
* In Border Siege there also multiple game modes.
* So you can play Risk against computer opponents in single-player turn-based mode. Just like the classic Risk board game.
* Or you can play the multi-player option online and locally.
Border Siege [war & risk] – Updates
* This Risk style app has been around for a few years now. But it is still very popular. So there are always plenty of online players to play with.
* Plus this Risk game alternative is maintained and regularly updated by the game developer.
* Of all the Risk alternatives, this game has received consistently top reviews from players and Risk fans!
Play Border Siege [war & risk] Game App
Available on Amazon for: Fire Tablet (US) or Fire Tablet (UK).
More Military Strategy Games
For more ways to play military strategy games against the computer. Or in multi-player mode. See my other posts:
* Classic Risk I Review for PC and Mac.
* Classic Risk II Review for PC and Mac.
* Toy Defense 1 – Free Full PC Game.
Don't forget you can Subscribe or Follow to keep up to date with my latest posts.