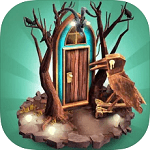 This post details the game apps in the top-rated Doors puzzle escape series by Snapbreak Games.
For iPad, iPhone and Android. Listed in order of release.
For more top escape room puzzle games for mobile, see my posts listed below.
Doors Escape Game Series
From: Snapbreak Games | Genres: Adventure, Escape, Myst, Mystery, Point & Click, Puzzle, Story-Driven.
1. Awakening
Released: October 2019.
Plot: Upon waking up from an accident, you see a portal with the shadow of a little boy staring at you…
You chase the boy through a string of portals, as he leaves a letter at every door you pass through. The letters reveal a mysterious story and a hard choice for you to make in the two alternative endings of the game!
For more details of this top escape game: Doors 1: Awakening by Snapbreak Games.
2. Origins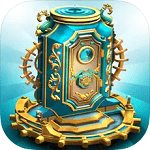 Released: November 2020.
Plot: Earth as we know it is now on a path of destruction.
A sky of constantly shifting colors, floods in places where the rain never stops, and when the snow falls it is gray.
All seemed lost until we discovered a mysterious portal.
3. Paradox
Released: September 2021.
Plot: For as long as we can remember we've been walking on the thin edge between chaos and order. Until one day a mysterious portal was opened and chaos prevailed. Now it's up to you to bring back order… but it is not that simple!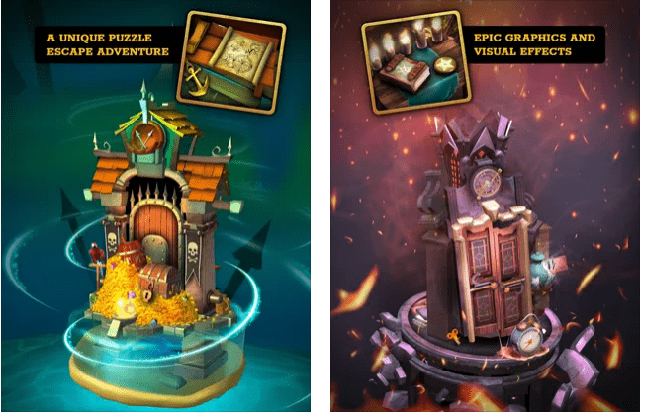 You might also like: Faraway Escape Game Puzzle Series by Snapbreak Games. And for another top new escape puzzle game, see my post: Adventure Escape Mysteries 12: The Sultan's Inventor.
More Top Puzzle Escape Games for iOS & Android
The House of da Vinci Puzzle Game.
Rusty Lake and Cube Escape Games in Play Order.
FireProof's The Room Series for Mobile.
Haiku's Adventure Escape Games List for Mobile.
Rooms by HandMade Games for PC, Mac, Nintendo DS.
Private Academy – Play Free Escape Game Online.
Facility 47 Adventure Escape Game for PC and Mobile.
Grisly Manor Game Series.
Returner 77 – Space Adventure Game for iOS.
The Eyes of Ara – 3D Puzzle Adventure for iOS and Switch.
Meridian 157 from NovaSoft Interactive.
Don't forget you can Subscribe or Follow to keep up to date with my latest posts.