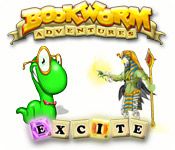 This is a full PopCap Bookworm games list. For word game fans!
This list includes all the Bookworm games.
From the popular word game series by PopCap Games.
With Bookworm/Bookworm Deluxe. And Bookworm Adventures 1 and Volume 2.
All with word game play combining Scrabble and Boggle. Available to play on PC. I've also included details of a cool Bookworm game bundle on Amazon.
Plus, as these games are not available on mobiles. I've included details of a good alternative. So that you can play games like Bookworm on your mobile! For iPad, iPhone and Android.
Bookworm Games List for Computer and Mobile
1. Bookworm 1/Deluxe Game for PC
From: PopCap Games | Genres: Word, Brain-Teaser, Puzzle.

Essentially, there is no difference between Bookworm 1 and Bookworm Deluxe. As the gameplay in both Bookworm games are the same. Bookworm Deluxe is just a newer version of the original Bookworm game. I have included links for both versions below.
Description: Have an appetite for words? Then join Lex the Bookworm in the hit word-puzzle game created by PopCap, makers of the best casual games this side of Jupiter! Link letter tiles left, right, up and down to build words to keep Lex sated and smiling. The bigger the word, the better the bonus. But watch out for burning letters — they could spell disaster for you and Lex! If you need a quick word break, link letters fast in Action mode. If laid-back wordplay is more your style, go with Classic. No matter which mode you like best, you'll relax and tune up your brain every time you play! [Source: Amazon]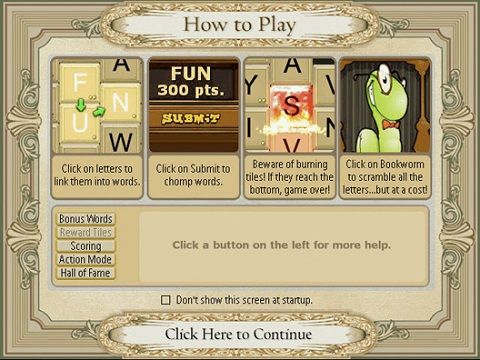 Gameplay: A word search game. That is a combination of Boggle and Scrabble! (If you love to play Scrabble, check out my review: How to Play Scrabble Against the Computer. For details of the classic Hasbro word board game for PC and Mac.)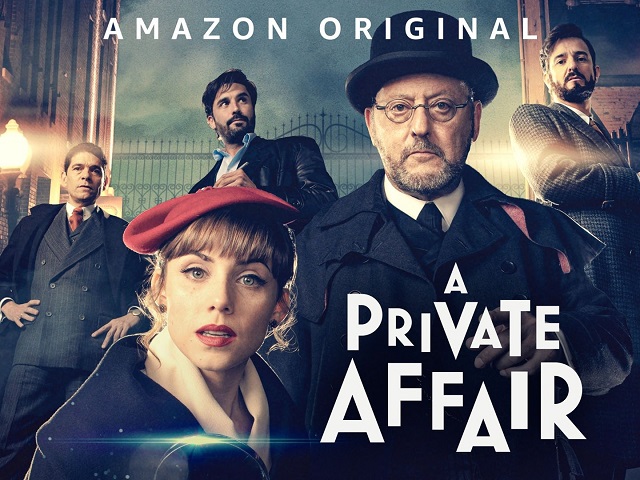 How to Play
Make words by clicking on the 1st letter tile. Then dragging your mouse to adjacent next letters to link them. When you have made a valid word, the letters disappear. And get 'chomped' by Lex the bookworm. And the tiles above drop down to fill the gaps. If you are stuck and want a new arrangement of letters. Click on Lex to scramble the letters. But beware, as this will mean red 'burning' tiles will appear. And if any of these red tiles reach the bottom of the board. Then it's game over!
You can play Bookworm in Classic (un-timed) or Action (timed) modes. Action mode also includes random burning tiles to add to the pressure!
Scoring
The longer the words, the more points you will score. And if you include reward tiles in your word. Then you'll get extra points. Reward tiles include Green, Gold, Sapphire and Diamond Tiles. And reflect your word play skills. So for example, gold tiles can be earned by making words of more than 5 letters. You can also earn bonus points. By making the bonus words shown in the left-hand panel, under Lex. This sometimes requires you to strategically make other words first. In order to get the required tiles moved into the right place! Or clicking Lex to scramble the letters again.
2. Bookworm Adventures Game for PC
Description: Build words to help Lex the Bookworm battle monsters and save the oracle Cassandra in this wacky, wordy adventure! Use your spelling might to vanquish over 150 villains. Boost your word power with gems, potions and treasures. It's the ultimate test of your vocab valor! [Source: Amazon]
3. Similar Games to Bookworm Adventures for Mobiles
January 2017 Update: For a good alternative for Bookworm Adventures to play on your tablet or smart phone. See my new post: Highrise Heroes – Word Game App. So that you can play Bookworm Adventures style gameplay on your mobile.
For another cool word game app. See also my: WordBrain Review. A top free full word game app with addictive word gameplay!
Update March 2019: You can now get a free Bookworm game for Android on Google Play, for details see my post: Free Bookworm Game PopCap – Classic Word Game for PC and Mobile.
4. Bookworm Adventures 2 Game for PC
Description: Bookworm Adventures: Volume 2 adds three more books and ten chapters, and unlockable mini-games. [Source: Amazon]
5. PopCap Bookworm Bundle on Amazon
You can get a Bookworm triple pack bundle for PC. This includes ALL of the 3 Bookworm games:
1. Bookworm (Bookworm Deluxe).
2. Bookworm Adventures.
3. Adventures Volume 2.
Bookworm PC Game Bundle on Amazon
*Bookworm Games Bundle on Amazon: US Amazon or UK Amazon.
More Top Game Series Lists
For more top games series lists, you might like. Checkout:
Clutter HO Game Series List.
PopCap's Mystery P.I. Games List.
Offline Slingo Games to Play on PC.
Amazing Adventures Games for PC, Mac and Nintendo DS.
Plants vs Zombies Series Listed in Order.
And also for more top SpinTop/PopCap games. See also Play Bookworm Online Free and a PopCap Games List.
For a game like Bookworm for mobiles, see my review of Highrise Heroes – Top Bookworm Alternative for iPad, iPhone, Android!
BBC Radio Plays: Charles Paris Mysteries in Order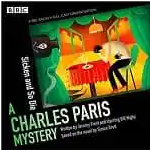 Do you love BBC Radio mystery dramas and plays?
Check out the full cast dramatisations of Simon Brett's popular mystery series! Starring Bill Nighy as the actor/amateur detective. Available for free on audiobook.
For details including a list of all the radio play adaptations in this popular UK radio series (listed in order of release): BBC Charles Paris Mysteries in Order.
And if you love word games see my post: Play Scrabble against Computer for PC or Mac.
Check out my latest Word Games posts. For more news and reviews for PC, Mac, iPad and iPhone.
Don't forget, you can Subscribe or Follow and get updates of my latest posts.
*The above article may contain affiliate links.