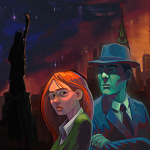 The full Blackwell mystery adventure series list.
From Wadjet Eye Games.
Listed in order of release date.
This popular detective RPG series.
Available for download on computer, tablet and phone.
Blackwell Mystery Adventure Series List
The classic point-and-click detective RPG series. Listed in order of PC release.
From: Wadjet Eye Games.
Genres: Detective, Puzzle, Adventure, Point-and-Click, RPG.
1. Blackwell: Legacy
PC: release: December 2006.
Description: The first game in Wadjet Eye's Blackwell mystery adventure series. Rosa Blackwell's humdrum life is turned upside-down. When she discovers she is a medium with the power to talk to the dead. With the aid of the wise-cracking Joey Mallone, the family spirit guide. She sets out on a quest to lay to rest the ghosts of New York City.
Play Blackwell 1: Legacy
Available from Amazon: US Amazon Fire or UK Amazon Fire.
2. Blackwell: Unbound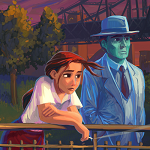 PC: release: September 2007.
Description: The second game in Wadjet Eye's Blackwell mystery adventure series.
The year is 1973. The sound of a lone, ethereal saxophone drifts over the Roosevelt Island promenade.
While a series of accidents plague a midtown construction site.
The citizens of Manhattan take no notice of these events… but are they connected?
Embittered medium Lauren Blackwell (aunt of Rosa Blackwell). And her spirit guide Joey Mallone are the only ones who believe that there is anything strange going on.
And they are the only ones who can stop an enigmatic killer from striking again…
Play Blackwell 2: Unbound
Available from Amazon: US Amazon Fire or UK Amazon Fire.
3. Blackwell: Convergence
PC release: July 2009.
Description: The third game in Wadjet Eye's Blackwell mystery adventure series.
With a new film opening to rave reviews, despite its bloody history.
A beautiful uptown office remains unoccupied, despite its prime location.
And a downtown artist berates himself for selling out, while a Wall Street investor congratulates himself on a job well done.
Just normal life in the big city?
Or is something more sinister binding these events together?
Play Blackwell 3: Convergence
Available on Amazon for: US Amazon Fire or UK Amazon Fire.
4. Blackwell: Deception
PC release: October 2011.
Description: Street psychics. Their blinking neon signs are everywhere, promising love and wealth and happiness. They make a fortune preying on the gullible and milking them dry. So when these victims begin dying and leaving confused spirits behind, it can only take a genuine psychic (and her wayward spirit guide) to clean up the mess.
5. Blackwell: Epiphany
PC release: April 2014.
Description: A dead man's soul cries out against the force of a ferocious blizzard. He cries for help. He cries for answers. Then he screams as he is torn apart like damp tissue paper. This wasn't the first time, and it won't be the last…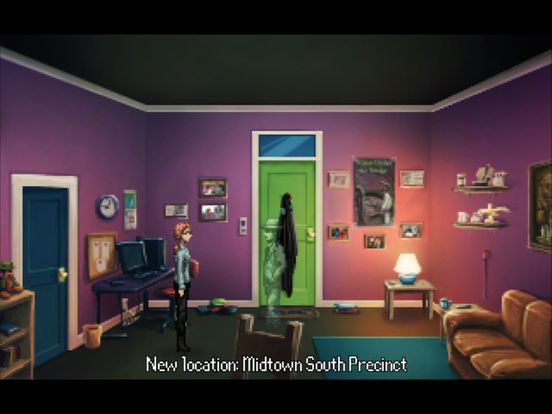 More Point-and-Click Game Series
For more point-and-click puzzle adventure series lists:
Lifeline Games in Order.
Syberia Game Series.
Agatha Christie Adventure Games.
Sherlock Holmes PC Games List.
Fire Maple Grisly Manor Games.
Mystery of Haunted Hollow Games.
Rusty Lake Game Series Order.
See also my New Detective Games Reviews. For PC, Mac, iPad, iPhone, Amazon Fire and Android.
Don't forget, you can Subscribe or Follow and get updates of my latest posts.