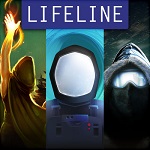 This Lifeline series list.
Includes all of the games in this text-based adventure series.
Listed in order of release.
Available for computer, tablet and phone.
From 3 Minute Games and Eipix.
Update: Whiteout 2 now out released.
Lifeline Series in Order of Release
In the Lifeline games, a real-time text-based survival series. Your decisions determine the flow and outcome of the story. With the latest updates coming through as notifications on your device.
This Lifeline series list, includes all of the games in order of release.
Genres: Puzzle, Adventure, Mystery, Real-Time Strategy, Text-Based, Interactive Story.
1. Lifeline…
From: 3 Minute Games, LLC.
Released: April 2015.
Description: Acclaimed writer Dave Justus (Fables: The Wolf Among Us) weaves a gripping interactive story through the aftermath of a crash landing on an alien moon. Taylor is stranded, the rest of the crew are dead or missing, and Taylor's communicator can only reach you.
2. Bloodline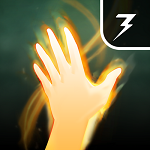 From: 3 Minute Games, LLC.
Released: September 2015.
Plot: The second story in the Lifeline series connects you with Arika.
A young woman on a deadly quest to avenge her parents and rescue her long-lost brother.
Your choices will keep her alive and help her succeed as she faces mortal danger.
On her way to a final, fateful showdown against the forces that threaten all of humanity.
3. Silent Night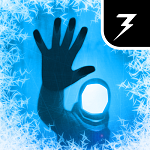 From: 3 Minute Games, LLC.
Released: December 2015.
Plot: Lifeline: Silent Night is a deep, immersive story of survival and perseverance.
And it's up to you to save the White Star before it's too late for its intrepid crew.
The fate of Taylor, and the world, is in your hands!
4. Whiteout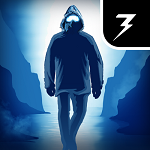 From: 3 Minute Games, LLC & Eipix Entertainment.
Released: May 2016.
Plot: Alone in a frozen wasteland with no memory of how he got there, a lost adventurer's only hope is his last line of communication – to YOU!
Guide him to safety and help him find his identity in this gripping story of survival. Your choices shape the story as you play!
5. Crisis Line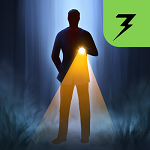 From: 3 Minute Games.
Released: August 2016.
Plot: A dead lawyer, a mysterious green-eyed woman, stolen crystals with unexplained powers…
And it's only your first day on the job!
You're a HelpText volunteer, and the app has just paired you with Austin homicide detective Alex Esposito.
Dive headfirst into a dangerous investigation as you help Alex untangle the bizarre circumstances of a recent murder.
For more details of this game. See my post: Lifeline 5 Interactive Mystery Game Review.
6. Flatline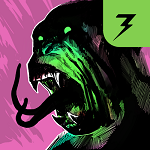 From: 3 Minute Games.
Released: October 2016.
Plot: Something has gone horribly wrong… Venture deep into a mysterious scientific facility, where a woman named Wynn has just woken up strapped to a hospital bed.
She doesn't remember what happened to her – all she knows right now is that she has to get out of this place.
And her only link to the outside world… is YOU!
For more details of this game, see my post: Lifeline: Flatline Review.
7. Halfway to Infinity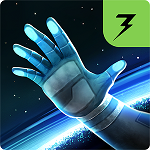 From: 3 Minute Games.
Released: December 2016.
Plot: Taylor's journey continues! Deep in the isolated vacuum of space, trapped in orbit around a strange black hole.
Our intrepid astronaut must once again reach out for a lifeline – YOU!
Inside the spaceship Veridian, Taylor thought it was time for some hard-earned quiet solitude and a little R&R.
But a very unexpected guest has other plans…
8. Whiteout 2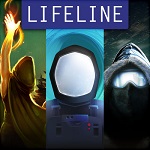 Title: Lifeline Library including Whiteout 2.
From: 3 Minute Games.
Released: January 2017.
Description: A collection of hit Lifeline games is available in your hands!
Lifeline Library is your one-stop shop for exclusive news, content, and new games and episodes in this top-rated choose your own adventure series!
Written by award-winning authors of comic books, novels, games, and more, the Lifeline series features unique storylines and characters in genres ranging from urban fantasy to space survival.
But it's YOUR choices that shape how the stories unfold. Join millions of players around the world as you discover the immersive worlds of this text-based interactive-fiction series.
More Point-and-Click Mystery Games
For more point-and-click mystery adventure games:
Syberia Game Series for computer, Nintendo Switch and iOS.
Blackwell Detective Games for PC, iPad and iPhone.
Agatha Christie Adventure Games for PC.
Sherlock Holmes Games List including Download Games.
Fire Maple Point-and-Click Grisly Manor Games.
Mystery of Haunted Hollow Games.
The Room Games including the latest on The Room Old Sins.
See also my latest Story-Driven Games news and reviews.
And also: New Games Series Releases.
Don't forget, you can Subscribe or Follow and get updates of my latest posts.