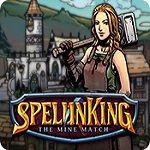 SpelunKing: The Mine Match by Playcademy.
New match 3 game on Big Fish.
Available for PC and Mac.
With free demo download.
For more games by Playcademy and more Big Fish match 3 games, see my list of posts below.
Top New Match 3 on Big Fish
Title: SpelunKing: The Mine Match.
From: Playcademy.
Genres: Match 3, Puzzle, Action, Management, Strategy, Building Games.
Big Fish release: June 2019.
SpelunKing: The Mine Match
Description: Dig into this deep match-3 expedition! Take a dive underground, search for your grandpa's lost items, and collect precious stones to help the villagers around town rebuild Farnsbury. Explore 25 enormous areas of the old mine, solve over 90 cave challenge rooms, uncover secret areas, and unlock dozens of new upgrades and power-ups. Reach the bottom of the mine and become the Spelunk King (or Queen)!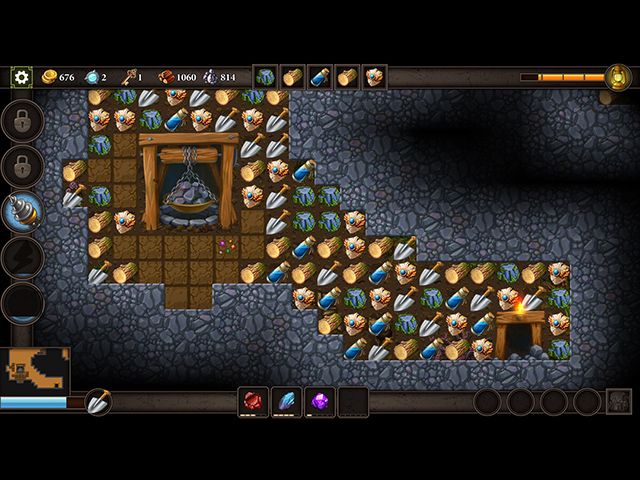 Game Play and Features
Explore 25 enormous areas of the old mine
Over 90 unique challenge room puzzles.
Dozens of power-ups, upgrades, and bonuses!
Beautiful soundtrack to accompany your expedition.
Replayable levels with secret areas to discover!
More Match 3 Games and Reviews
Sir Match-a-Lot Free Full Match 3 for PC – Review.
4 Elements II Match 3 by Playrix – Review.
Free the Witch Match 3 by Eipix – Review.
Laruaville Games List in Order by FRH.
Imperial Island Series, Match 3 Games for PC.
Big Fish's Gummy Drop for PC and mobile – Latest Updates.
And also Tales of Lagoona Series by Playcademy.
See also my latest Match 3 Games posts. For PC, Mac, Android, Amazon Fire, iPad and iPhone match-3 games news and reviews.
For more top match 3 games, check out my: 10 Best Match 3 Games for PC and Mac.
Don't forget you can Subscribe or Follow to keep up to date with my latest posts.