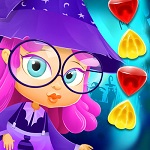 Play free Big Fish match 3 games with Free the Witch!
A new matching game available to download in full for free.
For computer.
And also for iOS.
On iPhone and iPad.
For more free Big Fish match 3 games.
See my list of posts, included below.

Free Big Fish Match 3 Games
Title: Free the Witch.
From: Eipix Entertainment.
Genres: Puzzle, Free Full Match 3 Game.
PC release: June 2016.
iOS release: August 2015.
Free the Witch – Match 3 Game
Description: Save a magical world through freeing the captured witches! Big Fish presents a new matching addiction for you! Witches have been kidnapped all over the world! It's up to you to save them before their magic becomes unstable. Complete mesmerizing puzzles to defeat the evil that has captured them. Free the witches to save the world of magic!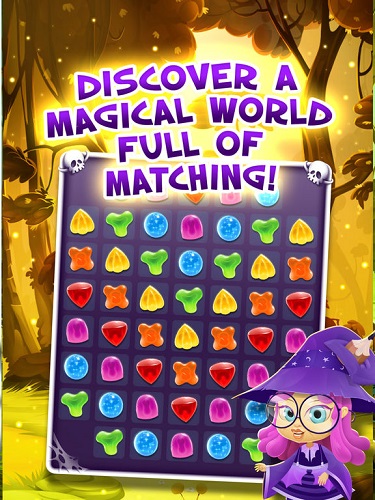 Features
Tons of magical levels with unique boosts and power-ups!
Compete against your friends!
Complete side quests to help the witches take back their land and rebuild their homes!
Defeat evil bosses, including a stone golem, Treant, and more!
Enter the Word of Magic for the most challenging of levels.
Power-Ups and Boosts
Line up 5 elements to craft a crystal ball.
Combine the crystal ball with any element to activate it.
Line up 4 or more elements of the same colour. To create powerful charms!
Match 5 elements, not in a line, and create a Bomb!
Challenge your match 3 skills to complete the goals for each level. Aim to reach each board's target score. And within a maximum number of moves or swipes.
Some boards are also played with a Timed mode.
Some boards require you to collect a required number of elements, like spellbooks or magical charms. Which you'll need later to defeat bosses as you move through the levels.
Boosts include super hammers, switch wands, shuffle charms and an ability to freeze advancing Gibbers!
Successfully solve each match3 puzzle. To earn coins, lives and other useful items. As well as moving you up through the levels.
Further tools and items are unlocked as you achieve key levels or tasks.
Play Big Fish Game Apps on Fire Tablet:
US Amazon or UK Amazon
Free Demos and Full Version Downloads Available!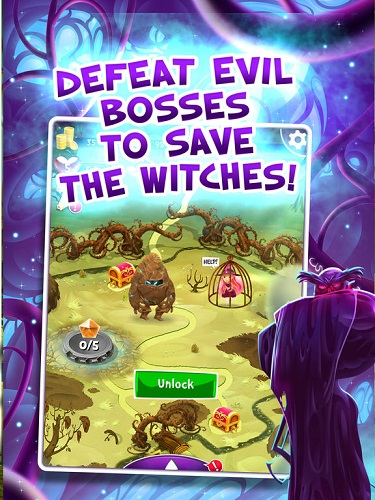 See also my Sir Match-a-Lot Match 3 Game.