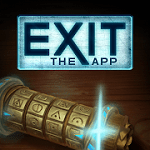 The Curse of Ophir mobile game app version of the popular EXIT escape board games from Kosmos.
Available to play on your iPhone, iPad and Android phones.
If you're interested in checking out Kosmos's boxed escape games check out my posts below. Plus more top escape room games for your phone and tablet.
Read More »

EXIT – The Curse of Ophir from USM