Let's check out all the Whispered Secrets games in order. This popular hidden object mystery adventure game series from GrandMA Studios has seen plenty of successful releases over the years.
If you are curious to see all the games in the series, to make sure that you have played them all – read on for this updated list of GrandMA Studios' Whispered Secrets series in order of release.
Whispered Secrets Games in Order
Games in the Whispered Secrets HOPA series: 1. The Story of Tideville | 2. Into the Beyond | 3. Into the Wind | 4. Golden Silence | 5. Everburning Candle | 6. Song of Sorrow | 7. Forgotten Sins | 8. Enfant Terrible | 9. Cursed Wealth | 10. Dreadful Beauty | 11. Morbid Obsession | 12. Ripple of the Heart | 13. Tying the Knot | 14. Purrfect Horror
Now let's get a bit more in depth with each of the releases and see what they're all about!
1. Whispered Secrets: The Story of Tideville
PC release: October 2012.
Plot: Uncover the mysterious past of a sleepy seaside village in Whispered Secrets: The Story of Tideville! This is the first game in the series and, even though a bit outdated by today's standards, it's still fun to play.
You and your son, Tim, recently moved to the small town of Tideville to make a fresh start.
One peaceful autumn evening, you arrive home just in time to see Tim vanish into thin air! Armed with only your wits and a cryptic clue about a scientist, you set out to find your son.
2. Whispered Secrets: Into the Beyond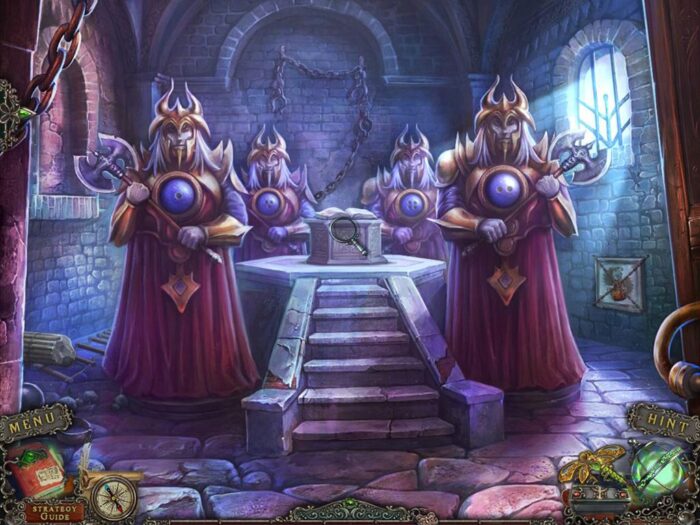 PC release: November 2013.
Plot: Journey to a strange new dimension in Whispered Secrets: Into the Unknown!
You and your fiancé, Tim, have been happily preparing for your wedding day. But on the eve of your wedding, your future mother-in-law is poisoned.
Tim has the scientific knowledge to cure her… But he's just been abducted by a mad inventor! It's up for you now to save the day and right all the wrongs
I fondly remember playing this game when it was released, so it definitely is one that you must play in case you've missed it. Or replay it, since it was really good!
3. Whispered Secrets: Into the Wind
PC release: October 2014.
Plot: You've been called to the riverside town of Ridleton to investigate a series of missing persons.
Strange storms have been sweeping through the town, and with each appearance… comes a disappearance.
Who's behind the unnatural weather, and how are they choosing their victims? To find out, you'll need the help of a tough-as-nails Huntress and a well-trained red panda. But you'll all have to work fast… There's a storm brewing!
4. Whispered Secrets: Golden Silence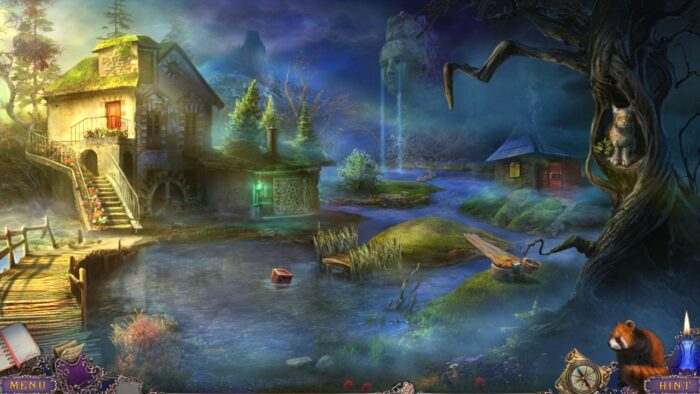 PC release: August 2015.
Plot: A young woman's husband has gone missing in a mountain town, and you've been hired to track him down.
Sounds like an easy case… but things are rarely as they seem.
When you arrive in Rockshire, the townspeople are less than friendly, and they deny the missing man was ever in town. Why are they so afraid to talk to you?
It might have something to do with the dark secret they discovered in the mountains years ago… Follow the missing man's trail through an expansive game world to break the silence…
5. Whispered Secrets: Everburning Candle
PC release: April 2016.
Plot: You're called in to investigate and find dark and shady dealings behind the scenes, with the lives of several patients at stake.
Who are these so-called 'outcasts,' and why are they really here?
Douse the flames on this mystery… As you explore hidden-object puzzles and solve mini-games!
6. Whispered Secrets: Song of Sorrow
PC release: November 2016.
Plot: After surviving a shipwreck, you think all of your troubles are behind you. That is until you discover the local townspeople are under the influence of a mystical force's song.
Can you uncover the Siren's secrets before it's too late, or will you fall victim to her melody?
7. Whispered Secrets: Forgotten Sins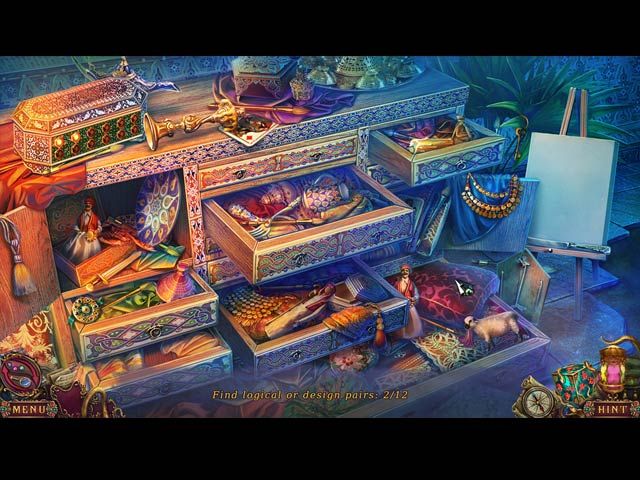 PC release: September 2017.
Plot: You've been called to the excavation of a lifetime! Once you arrive in Agora, things quickly take a dark turn.
As your friend is kidnapped by a malevolent sand spirit! Can you uncover the dark origins of an ancient artifact to save the world in time?!
8. Whispered Secrets: Enfant Terrible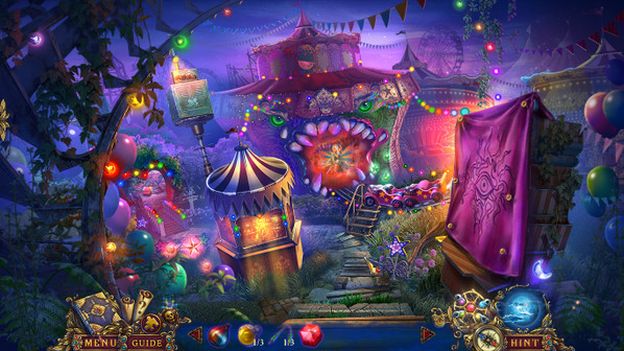 PC release: July 2018.
Plot: When a stranger approaches you with information about an ancient artifact. You find yourself pulled into a strange world of nightmares and dark memories.
Can you find a way to defeat the nightmare monster… Or will you become its latest victim?
9. Whispered Secrets: Cursed Wealth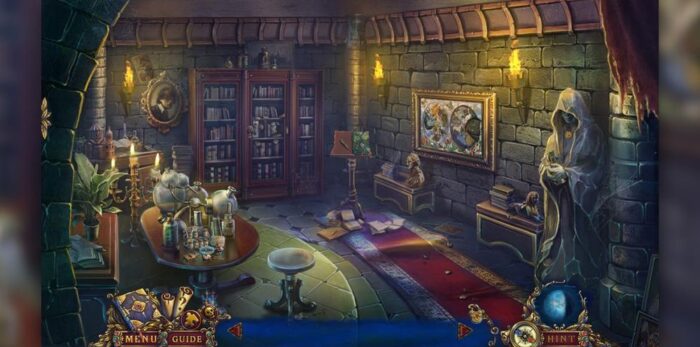 Released: March 2019.
Plot: When your friend suspects that his wife's recent death was a murder, you rush to investigate!
With a castle full of suspects, it won't be an easy task to crack the case. While a mysterious spirit follows your every move, can you find the truth behind a cursed wealth before it's too late? Find out in this thrilling Hidden-Object Puzzle adventure!
10. Whispered Secrets: Dreadful Beauty
Released: December 2019.
Plot: When your friend's new job turns into a nightmare, you rush to help her. But what you find is no mere hospital.
A dark presence tracks your every move and someone's trying to keep you trapped inside for good! Can you rescue your friend and escape the deadly halls of Acorn Hospital in time?
11. Whispered Secrets: Morbid Obsession
Released: November 2020.
Plot: When an anonymous, but wealthy collector hires you to attend a secret auction as his proxy, the whole thing smells like a trap… but the price is right, and as a professional detective, you can't resist a good mystery.
Now you're caught in a deadly game and learning more than you ever expected about the other players' sins and obsessions! Who's really behind this elaborate, mind-bending mystery, and what is their endgame?
Solve puzzles, uncover buried secrets, and even decide the fate of others if you want to survive long enough to find out in this pulse-pounding new Hidden-Object Puzzle Adventure game!
12. Whispered Secrets: Ripple of the Heart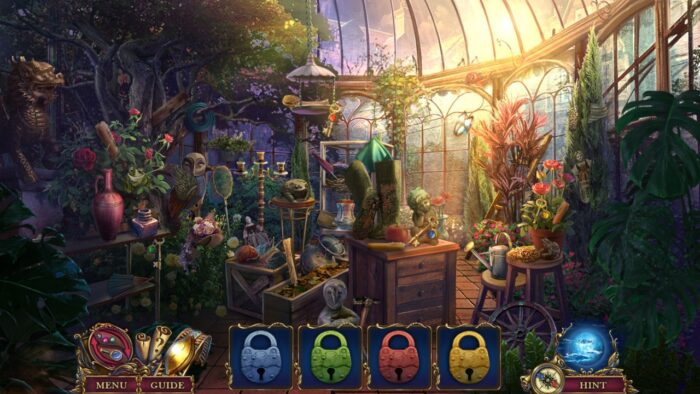 Released: May 2021.
Plot: The son of an old friend is getting married, and you're off to Flusstal for the wedding! But instead of festivities celebrating the happy couple, you arrive to find a town terrorized by dark magic!
Something unnatural is lurking in the forests, and strange disappearances have citizens living in fear. Your only leads are rumors and a human-like fox that's much more than meets the eye.
Can you uncover the town's dark past and stop it from destroying the present before it's too late? Find out in this otherworldly Hidden-Object Puzzle adventure!
13. Whispered Secrets: Tying the Knot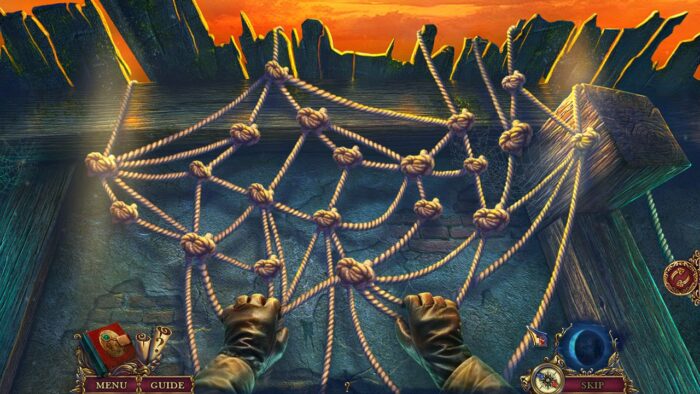 Released: April 2022
Plot: Experience a carriage ride gone awry as you stumble upon a cloaked criminal assaulting a bride in Whispered Secrets – Tying the Knot Collector's Edition.
With limited witnesses, a secretive family, and supernatural forces at play, prevent the haunting past from engulfing the present in this gripping tale.
14. Whispered Secrets: Purrfect Horror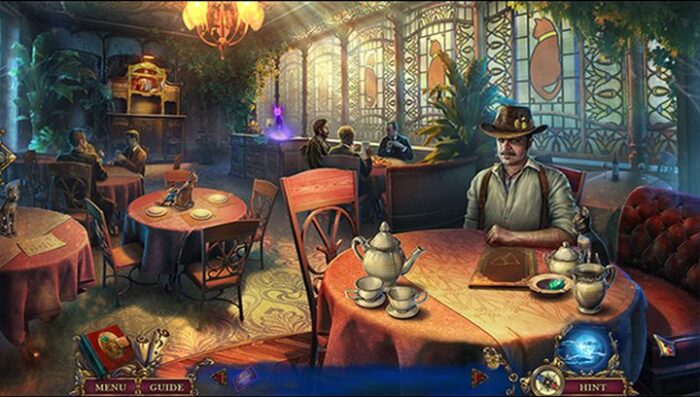 Released: June 2023
Plot: Assisting a local Egyptology professor regarding a stolen museum artifact initially appears straightforward for your expertise.
However, as you delve deeper, the Scythe of Apoph reveals unforeseen complexities, intertwining with rising missing person reports and a surge of roaming cats.
Uncover the interplay between these elements to thwart an impending ancient god's threat in this thrilling Hidden-Object Puzzle adventure.
More GrandMA Studios Games
For more games from GrandMA Studios, you might also like:
And my 10 Best Hidden Object Games Series of all Time! For computer and mobile.