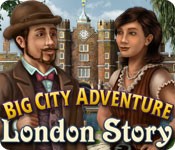 Big City Adventure: London Story, the sixth chapter in the top hidden object series from Jolly Bear Games.
Game play focuses on hidden object scenes interspersed with puzzles and mini-games. Available for PC full version download on Amazon UK.
For all of the Big City Adventure games in the series listed in order plus more hidden object only games, see my posts listed below.
Big City Adventure 6
From: Jolly Bear Games | Released: 2012 | Genres: Hidden Object, Puzzle.
London Story
Game description: Fitzpatrick McGovern is long gone, but his mysterious lost legacy is still out there! Find it in Big City Adventure: London Story! Follow the tantalizing trail of clues he left behind and visit some of the best known locations around London in this incredible Hidden Object Puzzle Adventure game. Meet an eccentric cast of characters that can help you in your quest, but only if you can help them first. Track down the legacy in Big City Adventure: London Story! [Source: Amazon]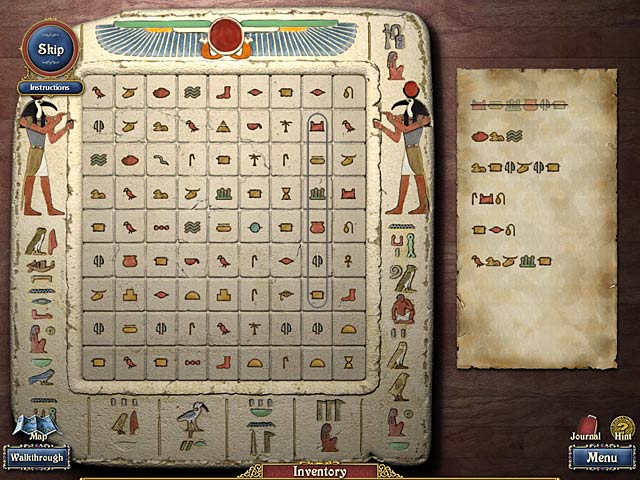 Game Play
All new puzzle adventure version of the hit Big City Adventure series.
Follow the clues to find Fitzpatrick McGovern's lost legacy. Meet a host of eccentric characters along the way. Will they help or hinder you? Only you can unravel this tale.
Find useful items, solve perplexing puzzles, talk to the local residents and search for clues around some of the most famous historic sites in jolly old London.
Freely navigate around London, solving dozens of puzzles, talking to a host of eccentric characters and finding clues and useful items.
A fully interactive walkthrough that uses a simple question and answer system to show you what to do next depending on where you are in the game.
Big City Adventure 6: London Story available from UK Amazon for PC download.
Don't forget to check out my post: Big City Adventure Games Listed in Order for PC. Detailing all of the games in this popular hidden object puzzle game series! Including download links on Amazon.
Just Hidden Object Games!
Midnight Mysteries Games by MumboJumbo.
Clutter Games from Puzzles By Joe.
Mortimer Beckett Games from Paprikari.
Samantha Swift Games from MumboJumbo.
PopCap's Mystery P.I. Games List.
Agatha Christie Hidden Object Games List for PC.
Escape Game Series from SpinTop and PopCap.
Amazing Adventures from SpinTop and PopCap for PC, Mac, DS.
Vacation Adventures – Park Ranger and Cruise Director Games.
Mystery Case Files Games 1 to 5 and 17.
And check out my latest Hidden Object Games.
[jetpack_subscription_form title="Get Blog Post Updates by Email" subscribe_text="Never miss a post – just enter your email address below and you'll get an email every time I publish a new post." subscribe_button="Sign Me Up!"]
Or get the latest post alerts by following on Twitter.