The complete Mystery of the Ancients game series list. Hidden object mystery adventure games from Mariaglorum. For PC, Mac, iPad, iPhone, Android and Amazon Fire. Listed in order of release.
February 2018 Update: Chapters 2 to 6 available on Android and Amazon Fire.
August 2018 Update: Chapters 3 to 7 on iPad. And Chapters 3 and 5 to 7 on iPhone.
February 2019 Update: Mystery of the Ancients 8 now out for PC and Mac. See below for details.
Mystery of the Ancients Games
In the Mystery of the Ancients series. Each game involves a separate mystery adventure. From saving a town from an ancient sea creature. To rescuing your friends from demons. Or dealing with ice giants!
In each game you have unique HO scenes to explore. Mini-games to play and puzzles to solve. As well as an interactive map and inventory.
From: Mariaglorum.
Genres: Mystery, Hidden Object, Puzzle.
Collector's Editions (CE) include extra content, more game play and bonus features.
1. Lockwood Manor
Released: October 2011.
Description: There's a terrible secret hidden deep within Lockwood Manor. Uncover the truth in order to save your best friend, & yourself! In this thrilling HO adventure game!
The Collector's Edition includes:
Bonus gameplay.
Integrated strategy guide.
Music.
Concept art.
2. Curse of the Black Water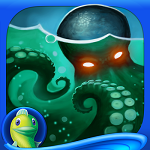 Released: November 2012.
Description: You travel to the remote island town of Black Water, investigating the mysterious disappearance of two archaeologists when you encounter a mythical monster straight from the ancient myths of Poseidon!
What cursed secrets have these archaeologists unearthed beneath the town? Now it's up to you to save the world from falling into a curse of eternal darkness!
Play Mystery of the Ancients: Curse of the Black Water to uncover the truth lurking deep below the island's darkening waters.
For more details of this top mystery adventure. See my Mystery of the Ancients 2: Curse of the Black Water Review.
3. Three Guardians
Released: February 2014.
Description: Uncover the secrets of Green Hill in Mystery of the Ancients: Three Guardians! After receiving a frantic call from your niece, you arrive in Green Hill to discover that things have really gone to the birds.
A flock of mysterious crows has been terrorizing the town, attacking citizens and causing them to vanish in their tracks. But they're just the hired help.
A strange man in a feathered cloak has a vendetta against your niece's boyfriend, and he'll stop at nothing to clear his path to revenge.
Can you uncover the secrets behind his feathered fury and rescue Green Hill before it's too late? Find out in this gorgeous Hidden Object Puzzle Adventure game!
4. Deadly Cold
Released: March 2015.
Description: It's been too long since you've seen your best friend Kira, so of course you jumped at the chance to visit after she invites you to scenic Baumholder for the weekend.
You've barely arrived and met her new husband Victor when a freak blizzard sets in, ruining a perfect summer day. When a dark tower of ice rises from the city square, ice giants rain down on the streets, freezing everyone and everything in their path.
Who is controlling them and what do they want? Work together with Victor to save Kira and survive the deadly cold.
5. Mud Water Creek
Released: April 2016.
Description: Something strange is happening in the town of Mud Creek.
You've been called in to help Bob Price and his fiancé discover what's terrorizing their home.
What starts out as a routine investigation quickly turns into a chase through the marshes.
Ghostly figures are around every turn.
Do you have what it takes to help the town before it's too late?
6. The Sealed and Forgotten
Released: March 2017.
Description: Police Detective Donovan has invited you to an old mansion to investigate a locked room murder. The police have scoured the crime scene for evidence, but Donovan suspects the killer could be something supernatural. He needs your expertise. Use your skills to uncover clues and investigate the mysteries hidden in this mansion. The deeper you delve, the stranger this case becomes, leading to a mysterious world beyond your comprehension…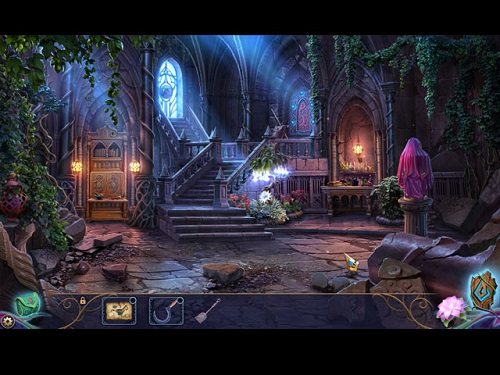 For more details of this game, see my: Mystery of the Ancients 6: The Sealed and Forgotten Review.
7. Black Dagger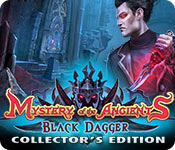 Released: February 2018.
Description: When a police station is attacked, you're called in to help investigate.
Things take an unexpected turn when the clues point to an ancient dagger and the spectre that wields it!
With such a dangerous foe, and countless families in danger, can you uncover the fiend's origins and save the day?
For more details, see my Mystery of the Ancients 7: Black Dagger – Review.
8. No Escape
Released: February 2019.
Plot: A distress call sends you on a road trip to find your missing friends somewhere along a remote country road. A deserted hotel looks promising, but what waits inside that house may be more than you can handle. A mysterious man offers help and small robotic companion, but who is he? Can he be trusted?
For more details, see my post: Mystery of the Ancients 8: No Escape.
More Top Hidden Object Games
For more top spooky hidden object adventure games. For computer and mobile. You might like:
Boomzap's Awakening Game Series in Order.
Eipix's Phantasmat Games in Order.
Elephant Games' Grim Tales Games Reviewed.
Haunted Legends Games from ERS.
PuppetShow Games Series by Amax.
The Secret Order Series by Sunward.
See also my latest Mystery Adventure Games. News and reviews for computer and mobile.
Plus check out my Amazon Fire 7 Tablet Review!
Don't forget, you can Subscribe or Follow and get updates of my latest posts.