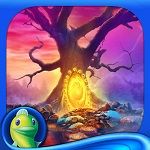 This full Fear for Sale series list. Includes details of each game title in the dark mystery HOPA series, so far. From Elefun Games.
All available for download on PC and Mac.
Plus some episodes are also on iPad and iPhone.
For more Elefun games, see my posts included below.
January 2018 Update: Fear for Sale 10 new out for iPad and iPhone.
July 2018 Update: Fear for Sale 12 new out for PC and Mac. See below for details.
Fear for Sale Series List Order
This Fear for Sale series list includes details of each game. Listed in order of release. Including Collector's Editions (CE) – with extra game play and bonus content!
From: Elefun Games.
Genres: Detective, Mystery Games, Hidden Object, Puzzle.
1. Fear for Sale: Mystery of McInroy Manor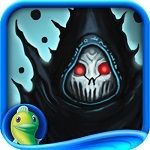 PC release: November 2010.
Fear for Sale 1 is included in my 10 Best PC Puzzle Games of 2010 list.
Plot: Emma Roberts has been tasked with writing a story about an old haunted manor for Fear for Sale Magazine.
The estate has been locked up for years, but a sizable donation from Emma's editor has opened up the home for exploration.
Unravel the tale of the demise of the McInroy family, and set their souls free in Fear for Sale – Mystery of McInroy Manor.
Available on US Amazon or UK Amazon.
2. Fear for Sale: Sunnyvale Story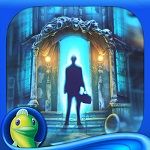 PC release: December 2011.
Plot: Take on another incredible mystery in Fear for Sale: Sunnyvale Story!
Investigate a strange murder and get to the bottom of a complicated case.
After making it to the scene of the crime, a deputy is kidnapped by a terrifying ghost house that appears out of nowhere!
Discover the connection between the latest murder, and another killing that occurred many years ago. Put your detective skills to use and appease the ghosts in Fear For Sale: Sunnyvale Story!
Available on UK Amazon.
3. Fear for Sale: Nightmare Cinema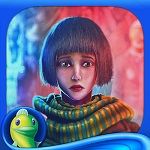 PC release: April 2013.
Plot: Uncover the secrets of a spooky old theater in Fear For Sale: Nightmare Cinema! When the entire audience disappears from a film screening at an old theater downtown, you must go behind the scenes to find out who is responsible for the crime.
But things quickly go from weird to worse when you finally realize where the missing audience members went.
You'll need all of your investigatory skills to solve this case and escape the Nightmare Cinema before the screen goes dark forever!
Available on UK Amazon.
4. Fear for Sale: Phantom Tide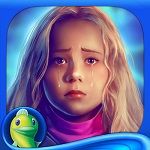 PC release: April 2014.
Plot: Paranormal journalist Emma Roberts is called in to help a grieving family being haunted by forces that can manipulate water, threatening to kick them out of their home.
Emma will soon discover that ghosts aren't the only thing lurking around Greenville. There's something very suspicious about Julia White's death.
Julia witnessed something at the hydro-electric plant – something someone would kill to keep a secret.
Search the town, investigate suspects, and solve puzzles.
5. Fear for Sale: The 13 Keys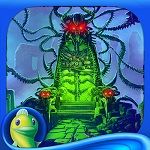 PC release: October 2014.
Plot: The owners of the Hotel Berkeley are desperate – something has been scaring off their guests, and it could very well be a ghost!
As an experienced journalist in the field of paranormal phenomena, they've called you in to figure out what's happening. All you have to do is spend the night in a haunted room…
But the mystery you start to unravel once the haunting begins is even stranger than you imagined. Will you be able to solve the mystery before morning?
6. Fear for Sale: Endless Voyage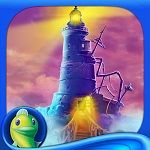 PC release: April 2015.
Plot: In this ghostly continuation of the Fear for Sale series, you've discovered that a luxury ocean liner.
That bears an eerie resemblance to a ship of the same name that
vanished years ago.
Can you survive its next voyage?
7. Fear for Sale: City Of The Past
PC release: November 2015.
Plot: The eyes are watching… and they're everywhere. Fans of the highly rated Fear for Sale series will love their latest assignment as journalist Emma Roberts.
Statues are coming alive in the small town of Eastwood, and they're attacking! EleFun takes you on a creepy adventure in this exciting hidden-object puzzle adventure game.
Play a variety of hidden-object puzzles, including list and silhouette.
You've never had so many collectibles before, with post cards, toys, and many other objects to find throughout the game.
8. Fear for Sale: The House on Black River
PC release: March 2016.
Plot: While investigating the ranch of a recluse artist, your colleague disappeared! You've been called in to find him, but this isn't your average rodeo. Things take a dark turn when the past and the present collide. Can you discover what secrets the ranch holds before it's too late?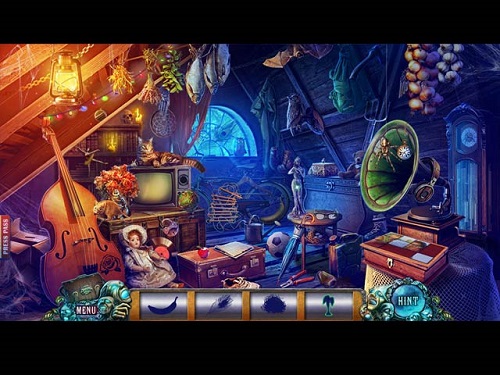 9. Fear for Sale: The Dusk Wanderer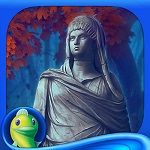 PC release: September 2016.
Plot: It's been 40 years since a young couple disappeared in the European countryside.
The case went cold until the missing woman was seen in her childhood home having seemingly not aged a day!
What starts as a normal investigation quickly takes a dark turn as dark spirits try to stand in your way.
10. Fear for Sale: Hidden in the Darkness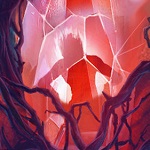 PC release: April 2017.
Plot: Your writing session for your latest Fear For Sale magazine article is interrupted when a ghostly figure calls out to you for help!
Since the opening of a new amusement attraction, people have gone missing from Drammond Island.
Can you find the missing people and stop the mysterious kidnapper in time?
11. Fear for Sale: The Curse of Whitefall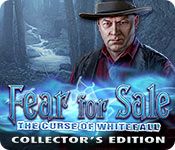 PC release: October 2017.
Plot: Paranormal occurrences are spooking the workers and halting construction at a hotel site in Alaska, so you're sent to investigate.
Things quickly turn dark as apparitions try to keep you away and you're transported into the past!
Nothing is as it seems in this old mining town. Can you keep history from repeating itself and save yourself in time?
12. Fear for Sale: Tiny Terrors
PC release: July 2018.
Plot: Fear for Sale magazine has just won an award, but the celebration is cut short when the office is attacked by murderous dolls. You arrive in time to save your friends, only to find yourself blamed for the attack. Can you solve the mystery of the dolls and their connection to a mysterious businessman in time before it's too late?
More Top Elefun Games
Also by Elefun Games for PC, Mac, Android, Fire, iPad and iPhone:
Witches' Legacy Games.
Mayan Prophecies Game Series.
See also my latest Elefun Games for PC, Mac, Android, Fire, iPad and iPhone posts. Including series lists, new releases and reviews.
More Big Fish Games Series
For more HO adventure game series on Big Fish Games. See my posts:
Amaranthine Voyage Game Series.
Off the Record Game Series.
Final Cut Game Series.
Danse Macabre Series.
Dark Parables Games Series List.
Grim Legends Games List.
See also my Best Hidden Object Games lists and reviews. Including my all-time top 10 HO game series for computer and mobile!
Don't forget you can Subscribe or Follow and get updates of my latest posts.