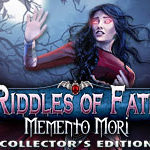 This Riddles of Fate game series list.
Includes all the hidden object games from Elephant Games.
In order of release.
With games to download for computer on PC and Mac.
And for iPad and iPhone.
I've also included more top HOGs from Elephant Games, below.

Riddles of Fate Series in Order
All of the Riddles of Fate Collector's Edition (CE) games. Listed in order of PC release date.
From: Elephant Games.
Publisher: Big Fish Games.
Genres: Detective, Mystery, Hidden Object, Puzzle.
1. Wild Hunt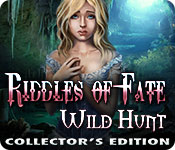 PC release: September 2013.
Plot: Defeat a ghostly army in Riddles of Fate: Wild Hunt!
You have been summoned to the town of Osville, where a legion of spirits controlled by the Four Horsemen of the Apocalypse roams the streets in search of one young girl.
Only the mysterious prisoner in the tower knows how to save the city…
But you'll have to get to him first!
Uncover the secrets of the Wild Hunt army, and learn the truth behind the prisoner's ultimate betrayal in this mesmerizing Hidden Object Adventure game!
2. Into Oblivion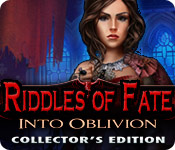 PC release: March 2014.
Plot: The kingdom of Riddlestone was renowned for its virtues and arts, but ever since the seven deadly sins came to town, the people's hearts have turned to darkness.
Their rioting has plunged the city into chaos. Even the royal family is not above the suffering.
The king is ill, his sons are behaving strangely, and his daughter has disappeared.
The Queen has heard of your reputation and summoned you to help.
Will you return Riddlestone to its former glory, or it will be swallowed forever by the darkness?
3. Memento Mori
PC release: October 2014.
Plot: You must have left quite an impression on Death the last time you saw him, because he's come back to seek your help with a very important case. Several dangerous criminals have dared to run from him, and as long as they remain alive… the entire world is in danger! You must hurry to catch them before time itself crumbles. Travel the globe, gather evidence, and unlock the secrets of Death's most powerful tools in this death-defying Hidden Object Puzzle Adventure game!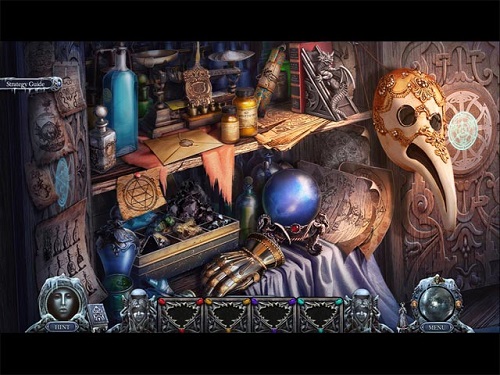 More Elephant Games Series
For more HO adventure game series by Elephant Games! See my posts:
Grim Tales Games Series List.
Haunted Hotel Game Series List.
Mystery Trackers Series List.
Surface Game Series List.
Hallowed Legends Series Order.
You might also like Living Legends Game Series Order.
See also my latest Elephant Games for PC, Mac, tablet and phone posts. Including series lists, new releases and reviews.