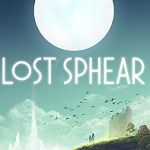 Lost Sphear RPG, a fresh take on the classic role-playing game.
And "sequel" to I Am Setsuna.
Coming Soon to Nintendo Switch.
Also available on PS4 and PC.
For more top new Nintendo Switch releases. See my list of posts included below.
New RPG for Nintendo Switch
From: Tokyo RPG Factory | Publisher: Square Enix | Genres: RPG, Strategy, Combat, Single-Player, Multi-Player | Released: January 2018.
Lost Sphear
Description: Young hero, Kanata is a warm-hearted boy with superior strength. Kanata awakens from a tragic dream in which his incredible power of 'memory' is discovered, leading him to embark on a poignant journey to rebuild his village and save the world. LOST SPHEAR combines Tokyo RPG Factory's distinctive art style with an intricate and enthralling story, advanced battle systems and enhanced classic RPG features creating an emotionally charged gaming experience; kindling the new golden age of JRPGs. [Source: Amazon]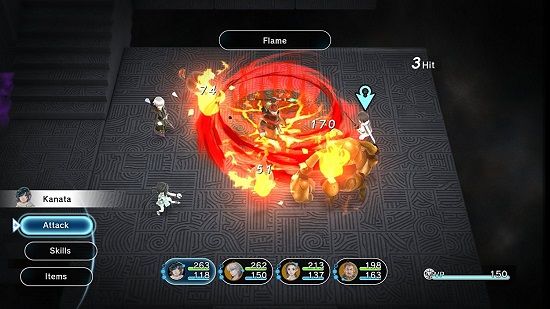 Game Play and Features
Unique and powerfully unforgettable storyline. Muster different memory to craft, rebuild and save the world.
Seamless gameplay and new ATB 2.0 battle system. Allows players to strategize and offers greater freedom in combat.
Variety of locations with new environments enabling greater exploration.
Machine Equipment – Equip your characters with new mechanised Kisou robots. And gain enhanced abilities whilst in battle.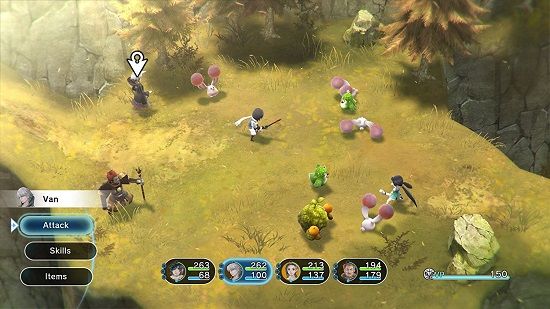 Get it for Nintendo Switch on Amazon
More RPGs for Nintendo Switch
This Is the Police, New Police Game for Nintendo Switch.
Telltale's Series Batman Season 1.
Battle Chasers: Nightwar New RPG for Mac and Switch.
Crash Bandicoot NSane Trilogy Release Date for Switch, Xbox One, PC, PS4.
More Top JRPG Games
Tales Games List Order by Namco for PlayStation and Nintendo.
Octopath Traveler JRPG for Nintendo Switch.
The Longest Five Minutes for Nintendo Switch.
Lost Sphear JRPG for Switch.
Aveyond Kingdom JRPG Series.
Adventures of Mana for Phone and Tablet.
Cat Quest for iOS, PC, Mac, Android, PS4 and Switch.
Fire Emblem: Three Houses – New JRPG for Switch.
See also my latest role-playing games news and reviews for PC, Mac, mobile and consoles.
See also my Top New Nintendo Switch Games news and reviews.
Don't forget you can Subscribe or Follow and get updates of my latest posts.