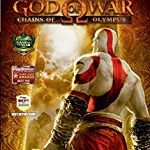 God of War: Chains of Olympus, the 4th installment in the top PlayStation action-adventure series from Sony's Santa Monica Studio. Created by David Jaffe. Based on ancient mythology following Kratos, a Spartan warrior.
This installment is available for PlayStation 3 and PSP on Amazon US and UK.
For all of the God of War game series (listed in release and chronological order) see my post included below.
God of War: Chains of Olympus
From: David Jaffe and Santa Monica Studio, Sony | Genres: Action, Adventure, Hack and Slash, Mythology, Platformer, Puzzle, Combat | Released: PSP (2008), PS3 (2011).
GoW 4
Plot: Kratos is pushed to the edge as he is ordered by the gods to journey to the very depths of the underworld after the world plunges into darkness. There he must face the most feared creatures of Greek mythology and is forced to choose between his own personal redemption and saving the ancient world from certain destruction. It is a choice that will shake the immortals from their perches on Mt. Olympus.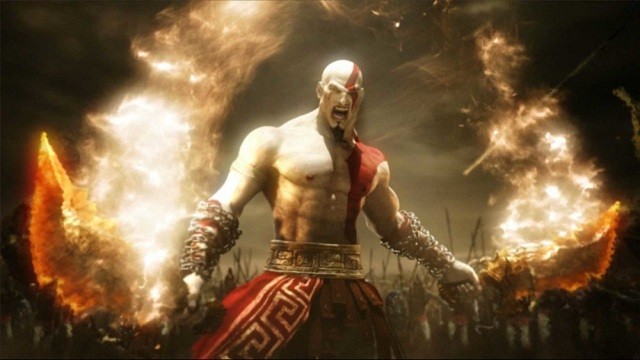 Game Play and Features
As you explore the dangers of the ancient world, players must be prepared to use their navigational skills as they press on through labyrinths of challenging puzzles.
Some may be simple tests at manipulating the game's environment to your advantage, while others much more difficult also requiring precision timing of moves, but each will be different and test you in new ways.
Chronology: Set between the events of Ascension (2013) and God of War (2005).
Collections and Remastered Versions
Origins Collection includes remastered ports of Chains Of Olympus and Ghost Of Sparta for PS3 (2011).
God of War: Chains of Olympus available from US Amazon for PSP and PS3 Origins Collection.
Also available from UK Amazon for PSP and PS3 Origins Collection.
Don't forget to check out my post: God of War Game Series (Listed Release and Chronological Order). Detailing all of the PlayStation games in this popular action-adventure franchise.
More Action-Adventure Games for PlayStation
Five Nights at Freddy's (FNAF) Games Listed in Order plus Core Collection. Available for PS4, Xbox One, Switch.
Puyo Puyo Tetris 1 and 2. Available on PlayStation 4 and 5, Xbox One, Nintendo Switch.
Fortnite Bundles on Amazon. Available on PS4, PS5 and Switch.
Just Dance 2021, Ubisoft's Dance Rhythm Game. Available on Nintendo Switch, PlayStation 4/5, Xbox One/Series X/S and Stadia.
RiME Adventure Game by Tequila Works. Available on PC, Mac, PS4, Xbox and Nintendo Switch.
Sackboy: A Big Adventure for PlayStation. Available on PlayStation 4 and 5.
Dead Cells by Motion Twin. Available on Nintendo Switch and PlayStation 4.
And check out my latest PlayStation Games posts.
[jetpack_subscription_form title="Get Blog Post Updates by Email" subscribe_text="Never miss a post – just enter your email address below and you'll get an email every time I publish a new post." subscribe_button="Sign Me Up!"]
Or get the latest post alerts by following on Twitter.