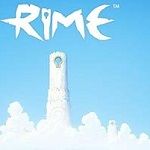 RiME from Tequila Works.
A new indie 2D platformer.
Available for PC, Mac, PS4, Xbox and Nintendo Switch.
With story-rich fantasy adventure game play.
For more top adventure games like RiME, see my list of posts below.
New Indie Platformer for PS4, Xbox, Switch
Title: RiME.
From: Tequila Works, QLOC.
Genres: Adventure, Puzzle, 3D Platformer, Story-Rich, Action, Fantasy, Indie.
Released: May 2017.
RiME
Plot: A land of discovery stretches out before you. Explore the beautiful yet rugged world of RiME, a single-player puzzle adventure. In RiME, you play as a young boy who has awakened on a mysterious island after a torrential storm. You see wild animals, long-forgotten ruins and a massive tower that beckons you to come closer. Armed with your wits and a will to overcome-and the guidance of a helpful fox-you must explore the enigmatic island, reach the tower's peak, and unlock its closely guarded secrets. [Source: Amazon]
Game Play and Features
Explore – Discover the mysterious island at your own pace. Interact with wildlife, search for hidden items or simply take in the sights and sounds.
Solve Puzzles – Make your way through the ancient ruins and its hidden marvels by solving puzzles with sound, light and shadow projection, perspective, platforming, and even time manipulation.
Find Secrets – Dive deeper into the boy's backstory by uncovering dozens of secrets and collectables.
Be Enchanted – Take in a beautiful world inspired by the wonders of the Mediterranean through a fusion of captivating music and colour.
Play RiME
Available for PS4, Xbox One and Nintendo Switch from: US Amazon or UK Amazon.
More Classic Point-and-Click Games
For more coming-of-age adventure games. For Switch, PS4, Xbox One, Android, iOS, PC, Mac. You might also like:
Thimbleweed Park for Mac, iPad and iPhone.
Broken Age – Indie Adventure Game.
OXENFREE Adventure Game for PC, Mac, iOS and PS4.
Monkey Island Games List in Order.
See also my latest Story-Driven Games news and reviews.
Don't forget you can Subscribe or Follow to keep up to date with my latest posts.