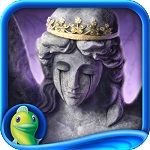 The full Dark Dimensions series list so far.
With details of each game.
From Daily Magic Productions.
For PC and Mac download including free demos.
May 2017 Update: Dark Dimensions 8 now out for PC and Mac! See below for details.
Dark Dimensions Series List in Order
The Dark Dimensions games by Daily Magic Productions. Involve adventures in the supernatural! With hidden object and puzzle game play. Search for your missing family in the dark dimensions!
Below, is a list of the Dark Dimensions game series. In order of PC Collector's Edition (CE) release date. Including the latest HO game in the series. Out last week for PC and Mac.
By: Daily Magic Productions.
Genres: Detective, Mystery, Hidden Object, Puzzle.
1. City of Fog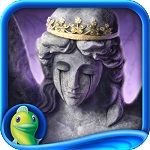 PC release: May 2011.
Plot: Silvertown was swallowed by fog and disappeared from the face of the earth 100 years ago.
Search for a town consumed by fog! Unlock forbidden doors and uncover mysterious items.
In this thrilling Hidden Object adventure game!
2. Wax Beauty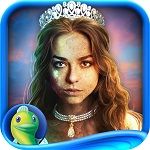 PC release: April 2012.
Plot: You've tracked down the latest Dark Dimension to Red Lake Falls.
Where a haunting beauty queen begs you to save the town – but from whom?
Is it her brother, last seen busting through a shop window in a jealous rage?
Or his stalker girlfriend?
The real villain in this thrilling HOPA game just might shock you…Unless you're turned into wax first!
3. City of Ash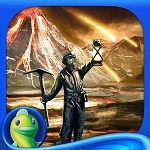 PC release: June 2013.
Plot: You've been studying the supernatural phenomenon known as dark dimensions.
Since you were very young, hoping that they will eventually lead you to your
missing family.
But nothing has prepared you for the danger that awaits you in Phoenix Hill, California.
Once a prosperous mining town in the 1950s, a volcanic eruption changed everything.
Now its citizens are trapped as spirits of ash, unable to move on. Can you uncover the tragedy that caused this dark dimension to appear? While most of the inhabitants are friendly, one fiery ghost will do anything to stop you.
Volcanic tremors are rumbling beneath your feet. Will the volcano erupt again? Watch your step in Dark Dimensions: City of Ash. A sizzling Hidden Object Puzzle Adventure game.
4. Somber Song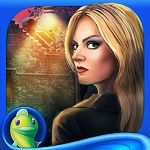 PC release: March 2014.
Plot: You've traveled across the country, tracking down dark dimensions in search of your missing family.
When you stumble upon a violent one that has taken over the city of Seven Oaks, North Dakota.
The black smoke is chasing people and captured a young girl right in front of your eyes.
What caused this dark dimension, and who is being controlled by its influences?
You must investigate for the truth behind the town's recent tragedy if you want to save its future.
A friendly spirit may help you, but can you trust him? Free the people and save the town in this exciting hidden-object game!
5. Homecoming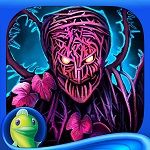 PC release: February 2015.
Plot: Years ago, your parents disappeared while investigating an abandoned mansion in Whispering Hollows.
Since then, you've been traveling the country, tracking down Dark Dimensions and seeking answers to your parents' strange disappearance.
Finally, after all these years, the truth behind your family's greatest tragedy will be revealed.
It's time to visit Barton Mansion, where it all began.
Just watch your back, because this mansion is far from abandoned.
All of your training and experience has led to this haunting Hidden Object Puzzle Adventure game!
6. Shadow Pirouette
PC release: October 2015.
Plot: Your college friend, Ashley, contacts you out of the blue, desperate for help. Someone – or something – has been following her, and the authorities won't listen. So you head to Everton to lend a hand… but you arrive to a city in chaos. Dangerous shadows have overrun the town, possessing living creatures and taking frightening forms. What's worse? They seem singularly focused on your friend! What has Ashley gotten herself into… and can you both escape in time? Dance with danger in this absorbing Hidden Object Puzzle Adventure game!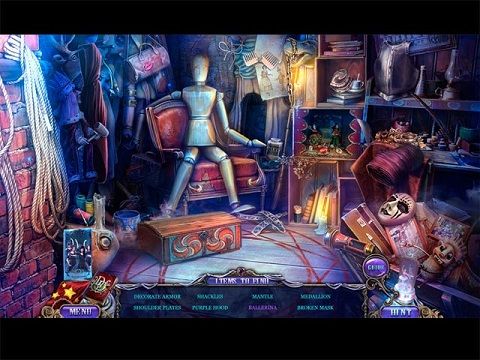 7. Blade Master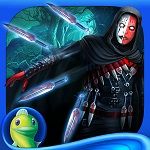 PC release: June 2016.
Plot: It's your one year anniversary.
What starts as a fun show to celebrate the occasion quickly takes a deadly turn.
Only you can save the town of New Auburn from the Dark Dimensions.
Can you uncover the mystery of the Blade Master before it's too late?
8. Vengeful Beauty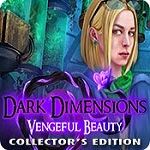 PC release: May 2017.
Plot: Two of your best friends invite you on a bike ride through the scenic Oldforester National Park.
But it's not all fun and games, since you're searching for their missing colleague, who was studying the local flora when she disappeared.
The tables are turned when you're attacked by some strange vines.
Can you escape alive, or will this beautiful National Park become your final resting place?
For more details, see also: Dark Dimensions 8: Vengeful Beauty.
More Top Crime-Solving Games
For more top crime-solving games lists. See also:
Dark Tales: Edgar Allan Poe Games List.
PopCap's Mystery P.I. Games List.
Dana Knightstone Novel Games List.
Midnight Mysteries Games List.
Dead Reckoning Games List.
See also my Best Hidden Object Games lists and reviews. Including my all-time top 10 HO game series for computer and mobile!