51 Worldwide Classics a top new all-in-one family games bundle! With a collection of classic board, card and more family favorite table top games for you to play on your Nintendo Switch!
Clubhouse Games: 51 Worldwide Classics
| | | |
| --- | --- | --- |
| From: Nintendo | Released: June 2020 | Genres: Board, Card, Dice, Strategy, Classic Family |
Description: A world of games awaits! Clear the table and settle down with friends and family to enjoy a diverse collection of timeless favourites, in person or online*, in 51 Worldwide Games. From ancient board games to modern classics, relaxing solitaire games to fast-paced toy sports, experience the games that have shaped cultures around the world! Whether you're enjoying a quiet evening at home or time with friends, with 51 games to choose from there's something for every occasion! [Source: Amazon]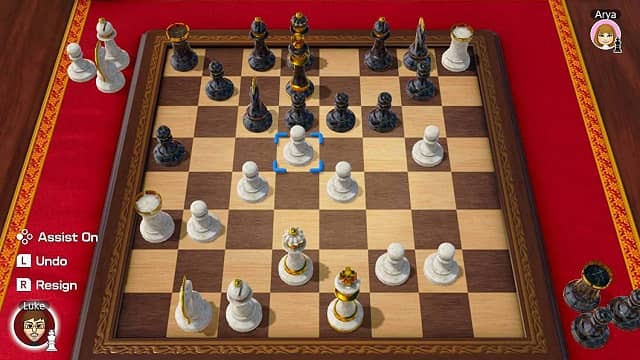 Game Play
Play and discover 51 board games, table top games, and more all in one package – 51 Worldwide Classics. This diverse collection includes games from all over the world across multiple genres. From familiar favourites like Chess to international hits like Mancala that have been around for 100s of years!
Enjoy familiar favourites and learn hidden gems from around the world in this collection of 51 board games, table top games and more! Whether you like to sit and strategize or rely on reflexes, 51 Worldwide Classics contains games from across an array of genres for you to play and discover. Each game is presented with stunning detail as dice clack and marbles glimmer!
Strategic players will feel right at home with games like Four-in-a-row and Renegade, while those who prefer to use their reflexes can enjoy games like Slot Cars and Toy Boxing.
Board games, card games, sports, solitaires and more, 51 Worldwide Classics is an eclectic collection of games to play and discover on your Nintendo Switch.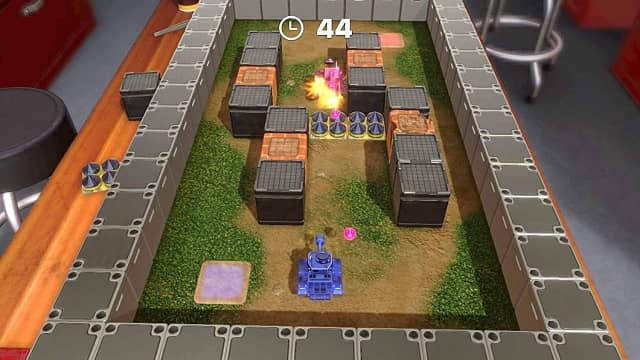 Features
Enjoy 51 tabletop games and more from all over the world from the convenience of your Nintendo Switch system.
Play your favorite games or explore and learn new ones with tutorial and assist features.
Play single-player or multi-player with friends – locally and online.
Each game is presented with stunning detail. As dice clack, marbles glimmer, and chess pieces tumble off the board when it's jostled!
Free supplementary software available on Nintendo eShop lets you connect with someone who owns the full game you will be able to play all the games that can be played locally.
Play Family Board Games on Switch
51 Worldwide Games for Switch available from: US Amazon or UK Amazon. Available as physical copy or digital download versions.
More Family Games for Switch
For more information about the Nintendo Switch console, check out my round-up page: Nintendo Switch Bundles on Amazon.
Don't forget you can Subscribe or Follow to keep up to date with my latest posts.